About the Client: Moschino
Moschino, the renowned Italian luxury fashion house founded by Franco Moschino in Milan in 1983, is celebrated for its whimsical and campy designs. Fully acquired by Aeffe Group in 2021, the brand is now distributed in nearly 90 countries with boutiques in all key fashion capitals around the world.
After its online debut on Tmall in 2018, followed by JD.com in 2019, and the direct takeover of local retail distribution in 2022, Moschino has expanded its presence in the thriving China market, which is the chief contributor to the brand's revenue in Asia.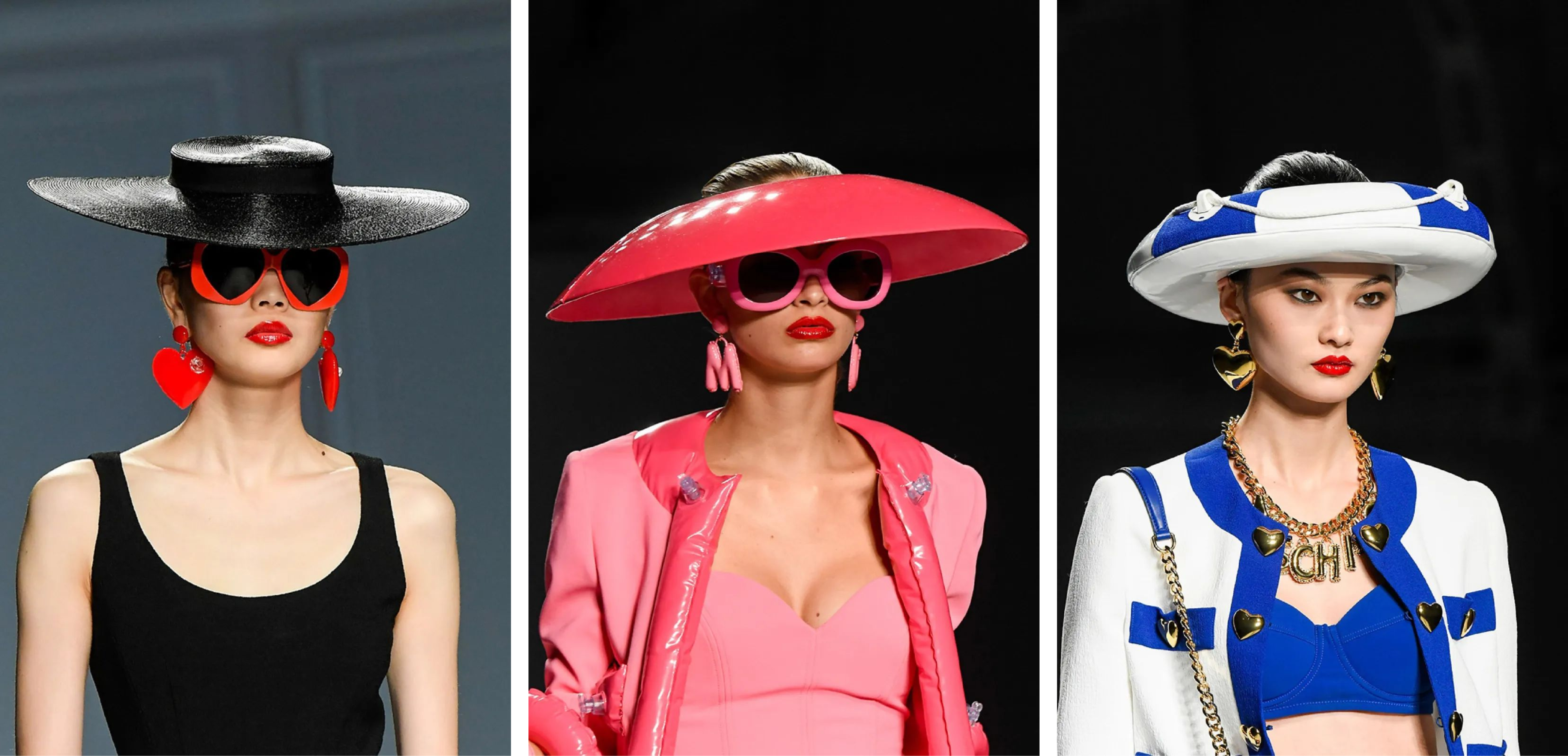 In an effort to better engage with its Chinese customer base where interactions are highly social on platforms like WeChat, Moschino collaborated with IT Consultis (ITC) to accelerate its digital transformation in China.
Challenges and Goals
Based on audits of Moschino's digital channels, ITC helped the brand allocate its budget for a three-year digital transformation roadmap tailored specifically for China, taking into account evolving business needs, technical constraints, and data compliance regulations.
Simultaneously, this initiative supported Moschino's rebranding and repositioning efforts after parting ways with their previous creative director, Jeremy Scott.
The final deliverable consisted of (1) a loyalty program empowering customer retention, (2) an online and retail clienteling strategy, and (3) integrated marketing automation to maximize the value of data assets. In essence, ITC helped create a closed-loop data ecosystem foundation for Moschino.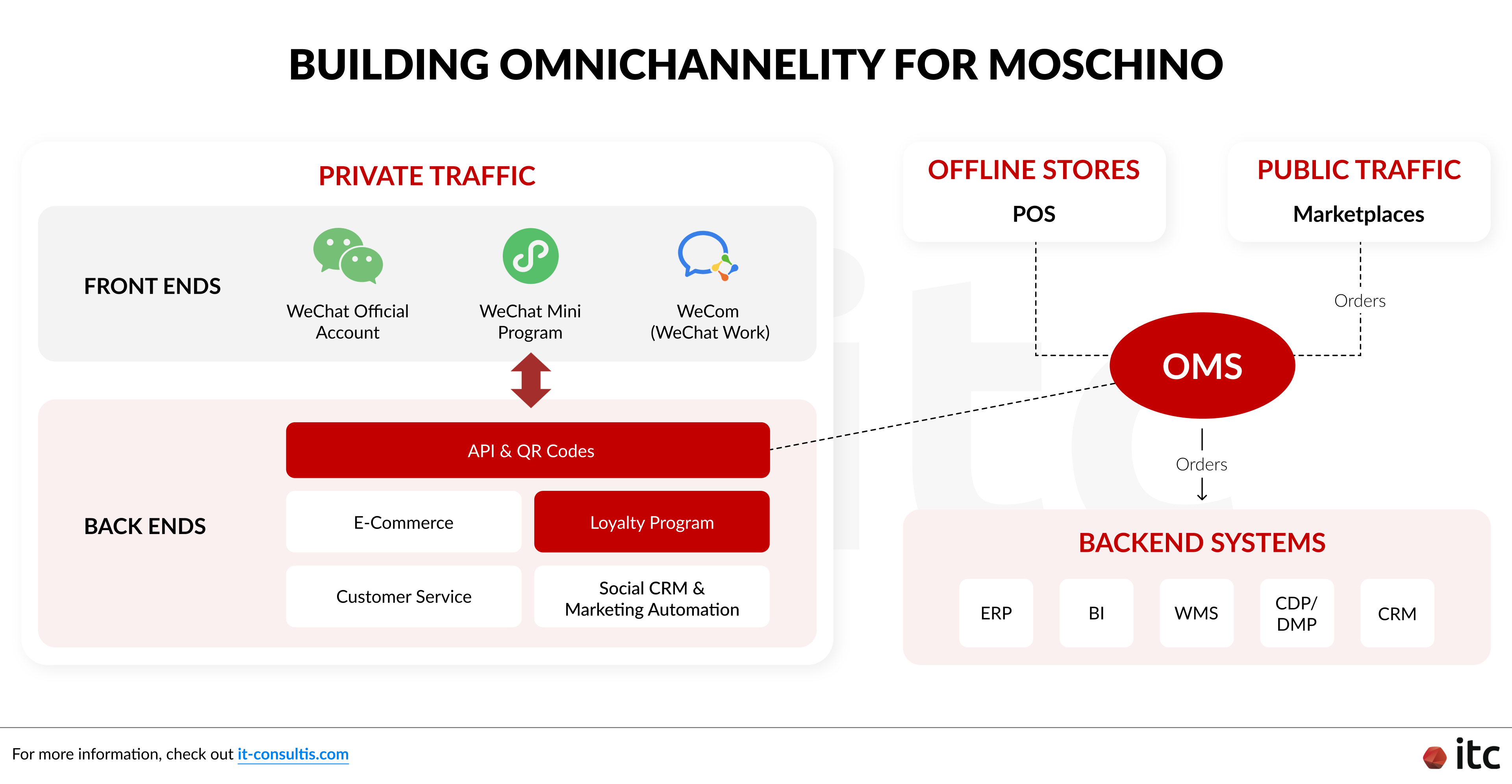 Solution 1: Loyalty WeChat Mini Program - Enhancing Customer Retention
The digitalization roadmap kicked off with the development of a robust loyalty program to address the critical issue of lost customer data. To secure buy-in from the global team, ITC conducted extensive market research, analyzing 20 luxury brands in China as benchmarks for Moschino's initial loyalty strategy.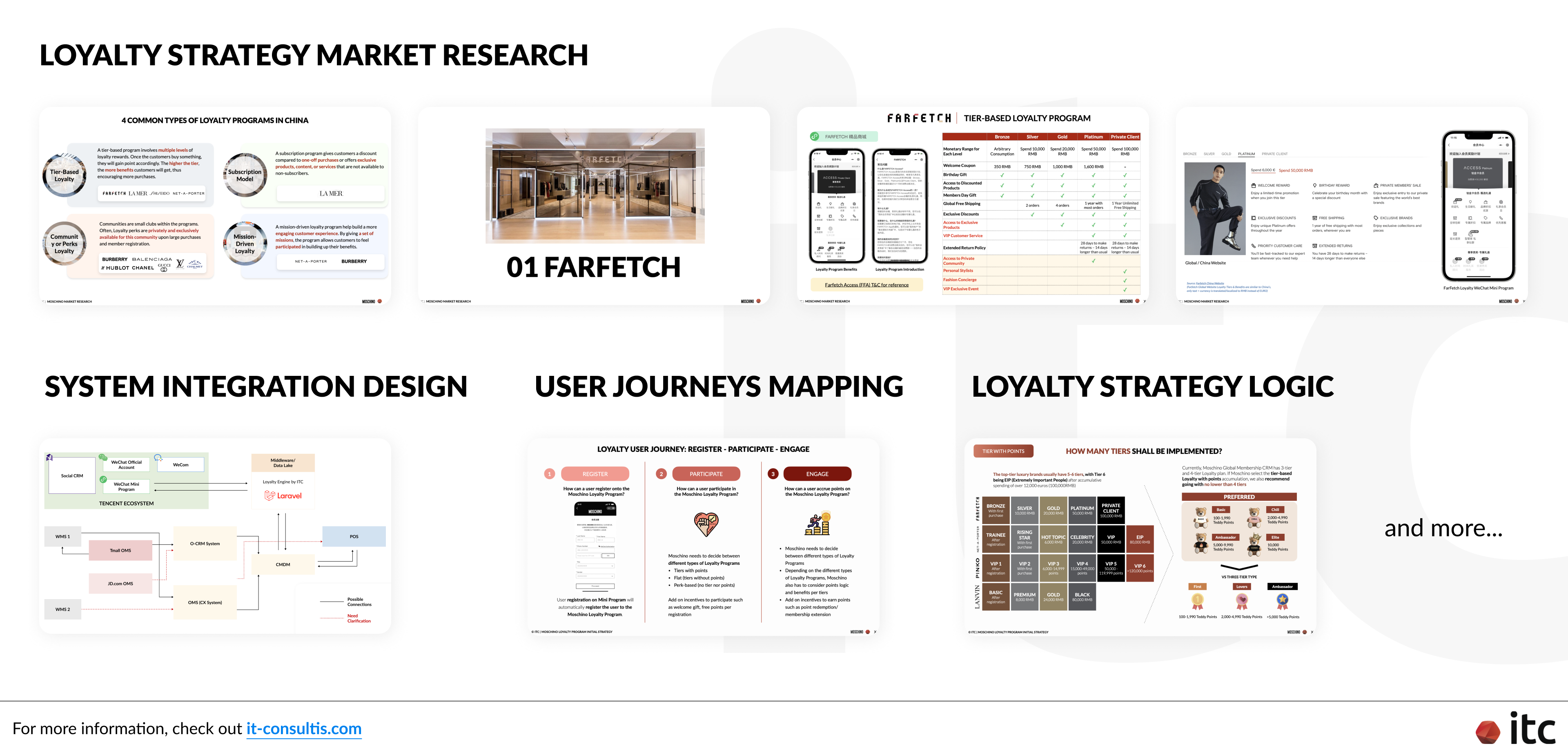 Serving as the Project Management Office (PMO), ITC collaborated not only with Moschino's internal e-Commerce, Customer Relationship Management (CRM), and Marketing teams but also with numerous external vendors in China and Italy, including Point of Sale (POS), Customer Data Platform (CDP), Retail, and IT.
The goal was to establish an omnichannel infrastructure while ensuring compliance with China's Personal Information Protection Law (PIPL).
Remarkably, within a month of launching, thousands of users, including both existing and new loyalty members, were onboarded!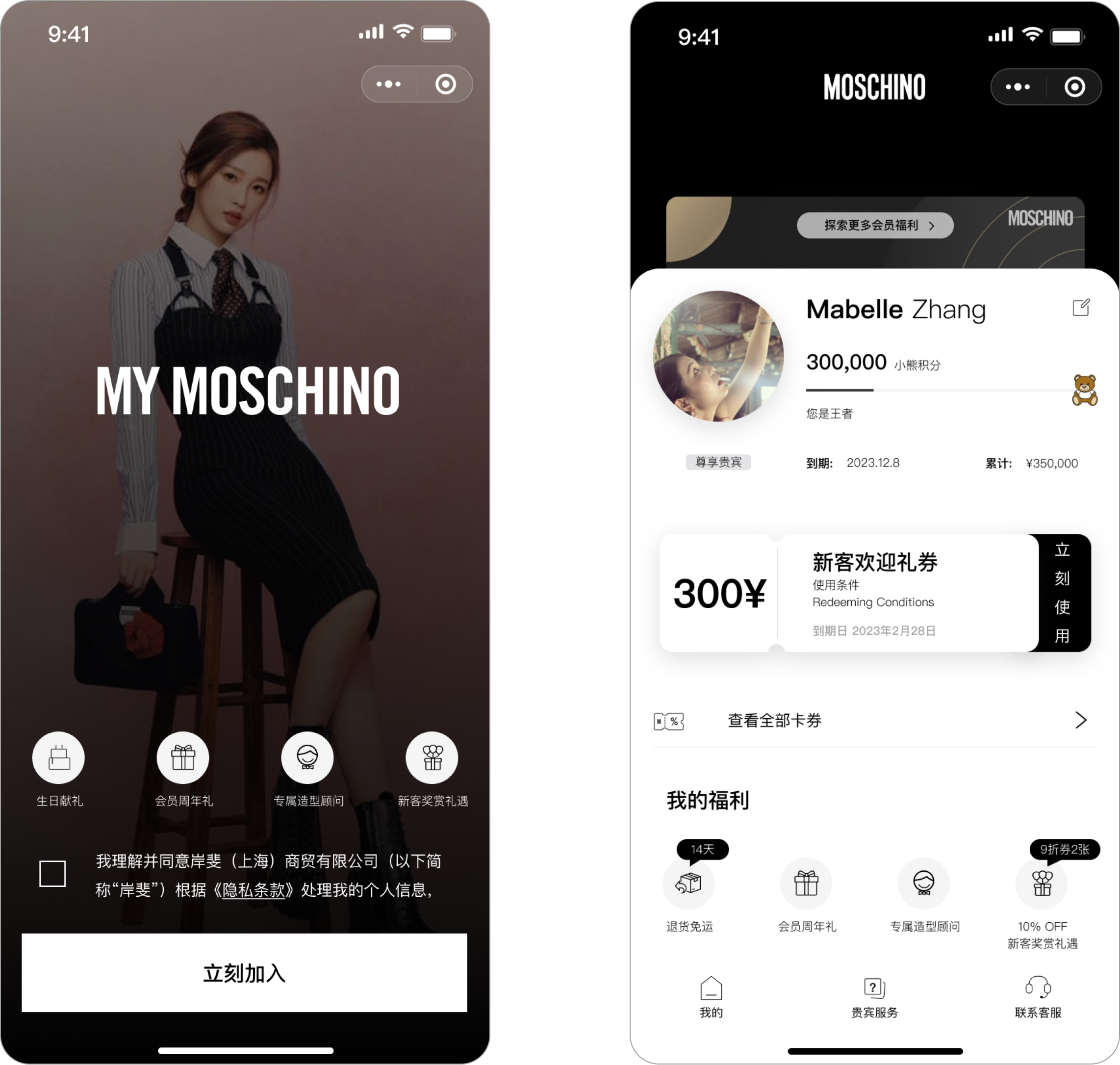 Recognizing the challenges faced by the Retail team during the COVID pandemic with reduced foot traffic, ITC also introduced a clienteling strategy leveraging WeCom, a professional clienteling solution interoperable with WeChat.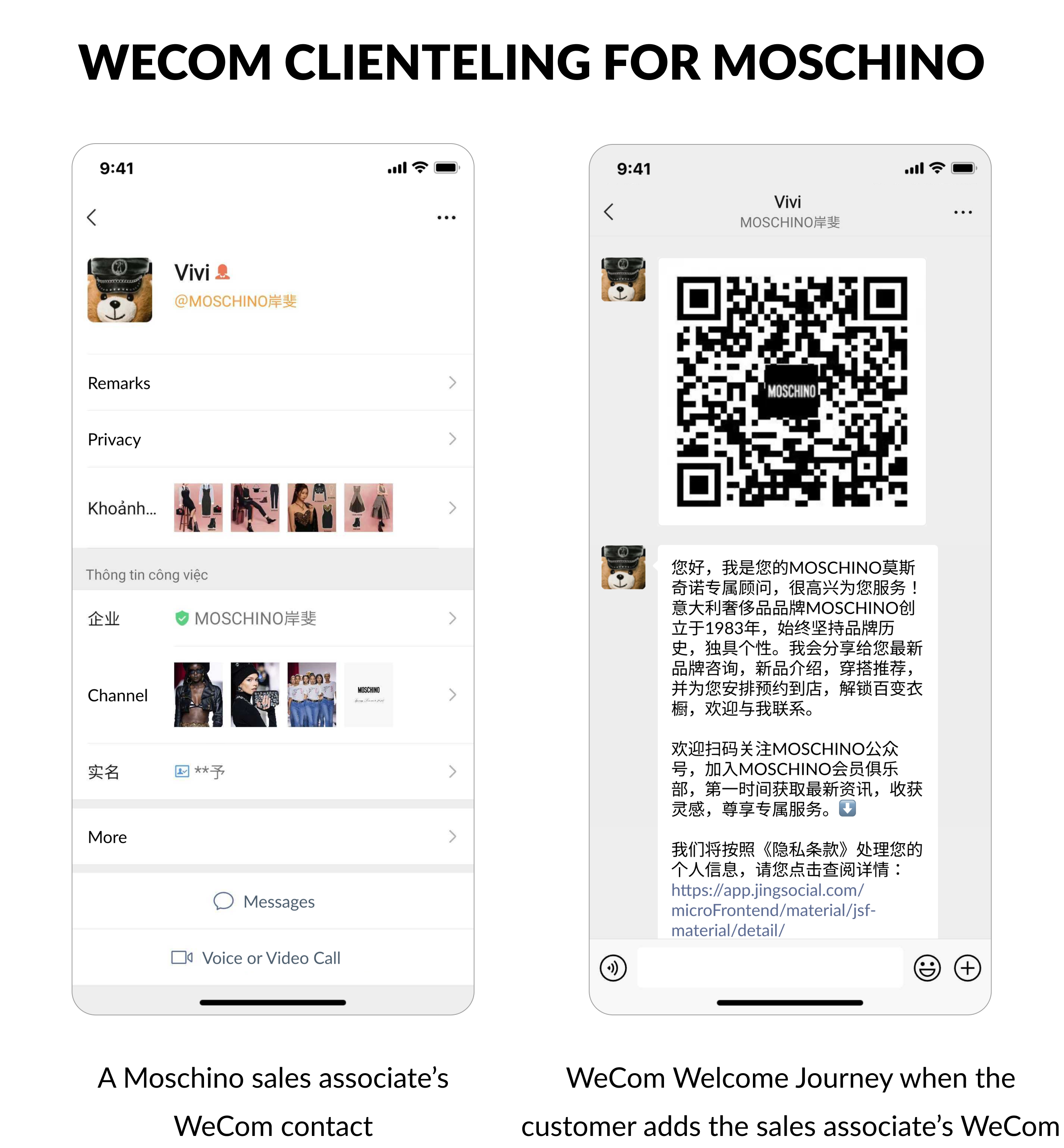 This initiative aimed to empower the Retail, Marketing, and CRM teams to:
Nurture customer relationships
Amplify the reach of Moschino's marketing content via WeCom Moments
Facilitate remote selling
Capture direct customer data for building customer profiles
By September 2023, ITC has trained over 100 sales associates across all direct and outlet Moschino stores in China, empowering the brand to recruit tens of thousands of clients and sales-qualified leads (SQLs).
Notably, this has also given the Moschino General Manager a holistic view of China stores' performance while still based in Hong Kong.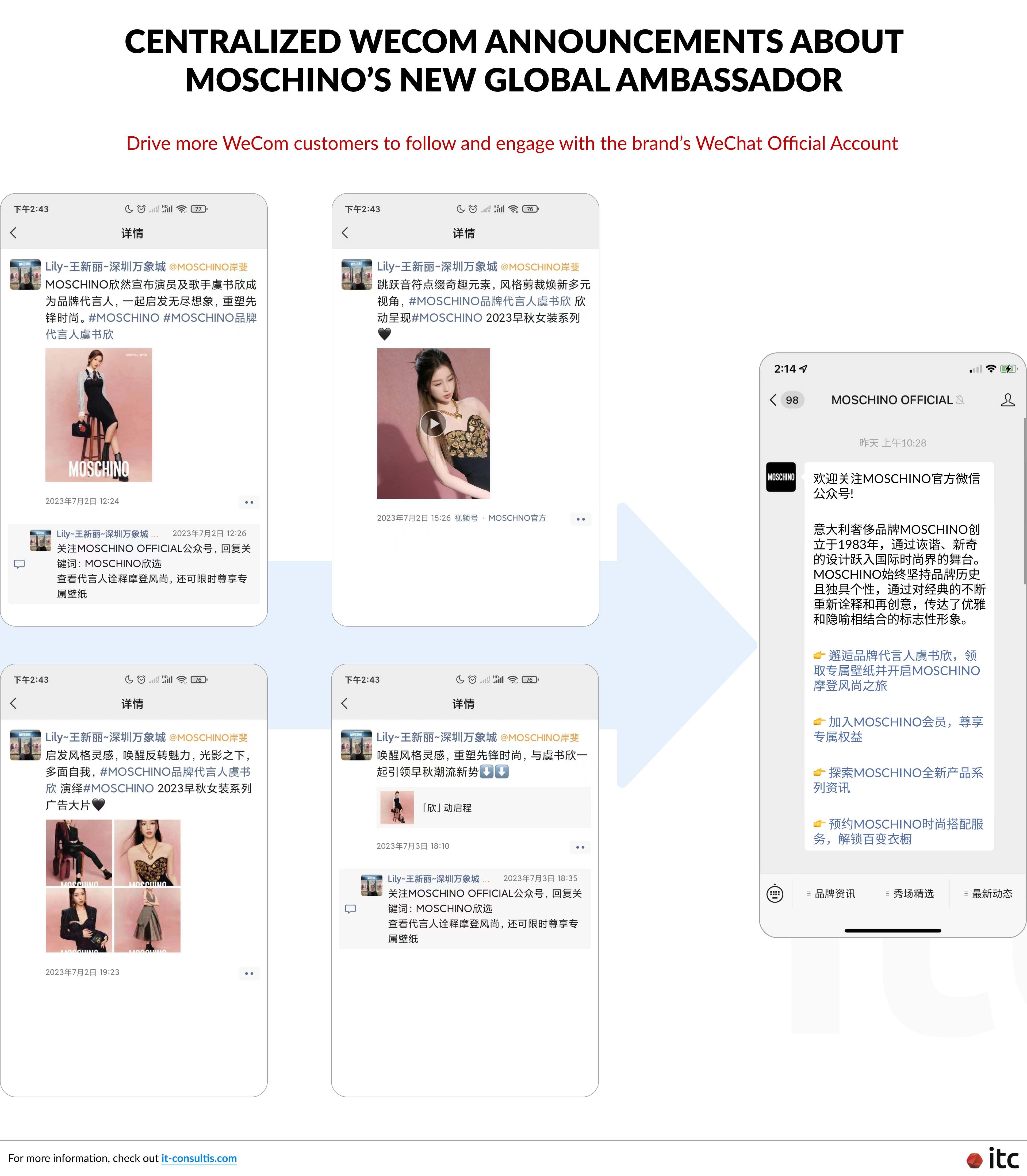 Solution 3: Marketing Automation & Social CRM – Achieve Data Ownership and Consolidation
In addition to using WeCom Moments for promoting marketing and PR content that was struggling to gain exposure, ITC helped Moschino develop a Martech strategy leveraging Marketing Automation and Social CRM (sCRM) tools and worked hand-in-hand with the brand's partner Marketing agencies to supercharge the reach of Moschino's social channels.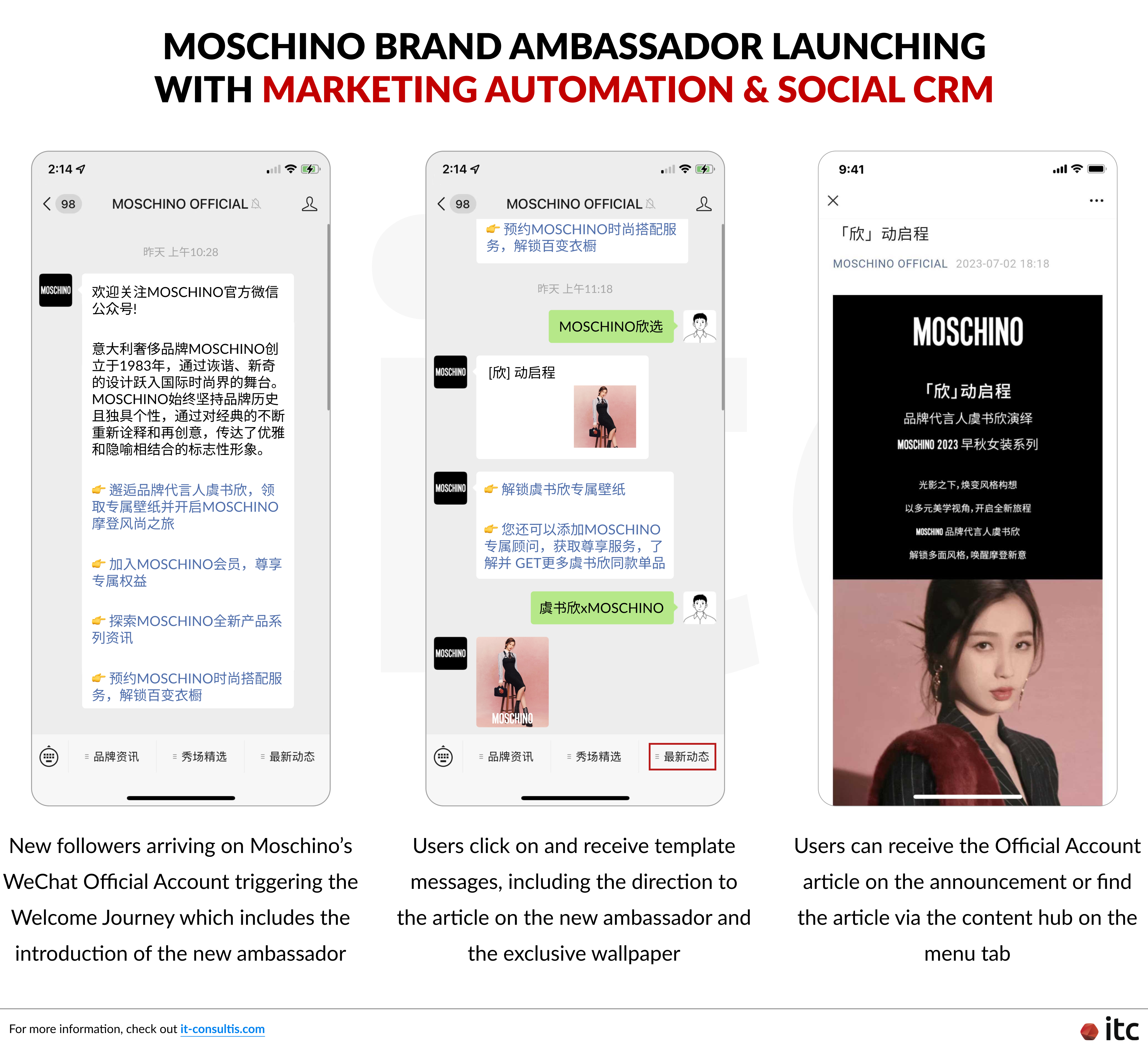 Social CRM also served as the conveyor belt that consolidated various scattered digital assets, including coupon and loyalty data, direct data from WeCom input by sales associates, and user behaviors on the WeChat Official Account. This consolidation led to the creation of holistic customer profiles, enabling precise audience targeting and enhanced service delivery.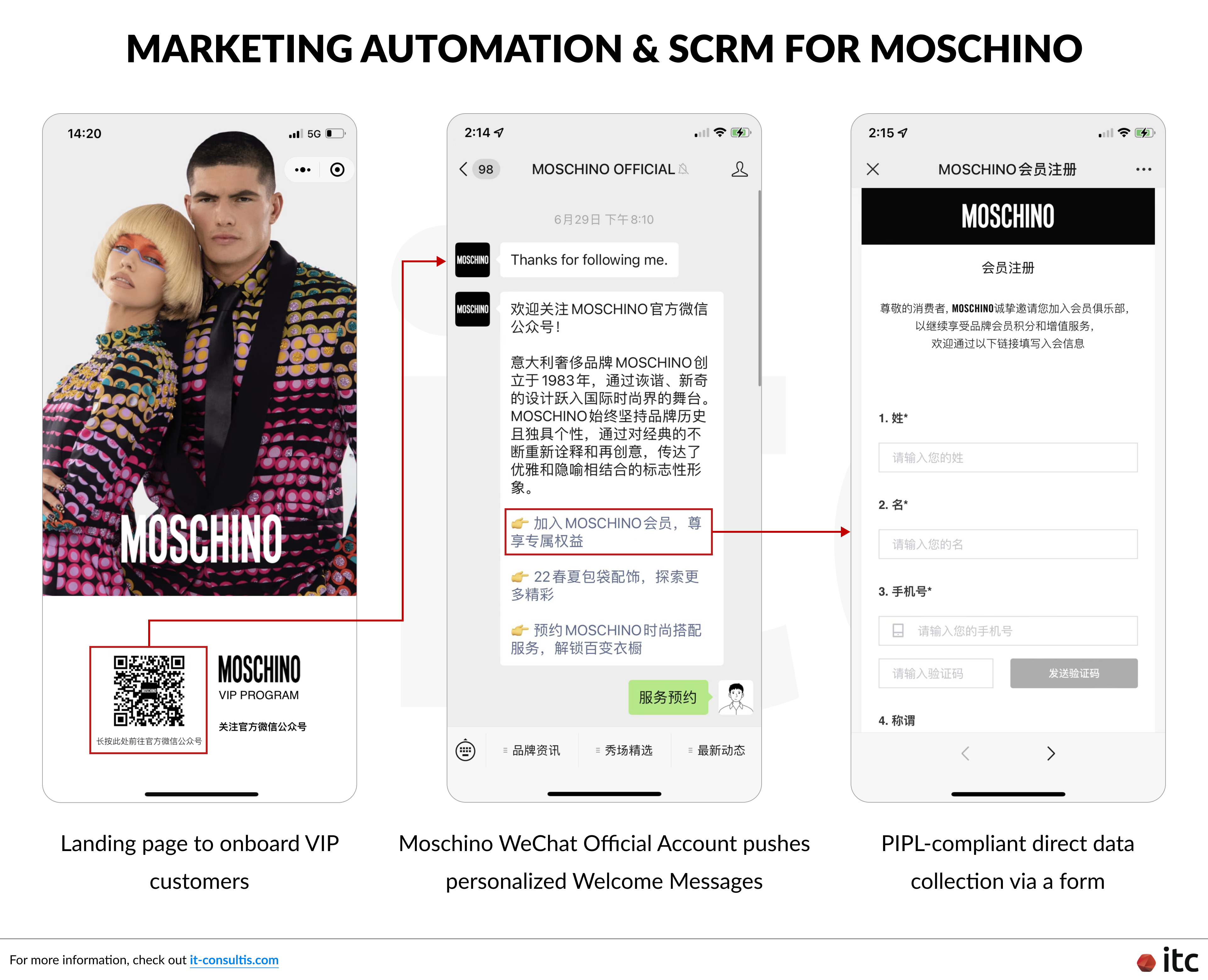 By activating sCRM and Marketing Automation, Moschino effectively transferred and captured the existing follower base and newcomers. The WeChat Official Account's welcome journey also seamlessly directed traffic to WeCom and the loyalty Mini Program.
ITC x Moschino: Future Prospects
The initiatives undertaken during this digital transformation have had a significant impact, setting the stage for considerations in Moschino's 2024-2025 plan and future endeavors.
The partnership between ITC and Moschino is poised to extend beyond China and existing digital channels, encompassing upcoming initiatives to establish a genuine omnichannel data flow.
Carmen Wu, eCommerce & CRM Manager Asia at Moschino, left a comment on our partnership: