In this IT Consultis case study, you can discover how we helped Stella Luna build a new online identity via the revamp of its eCommerce website with Magento and Drupal.
About The Client: Stella Luna
Stella Luna (SL) is a premium Asian shoe brand with more than 200 stores worldwide. The brand prides itself on integrating both quality and modern fashionability across its shoe designs.
The brand's goal is to empower women everywhere in every step they take with Stella Luna shoes. Thus, its designs feature an active aesthetics that match the contemporary lifestyle of modern women.
Since its establishment in 2006, Stella Luna has strived for acknowledgment as a legitimate player in the fashion industry worldwide. Thus, to accelerate the process, the brand wanted to initiate a more disruptive branding effort that would be both trendy and classy at the same time.
Beyond a digital agency, the SL team was seeking a trustworthy partner that would go the extra mile. And that was how a fruitful collaboration started between IT Consultis (ITC) and Stella Luna.
Objectives
The ultimate objective for Stella Luna was to create a new online brand identity in the form of an appealing eCommerce store.
Thus, ITC stepped in to realize our client's goals with our expertise as a digital transformation agency.
Solutions for Stella Luna
New Branding Identity
First of all, ITC helped the SL team develop an online store double hosted in 2 countries - France and China.
We came up with a brand new comprehensive Visual Identity. This included new sets of fonts, colors, icons, and any other elements that users might interact with online.
From here, the brand re-designed all of its in-store assets based on the new Visual Identity we delivered. This ensured that it could maintain brand consistency and unify its online and offline images.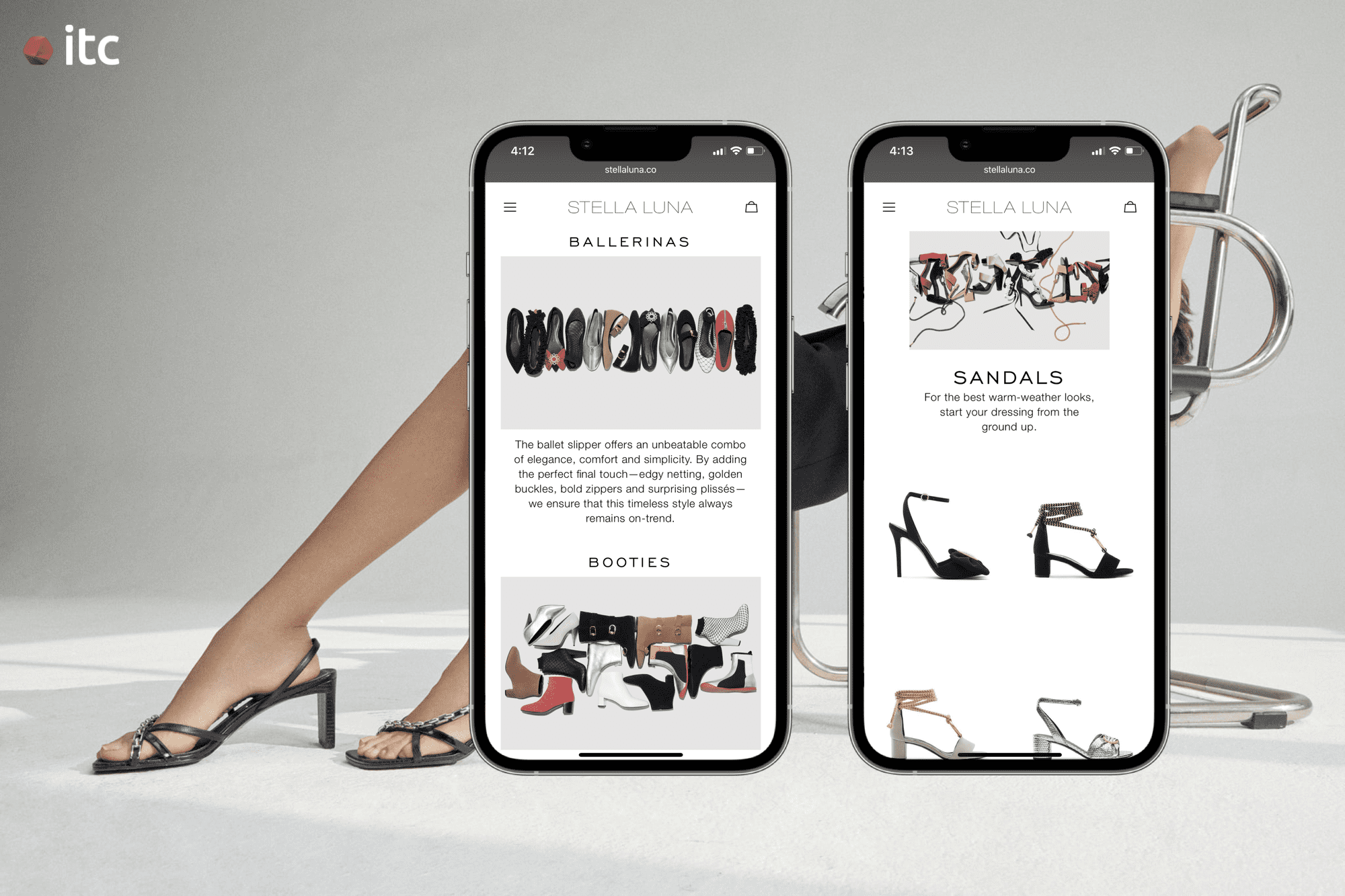 But that is not all. As mentioned above, Stella Luna is a trendy fashion brand that puts a great focus on the connection to lifestyles. Thus, ITC's goal here was to provide their team with the right tools to promote that without having to hire extra webmasters or going through an agency each time they want to upload new content.
In order to achieve this, we created magazine-like editorial templates so that they can always easily mix and match at will.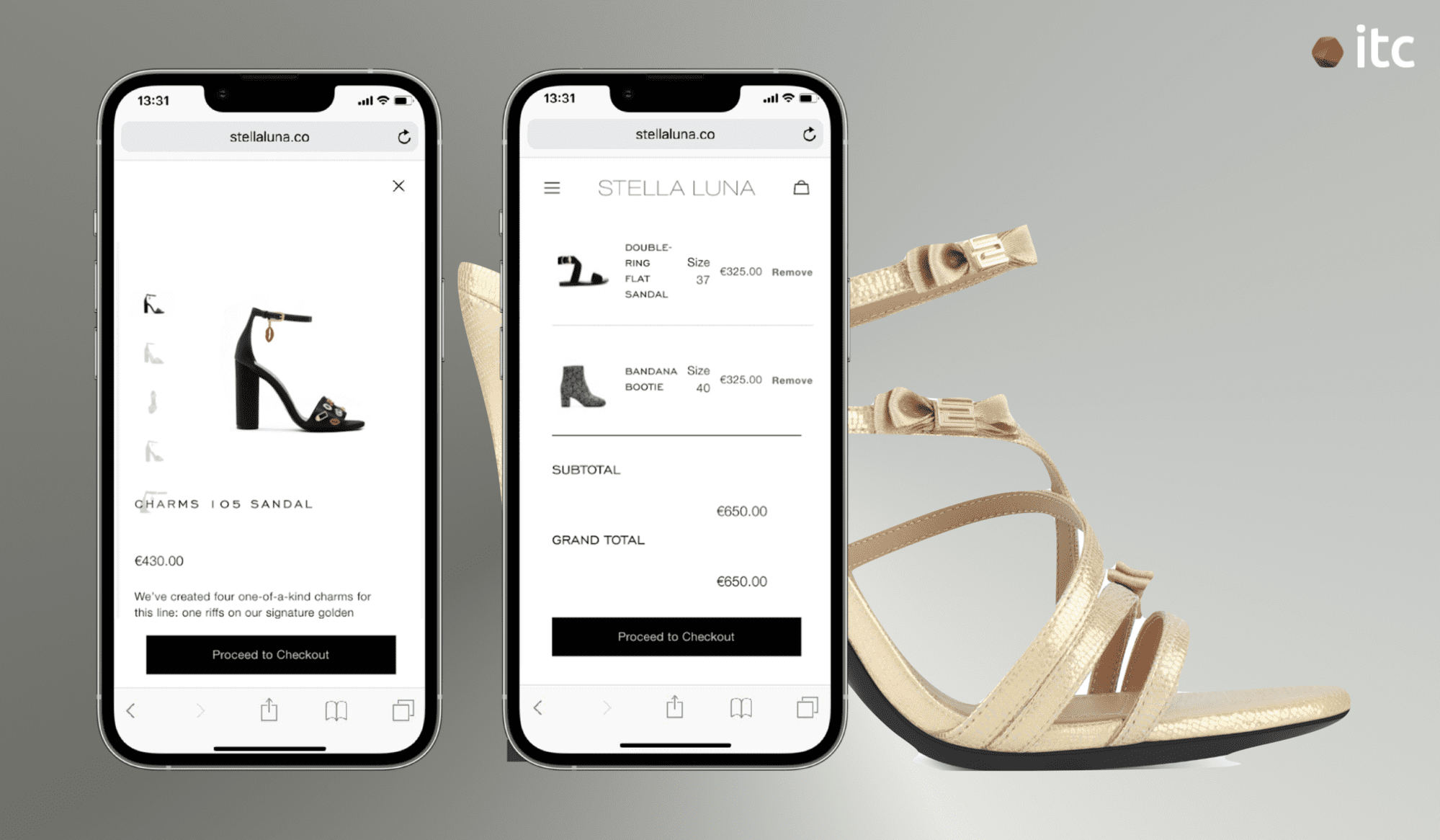 Lastly, we made sure that the website design was as responsive as possible. However, for Stella Luna, we went beyond just having the web pages display decently on any screens.
In particular, our ITC team specifically designed for smaller screens a near mobile app experience. As a result, the mobile-friendly website enabled Stella Luna to deliver a seamless user experience regardless of where customers are accessing the store from.
Technologies
In terms of technologies, IT Consultis chose to develop the online shop using Magento and Drupal. Hence, we could provide the Stella Luna team with the best features from both platforms to manage their products and content at the same time, bringing them closer to their targeted brand image goal.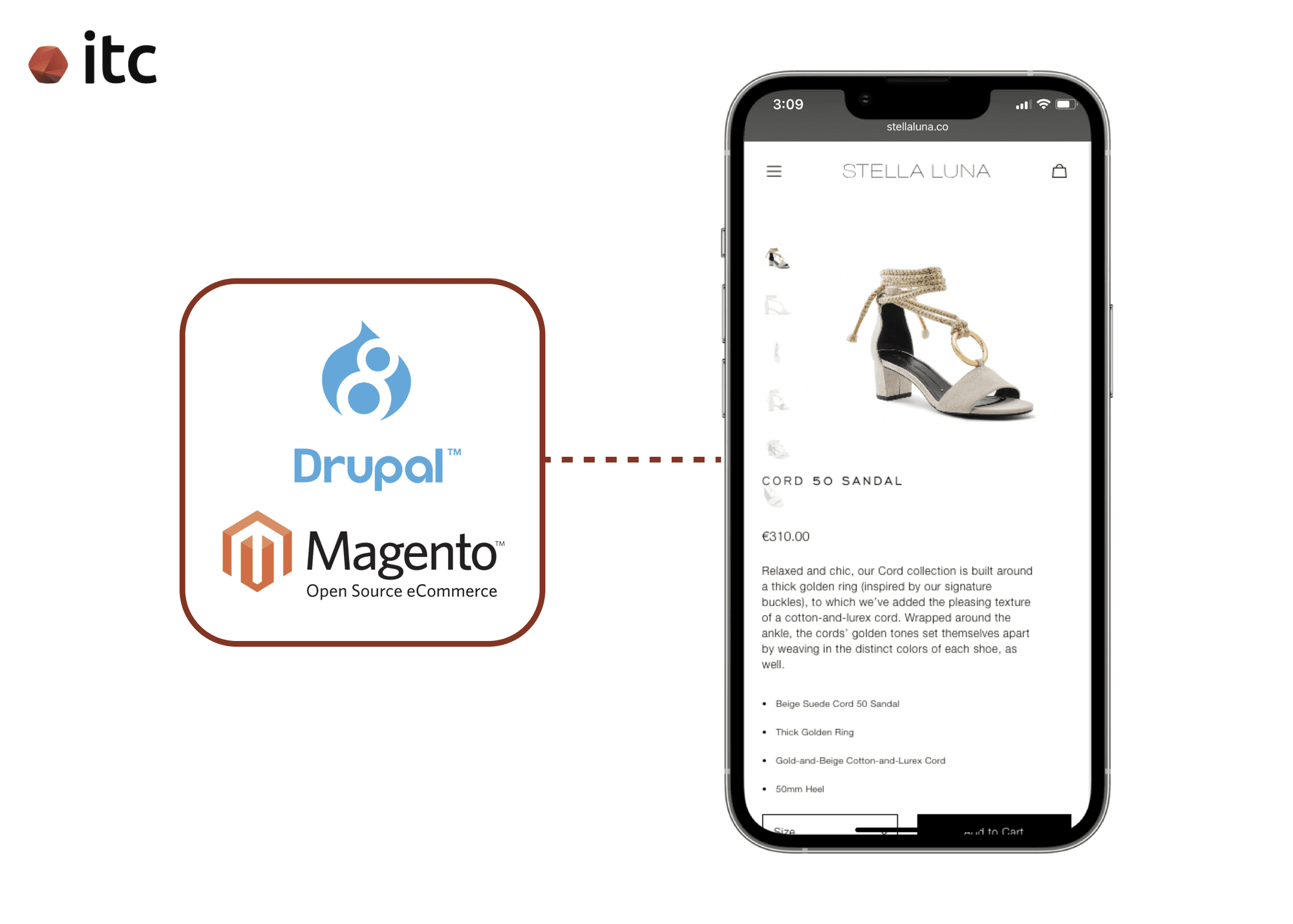 Regarding the user experience, we made sure to lower the page loading times while preserving high resolutions for pictures and product zooms.
Although the main objective of the brand was to strengthen its branding, sales growth is still the final growth of e-Commerce. Therefore, we could not neglect the optimization of the user journey on the Stella Luna website.
Some of the most important features that we incorporated were the quick add-to-cart button and the one-step check-out process. In other words, we simplified the journey to conversion and completely eliminated the hassle of creating or logging into an account to make a purchase.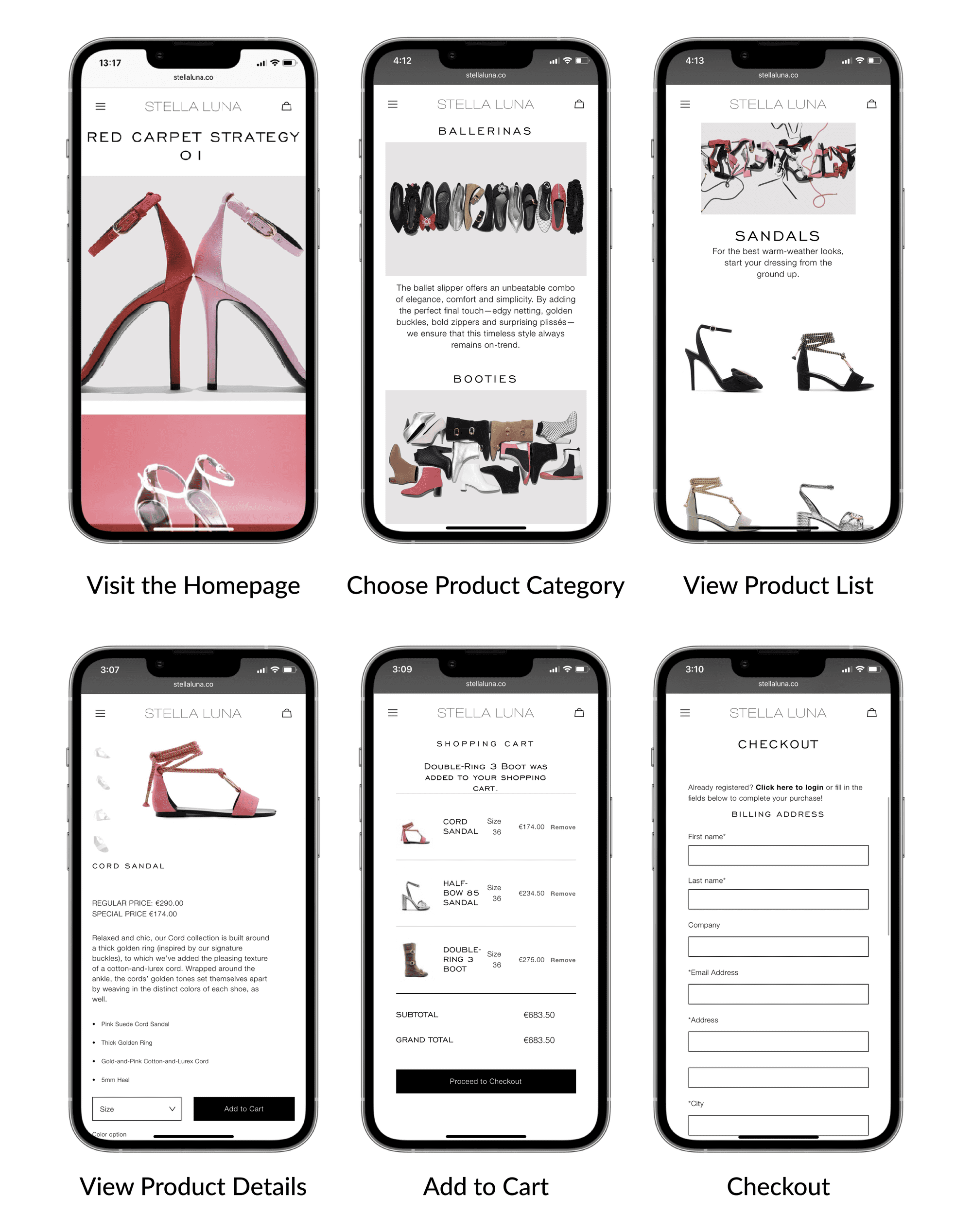 Additionally, to prevent the loss of valuable customer data due to the removal of compulsory account registration, we made sure that the system would automatically create an account when the user fills in their billing/shipping information. And all of these data go straight into Stella Luna's ERP and WMS systems.
Results
ITC successfully delivered to Stella Luna a transformed eCommerce website with a fresh Visual Identity, enhanced performance, and ERP and WMS connection, with Magento and Drupal as the back-ends. As a result, the brand could:
Strengthen its brand image
Reach its target positioning
Enhance its online revenue
Support a better and faster shopping experience