In this IT Consultis case study, we'll discover how we enabled Yizhiji to disrupt the cosmetic industry in China.
About The Client: Yizhiji
Yizhiji is a start-up founded in early 2021 by the former C-level of L'Oréal, Laurent Taisne. It is a beauty company that aims to change the traditional cosmetic industry. Above all, Yizhiji wanted to gain a reputation in China by growing and retaining new customers.
The company is also well-known as being a partner of VeChain to implement blockchain technology, which equips their lipstick product with NFC smart tag.
Noticing the opportunity, ITC has leveraged the usage of NFC in the E-commerce WeChat Mini program. Hence, ITC has created a unique e-commerce experience for the Chinese market.
Objectives
To enable Yizhiji to disrupt the industry, ITC provided the Mini-program with the main goals including:
Allowing each user to customize their lipsticks for the perfect fit
Launching & promote reusable and rechargeable lipsticks
Guiding selection of products among 300 different shades of lipsticks
Promoting social sharing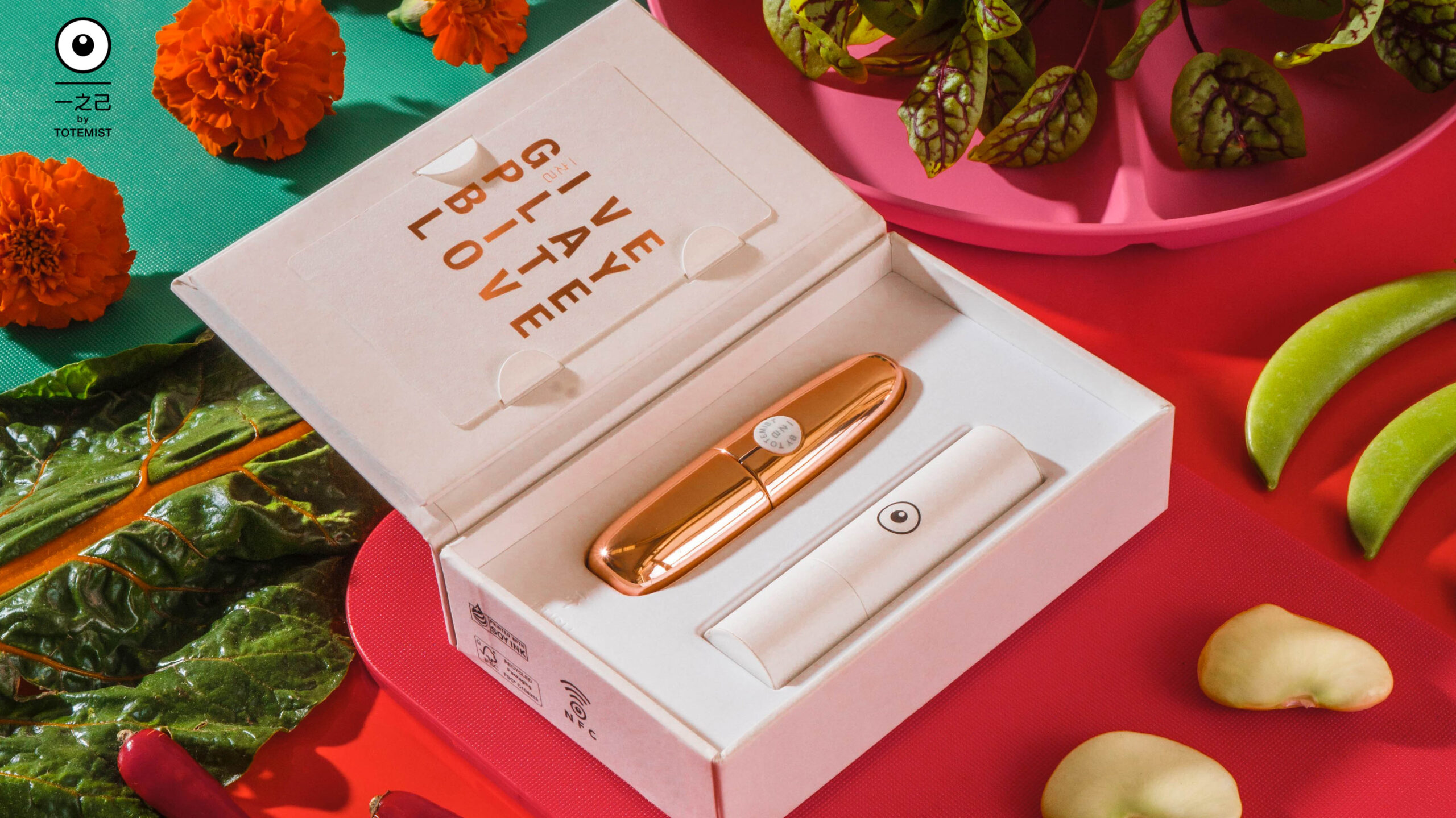 Solutions for Yizhiji
Before that, let's find out how NFC smart tag operates.
An NFC (Near Field Communication) is a feature that allows lipsticks to connect to a phone. In order words, it is a short-range high-frequency wireless communication technology that enables the exchange of data between devices over about a 2cm distance. Because of that, each lipstick comes with a unique, rechargeable case.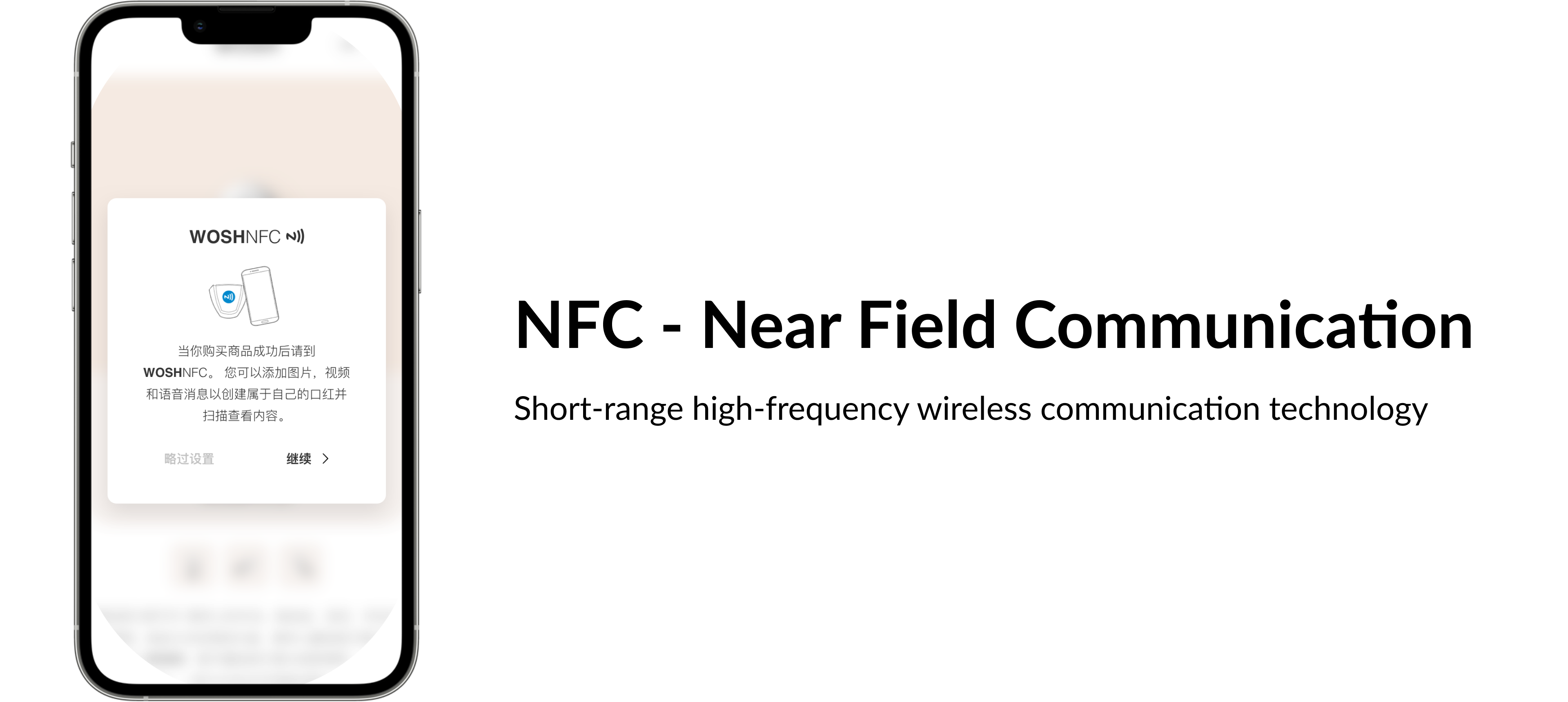 The purpose of the NFC technology inside YiZhiJi cases is to send personal messages to the lipstick's owner. Hence, this allows Yizhiji lipsticks to be engraved with personalized messages such as texts, pictures, videos, and even vocal recordings.
In that way, the user simply scans the NFC on the case by using their phone. Once scanned, a message is displayed.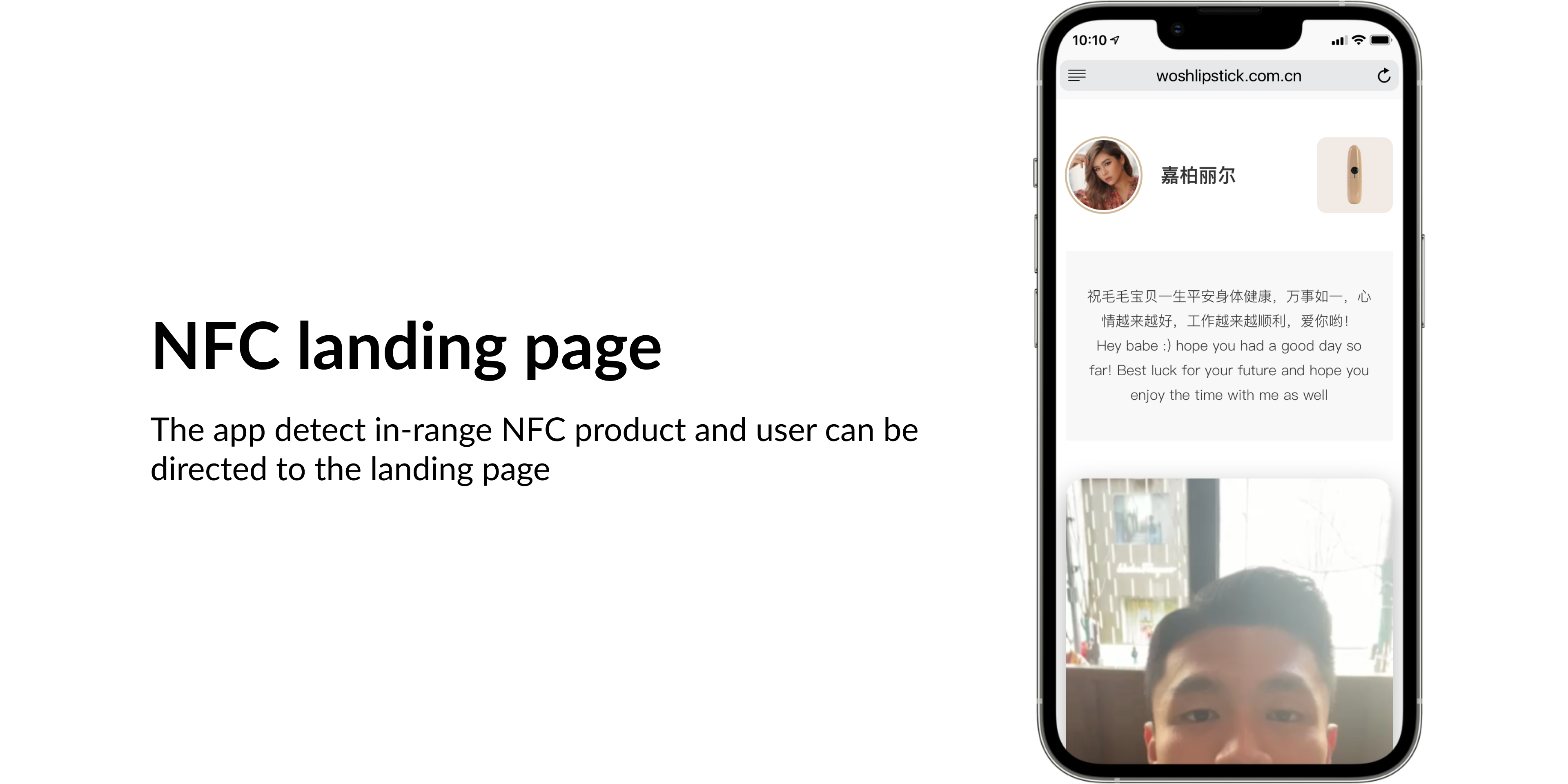 By understanding the key message Yizhiji wants to deliver, ITC has come up with an ultra-personalized Magento-powered E-Commerce WeChat Mini program, which contains efficient UX/UI and AR capabilities to apply lipstick shade on the uploaded picture/video of the user.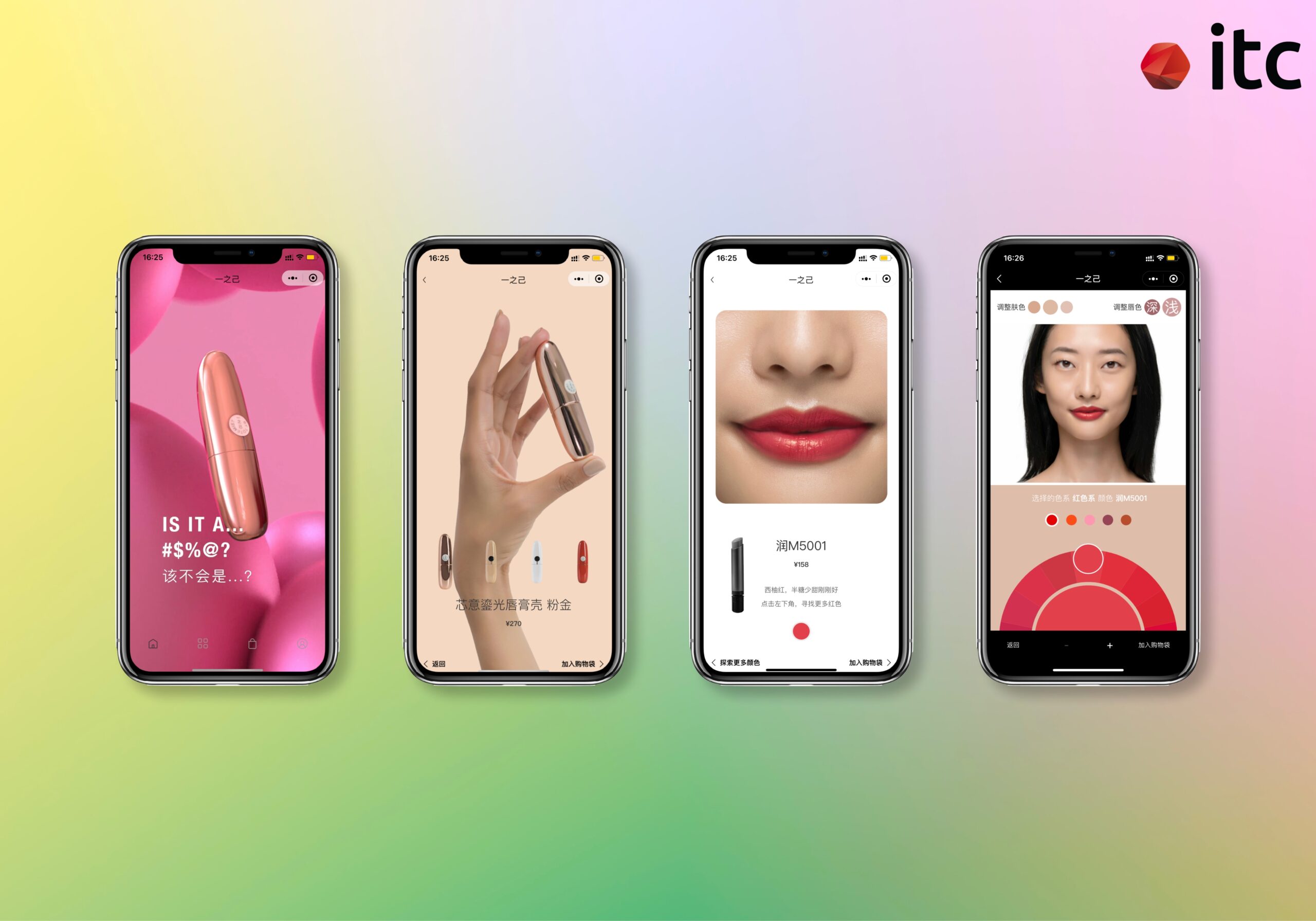 Regarding the platform, ITC has implemented the Laravel framework to have the most efficient customization. Furthermore, leveraging Magento along with other logistics system integrations has enabled the brand to dive into the Chinese market with ease.
The below figure illustrates the complete user journey of the Mini Program.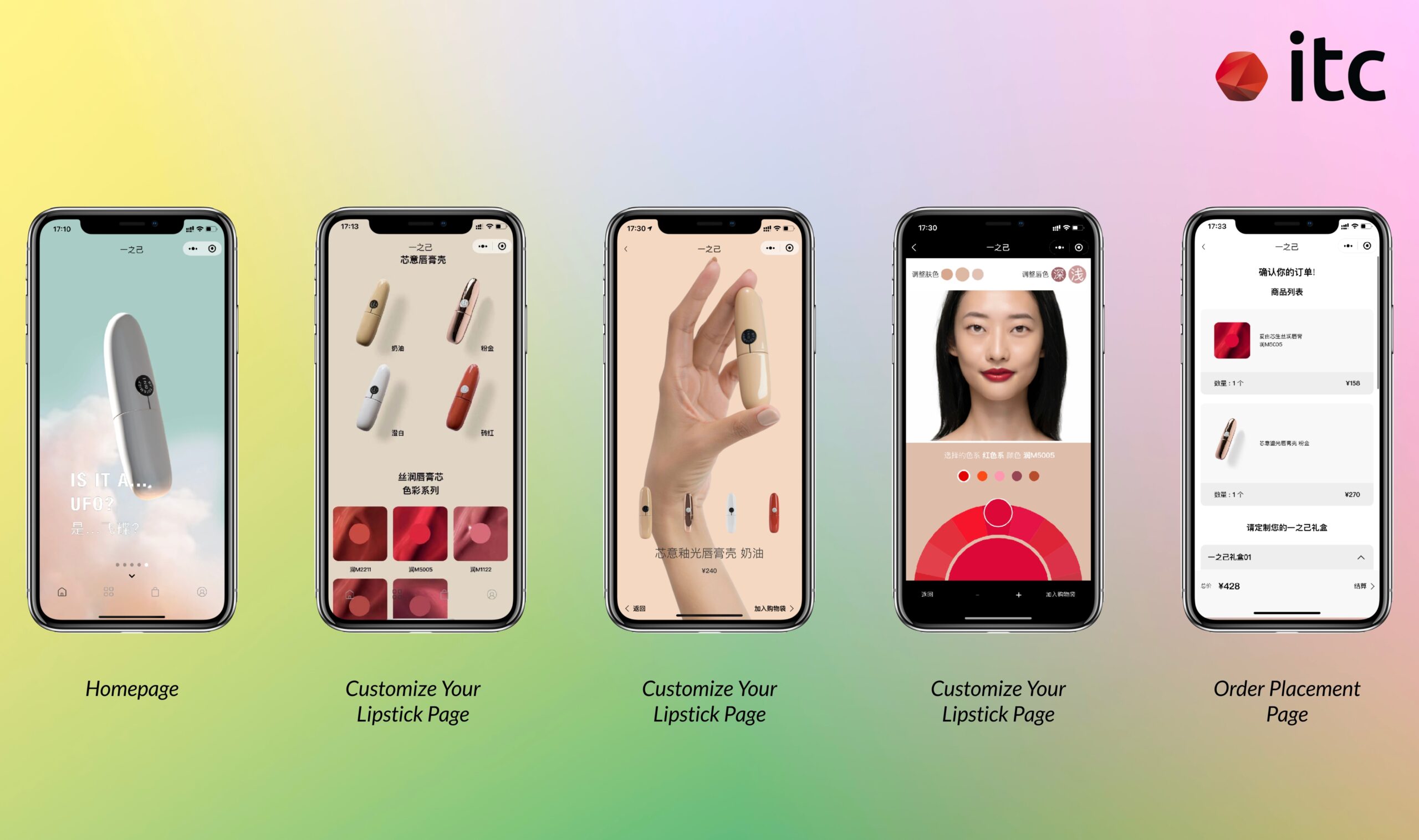 Results
In conclusion, ITC has equipped Yizhiji with a powerful tool to enter the Chinese cosmetic market with the high-designed, interconnected, and ultra-personalized WeChat Mini Program.
The technology behind the platform, which includes Laravel and Adobe Commerce Magento, potentially enables scalability which allows the brand to have Social Media hub for users to promote their own customized lipsticks. Moreover, a strong referral and loyalty program is a significant factor in further penetrating the market.