In this IT Consultis case study, you can discover how Kids Around built a WeChat Mini Program to offer a unique shopping experience complementing its new brick-and-mortar store in China.
About The Client: Kids Around
Kids Around is a French minimalist boutique concept store owned by the Children Worldwide Fashion (CWF) group. It unites a wide variety of premium children's fashion brands, ranging from Billieblush and BOSS to DKNY, Karl Lagerfield Kids, and Marc Jacobs.
Kids Around features an extensive selection of fun yet elegant styles for children aged between 0 and 16. Formerly known as Atelier de Courcelles, this newly-evolved brand has brought online all the latest fashion trends for children and babies, including both seasonal and timeless pieces.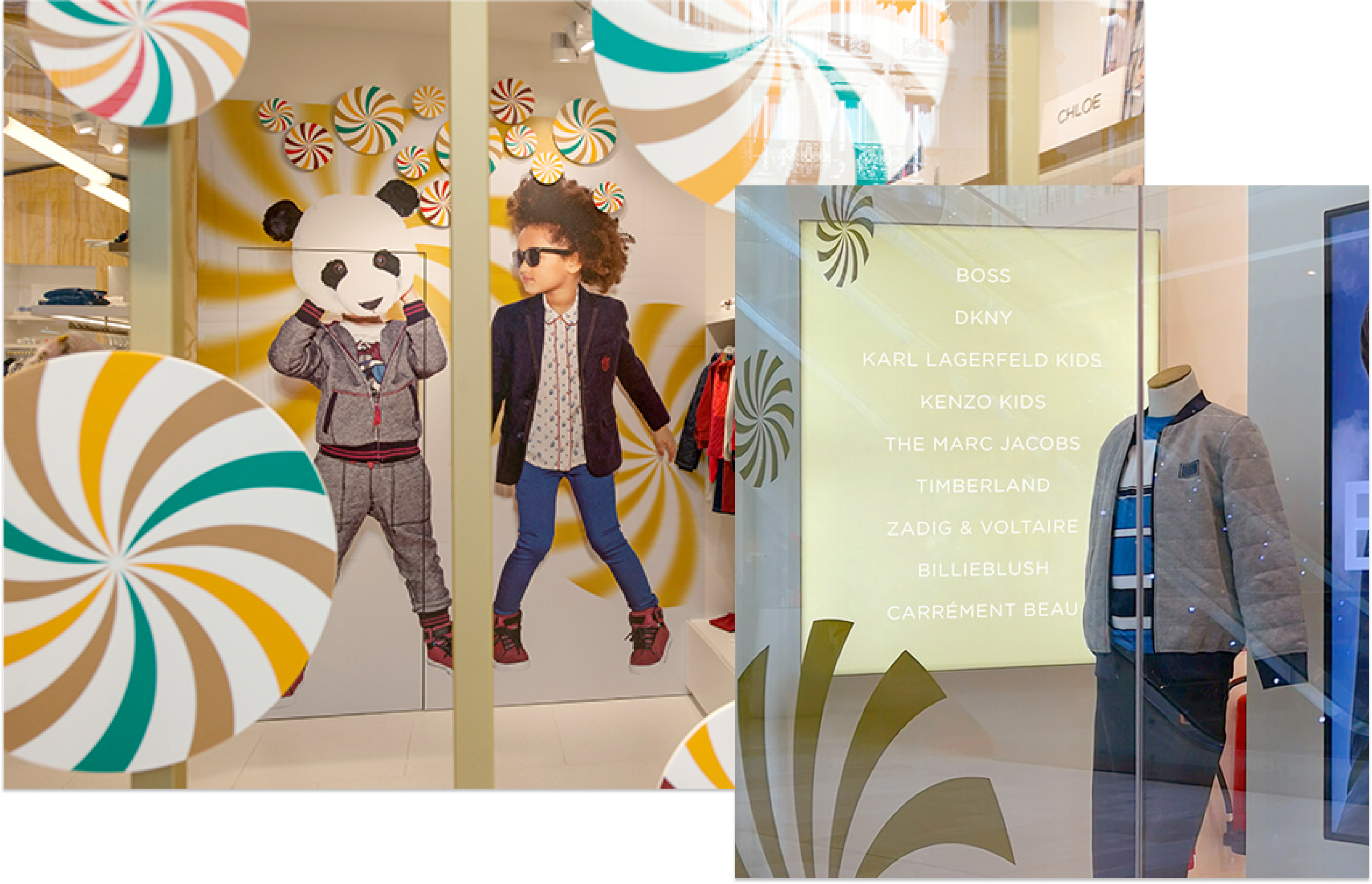 Ultimately, the brand aims to provide an innovative "mix & match" shopping experience. As a result, its customers can save time from doing multi-brand shopping.
Developed in collaboration with the famous designer Christophe Pillet, Kids Around has built a strong footing in the children's fashion market. Since 2010, the brand has opened over 60 physical shops across Europe and the Asia Pacific, including China.
Objectives
In 2019, the brand opened its first physical boutique in this promising market. And, in order to increase its retail sales, Kids Around realized the need to adapt its marketing strategy to the country's competitive e-Commerce environment.
According to e-Commerce research by Alarice and ChoZan, parents with children aged between 0 and 12 are one of the top groups of mobile Internet users in China. Around 300 million active users from this demographic are online!
There is also a rise in the new group of affluent and modern Millennial mothers here called Spicy Mums or Hot Mamas, who:
Are less price-sensitive
Are more concerned about product safety and quality
Prefer information sharing with peers via word-of-mouth in WeChat groups
By far prefer eCommerce and mobile purchasing channels, including WeChat Mini Programs
Additionally, with the rising popularity of Mini Programs in the Chinese market, it clearly made sense for Kids Around to develop a standalone MP to better serve its users and realize its ambitious retail sales targets.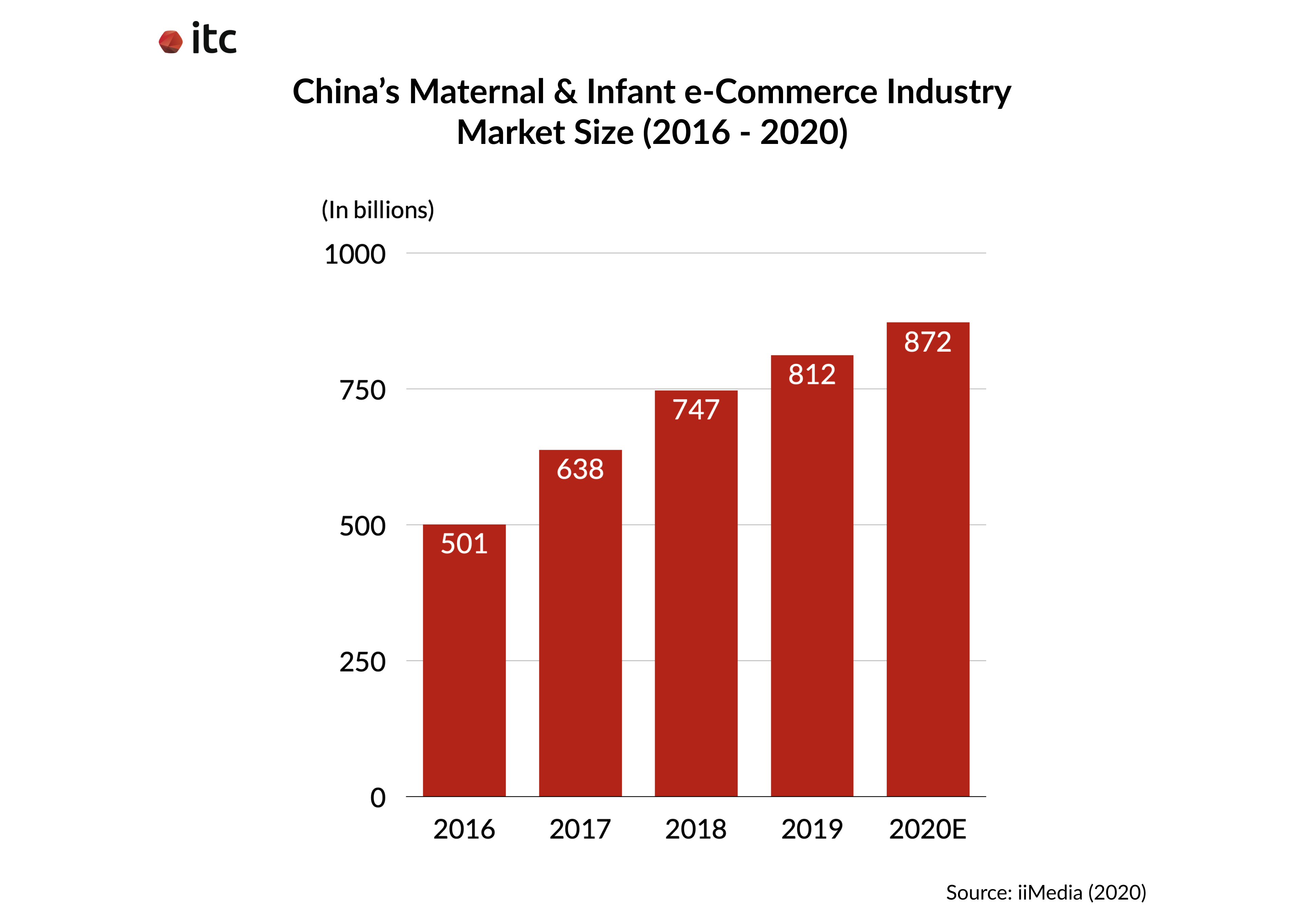 Thus, the children's clothing brand decided that the best way to enhance its values is to offer a more personalized online shopping experience. In particular, Kids Around required the help of:
A tailor-made WeChat Mini Program (MP) to boost sales in a mobile-first eCommerce platform
An innovative and rewarding loyalty program to boost recurring purchases and craft a more personalized and unique shopping experience for users
And, with years of software development experience and knowledge about the eCommerce landscape in China, IT Consultis (ITC) was well placed to support them.
Solutions for Kids Around
In response to Kid Around's requirements, we successfully developed a bespoke WeChat Mini Program that reflected their brand image with the following features:
A User-Centric Navigation Design
Unlike a passive eCommerce platform, the Mini Program ITC developed for Kids Around takes the online shopping experience to the next level by proactively reaching out to the users.
Moreover, the MP avoided overwhelming users with an extensive product catalog directly on the Landing Page. Instead, the platform ascertained the types of products they are interested in before taking them to a more relevant page.
As a result, Kids Around can customize the user journey with a more targeted goal, creating a more convenient, driven, and seamless navigation.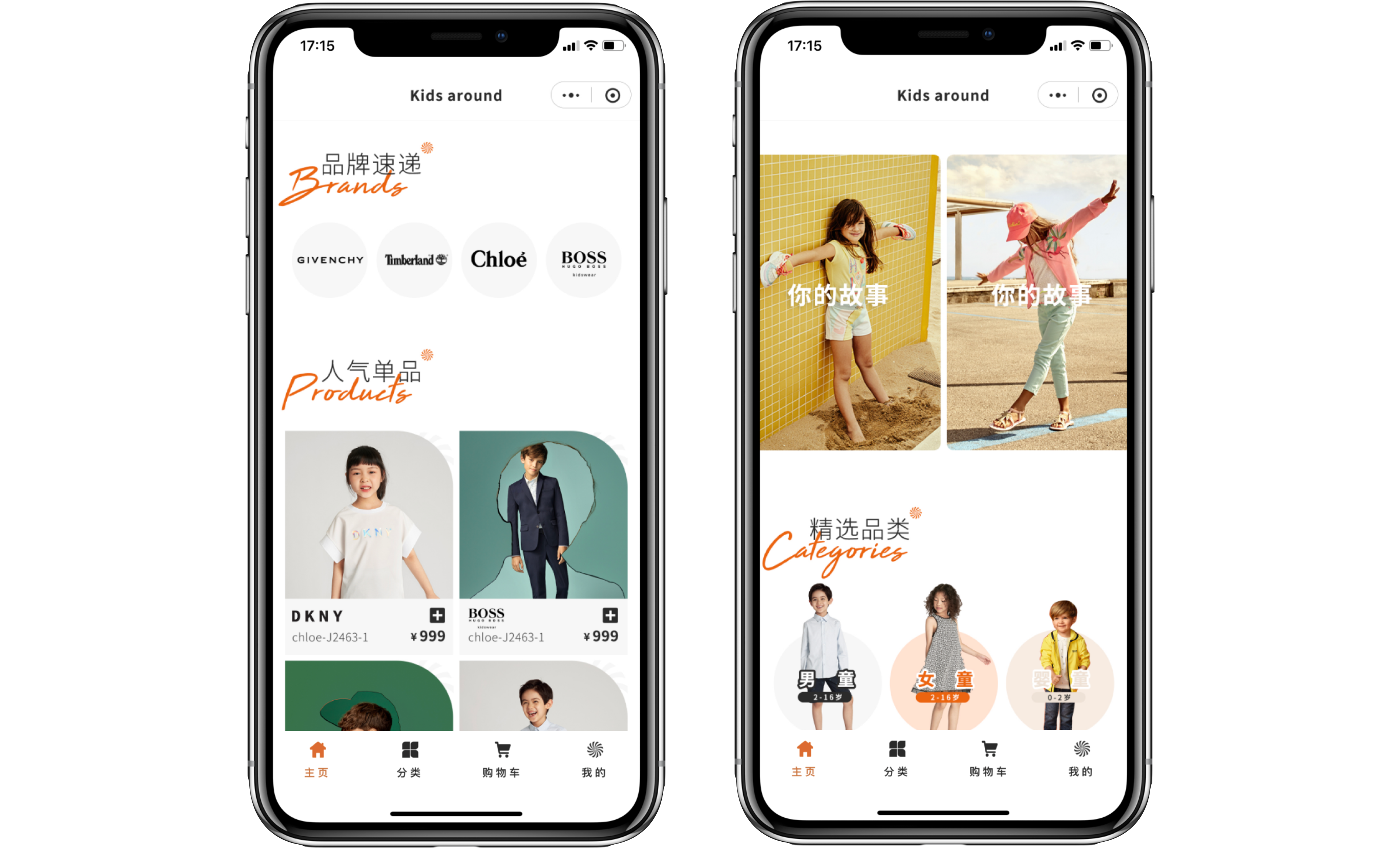 Consistent Visual Design
In addition to software development, ITC also ensured that the visuals of the Mini Program:
Appropriately convey the brand messages
Match the brand image to maintain consistency between Kids Around's offline and online stores
We took into account that all of the featured fashion collections were from premium and designer brands like Kenzo Kids. Thus, ITC opted for a simple yet elegant design, as opposed to the traditional colorful maximalist style often associated with kids.
In particular, with the pure white aesthetic, the WeChat Mini Program successfully reflected the effortless yet enjoyable user experience.
Moreover, the use of white symbolized the purity and innocence of children, which were in line with both the target audience and brand imagery of Kids Around. Also, white is a color that represents perfection. Thus, it helped visually convey the brand's product quality guarantee as well.
Segmentation & Personalization
In addition, unlike most Mini Programs launched by other fashion brands, Kids Around MP focused on offering a customizable shopping experience.
ITC enabled personalization for both the price range and the types of clothing to cater to each user's personal preferences. Hence, Kids Around could deliver more accurately targeted recommendations to boost its conversion rate.
To elaborate, the Landing Page of the Mini Program offered 2 calls-to-action (CTA) linked to 2 different shopping experiences for 2 segmented groups. They were categorized as "Luxury" and "Premium" respectively.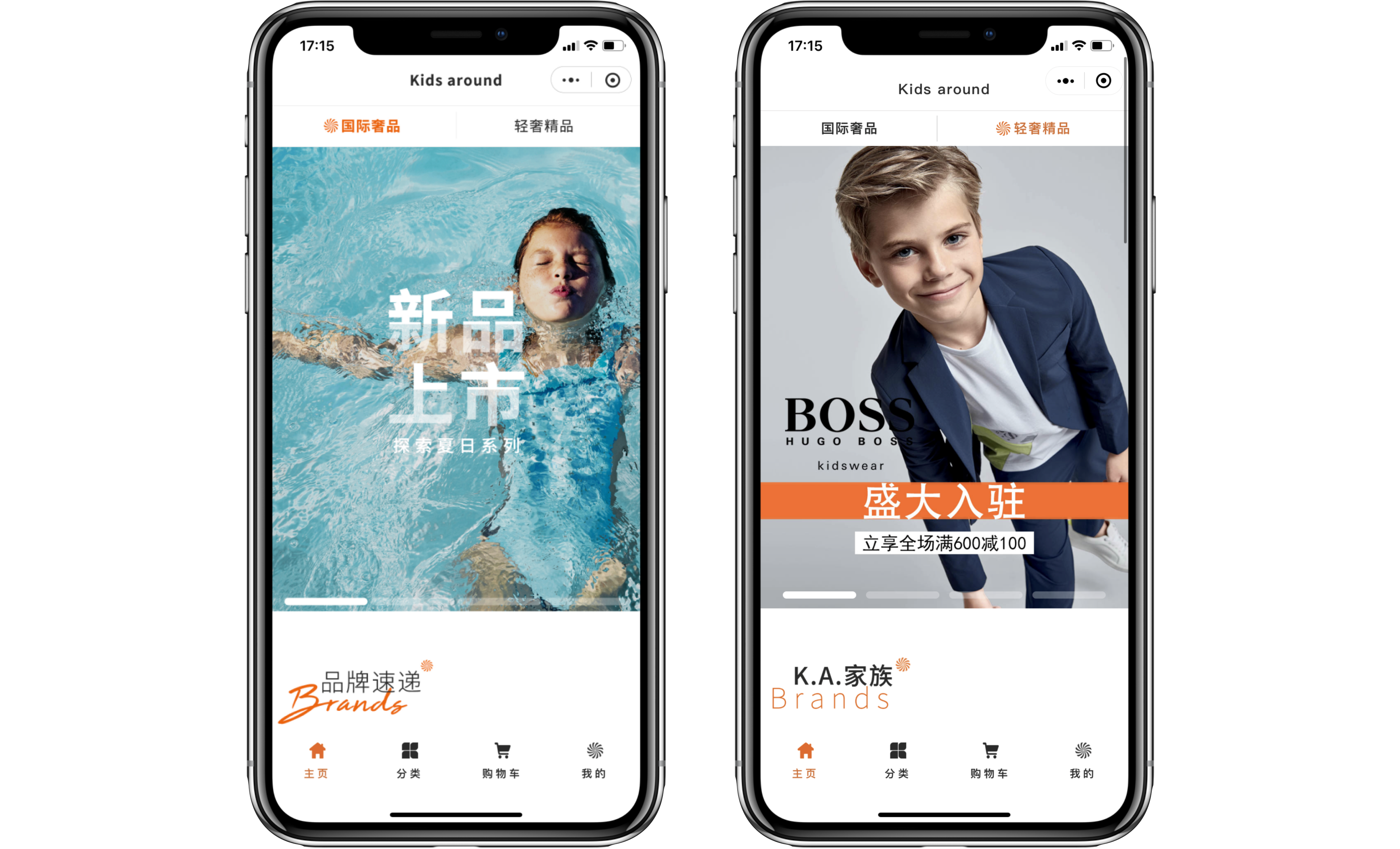 If the user opted for the "Luxury" experience, they would have access to clothing from more luxurious fashion brands such as Gucci and Givenchy.
The "Premium" Landing Page, on the other hand, offered more affordable boutique options, such as Timberland and Zadig & Voltaire.
These built-in experiences were also in line with Kids Around's brand message. It believes that children's clothing should be a lifestyle choice, not a passing trend.
In other words, the more personalized user experience and, ultimately, purchases from Kids Around helped empower users to fulfill their desirable lifestyle choices.
In addition to the eCommerce functionalities, a Kids Around loyalty program is also integrated into the same WeChat Mini Program. This means the brand offers a 2-in-1 shopping experience to the users on the same platform.
Once they created an account, their purchases on the online store enabled them to accumulate points and gain discount coupons for future orders.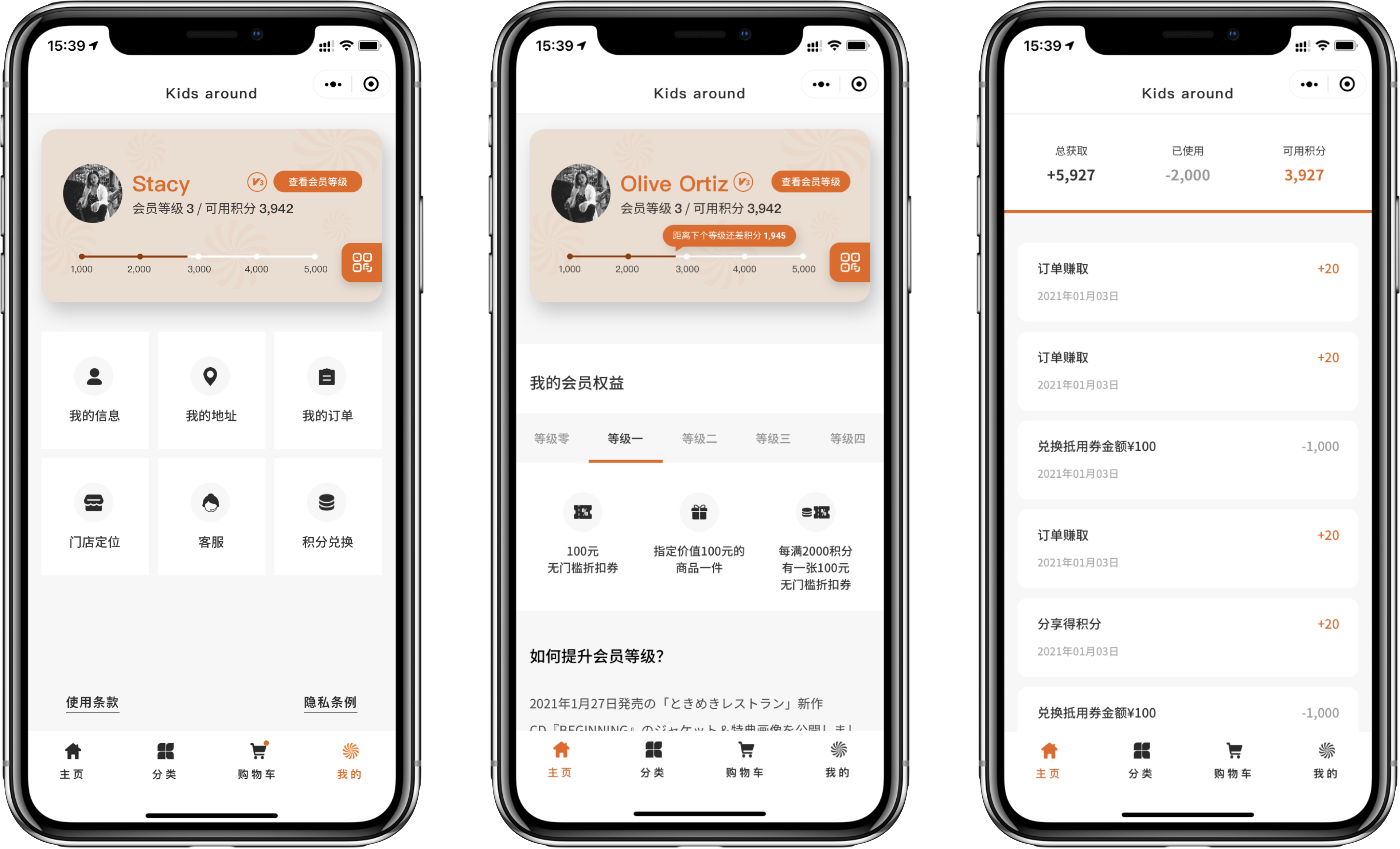 The user could also ask the shopkeeper to scan their QR code at the physical Kids Around boutique to record their purchases on the Mini Program as well. As a result, the MP allowed users to enjoy a seamless and extremely rewarding omnichannel experience from online to offline.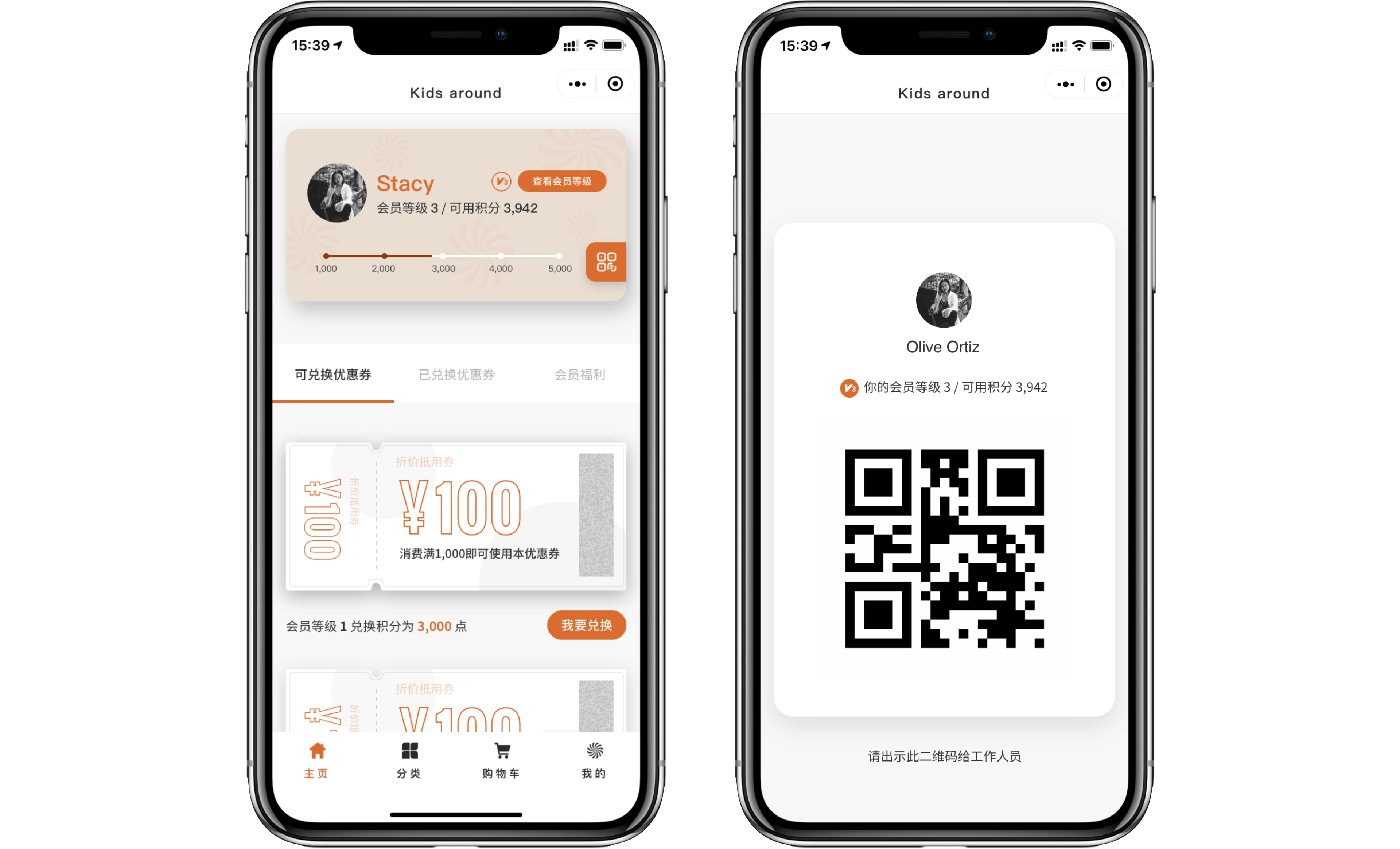 Technologies
To develop the Kids Around WeChat Mini Program, ITC leveraged Magento, also known as Adobe Commerce, as the backend framework. Overall, it is practically the only B2C e-Commerce platform that can handle enterprise-level development in China. Hence, Adobe Commerce Magento could appropriately promote the brand identity and develop a unique tailored user journey for each customer.
First, unlike other platforms which typically have e-Commerce functionality as just an optional add-on, Magento is specifically optimized for driving sales.
Thus, its UX segmentation capabilities enabled Kids Around to target users with personalized content based on their current shopping cart and buying history. It also allowed Kids Around to tailor on-site promotions and upsells. This way, the brand could show users ad content specifically curated for them.
Furthermore, Adobe Commerce Magento can enable businesses to customize their own security protocols and manage internal access with software such as PCI Data Security, CAPTCHA, and secondary passwords.
However, it's important to note, that this level of customization requires coding from scratch. Thus, it is important for business owners to hire an experienced team of developers fully versed and certified on Magento like ITC to create a quality bespoke platform like the Kids Around Mini Program.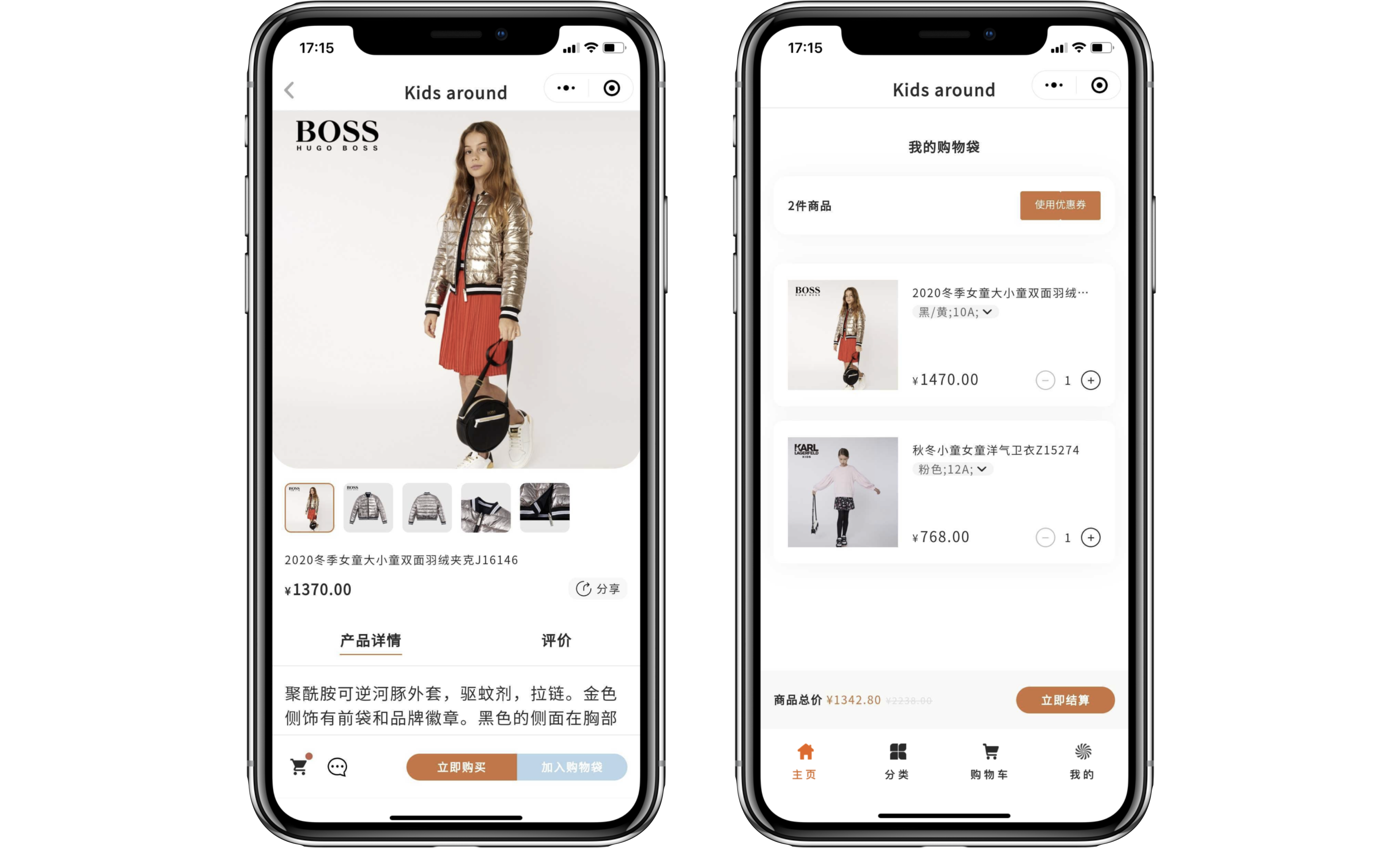 At the same time, it offered a one-page checkout option. Hence, users became less likely to exit the Kids Around Mini Program out of frustration before making a purchase. This resulted in a higher conversion rate for the brand.
And, this e-Commerce platform also has unparalleled inventory management capabilities and huge storage space. Therefore, Kids Around would not have difficulty upscaling its digital asset to accommodate its expansion in China going forward, while saving operating costs.
In terms of the loyalty program, although it shared the same frontend as the eCommerce function - the Mini Program Interface, its backend was supported by Laravel.
In addition, ITC made sure to integrate all relevant digital systems, including the connection with OMS and Tmall Partner (TP), into the WeChat ecosystem.
The result was a unique omnichannel solution that seamlessly powered every consumer's move online or offline.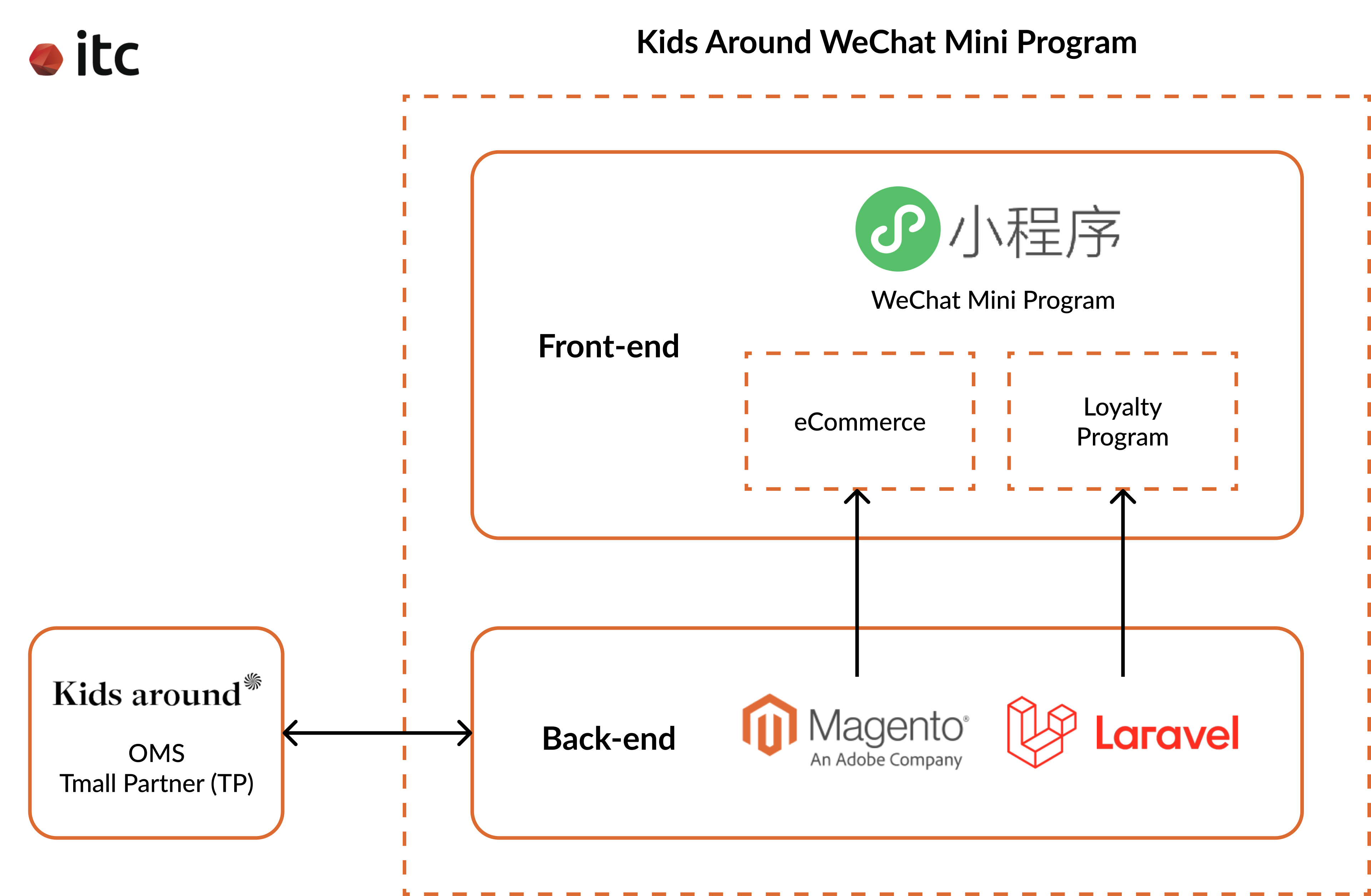 Results
Together with ITC's help, Kids Around successfully built a bespoke standalone WeChat Mini Program - an online touchpoint complementary to its physical store in Hong Kong.
The eCommerce platform offered a unique 2-in-1 shopping experience with segmentation, personalization, and a repeatedly reinforced loyalty program. As a result, the brand managed to create a social-purchase-loyalty WeChat loop to enhance its conversion rate and repurchase incentives.
And since it was a private platform, all of the essential data could be effectively collected to fuel Kids Around's future strategies.
Therefore, Kids Around managed to fulfill its ultimate vision - to offer a unique online buying experience for all its customers.