In this IT Consultis case study, you can learn about how we helped the luxury watch brand Carl F. Bucherer digitalize its assets into a sophisticated website available in 7 languages using React and Drupal as the CMS.
About The Client: Carl F. Bucherer
Carl F. Bucherer (CFB) is one of the oldest and most reputable luxury Swiss watch manufacturers.
Carl Friedrich Bucherer, the founder of the brand, was known for his unique business approach. And, in 1888, this gave birth to a longstanding watchmaking brand with outstanding authenticity, sophistication, and timelessness.
Today the brand still develops excellent watch models in its own workshops: more than 100 components are seamlessly combined in one masterpiece, creating a stunning example of world-class watchmaking.
And, to further boost its growth, the company is currently aggressively expanding into different markets including Asia, showing record-breaking sales.
Objectives
As part of its expansion, Carl F. Bucherer started to develop its website in Europe, where a local agency took over the deployment of its assets. In China, IT Consultis (ITC) was in charge of its implementation. Our main challenge then was to build a robust store locator.
However, during the evolution of the partnership with the Swiss watch brand, ITC took charge of the global project as well. This meant a growing level of responsibility and increased partnership.
It is also worth mentioning that it is crucial for luxury brands to find the most appropriate way to promote their online presence. And this is even more true for a brand as sophisticated as Carl F. Bucherer.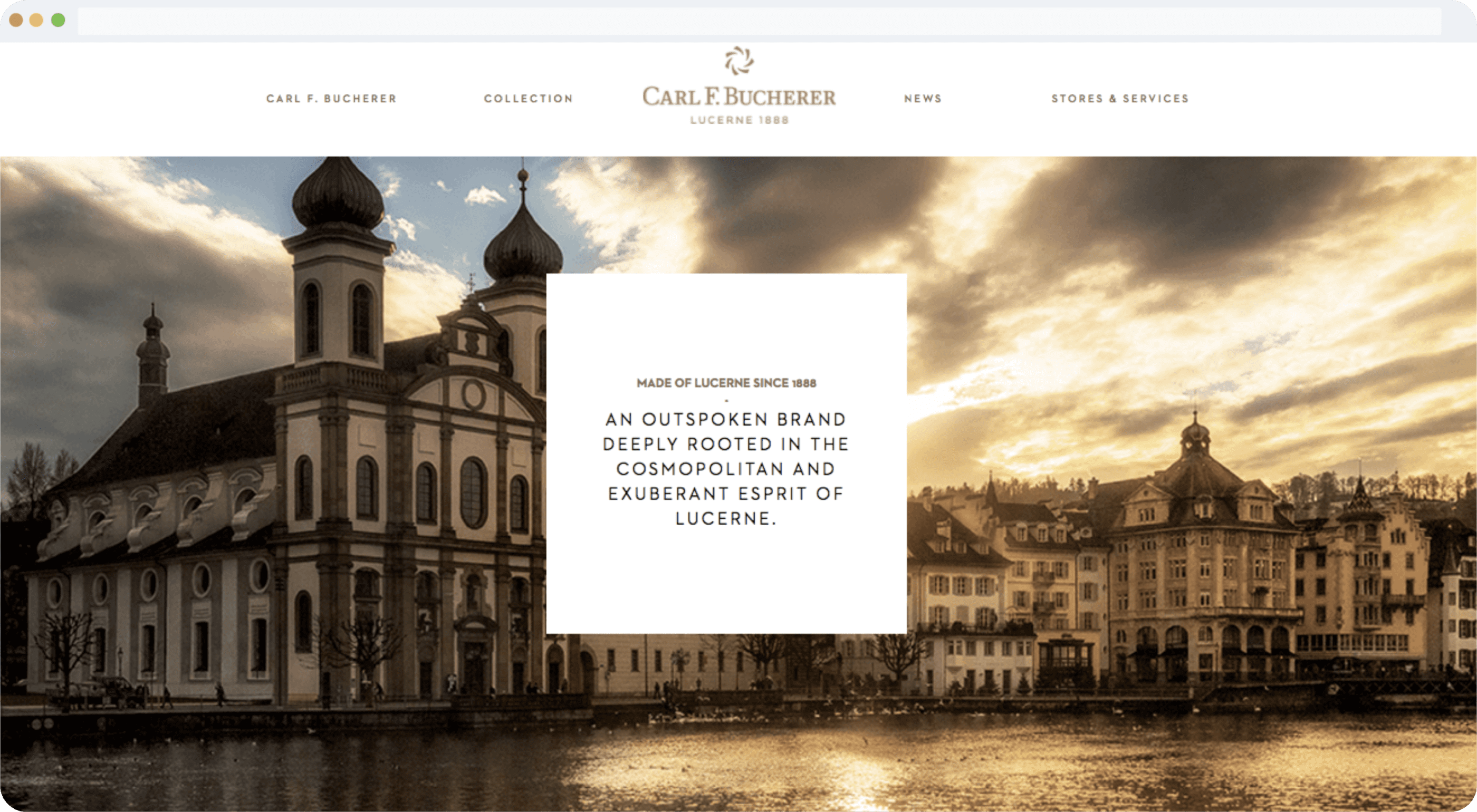 Together with the Digital Luxury Group team, it was necessary for ITC to be very detail-oriented in order to handle all the upcoming demands from CFB and aim for the best digital performance possible.
Our main objectives were:
Brand Elevation: Reflect the premium look of the luxury brand Carl F. Bucherer when going online
Drive-to-Stores Incentivization: Create a fast, seamless Store Locator to help users easily find the nearest physical store
Serving Global Clients: Build a responsive website for worldwide visitors available in 7 different languages
Solutions for Carl F. Bucherer
ITC needed to address multiple aspects and all of them needed careful planning and execution. The work led by both companies has dramatically improved the homepage UX, while the UI is in continuous improvement.
New Web Design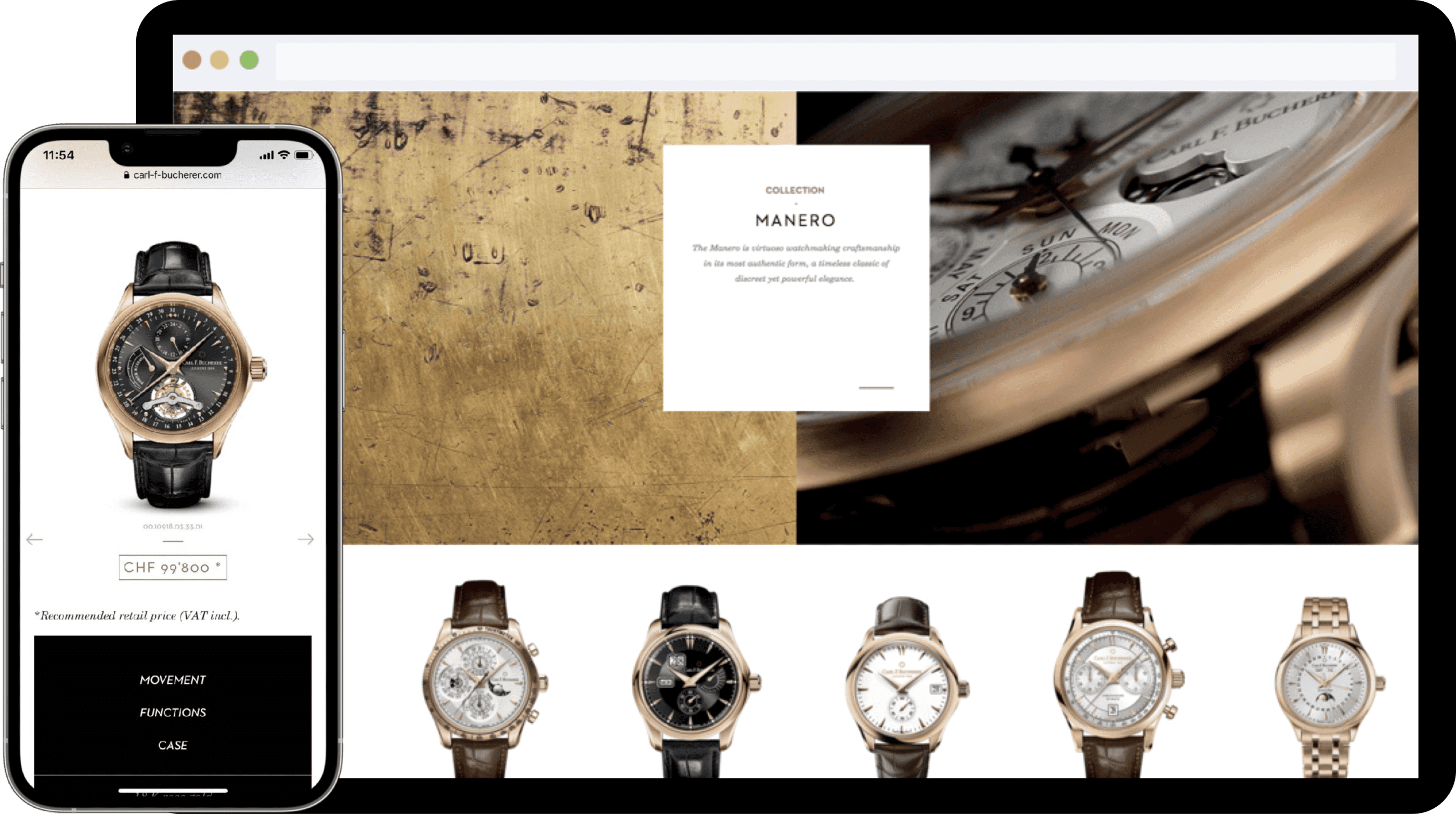 First, we revamped the website with 2 main colors - black and brown yellow. These beautifully crafted colors should reflect the sense of luxury that is associated with the brand identity and products of Carl F. Bucherer.
Multilingual Capability
Thanks to our rich experience in localizing online assets, the ITC development team was able to provide the most appropriate solution for Carl F. Bucherer.
We added not only Chinese but actually enabled 7 different languages in the frontend. And the best thing is that they could all be managed from the same backend. And despite the language differences, all pages fully reflected CFB's brand image with a top-quality user experience!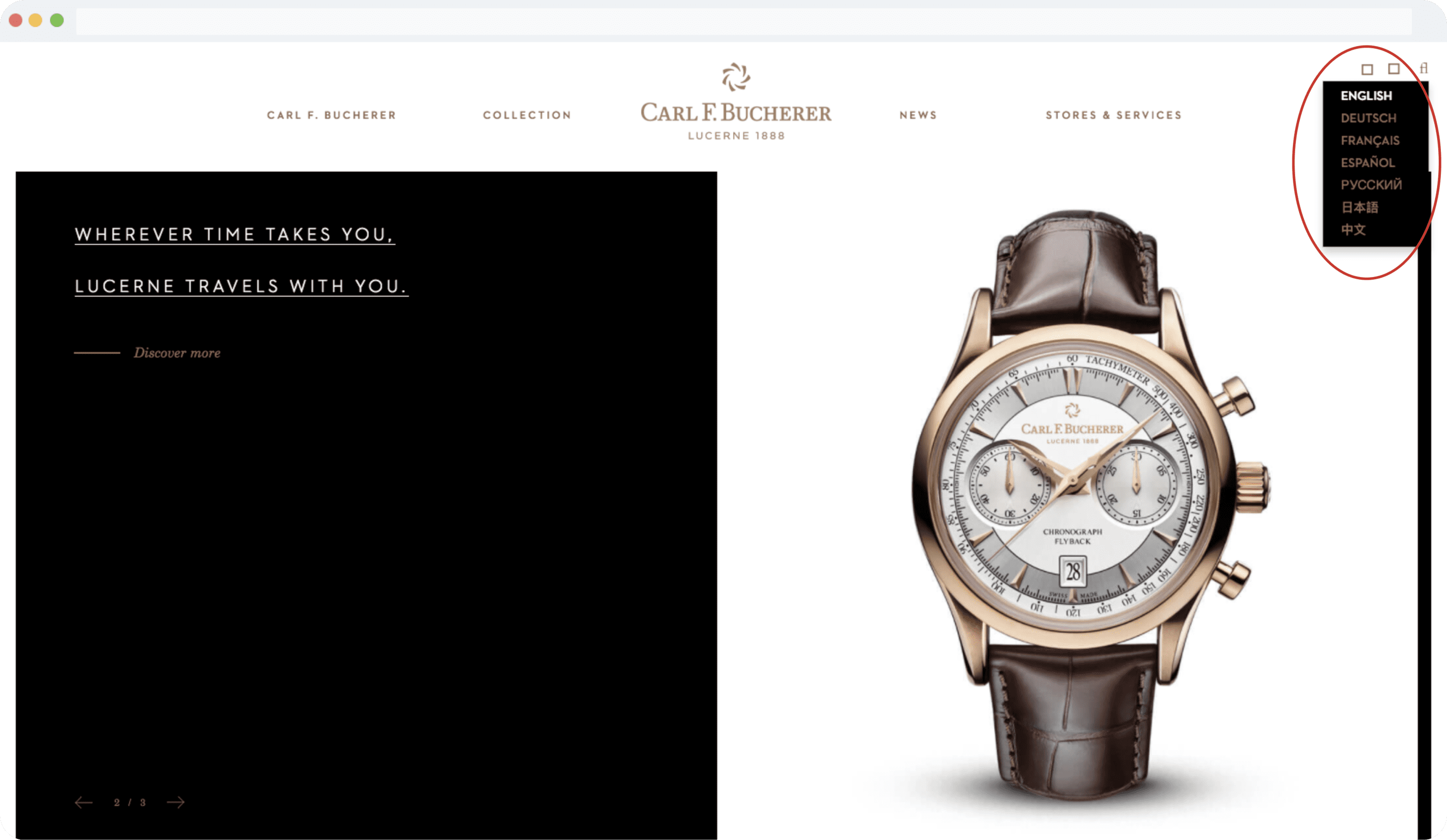 Store Locator
In addition, ITC also built an advanced yet user-friendly store locator for Carl F. Bucherer. And, thanks to its availability in 7 languages, geolocation, and integration with Leaflet map technology, this feature effectively helped customers find the nearest CFB stores in nearly 50 countries!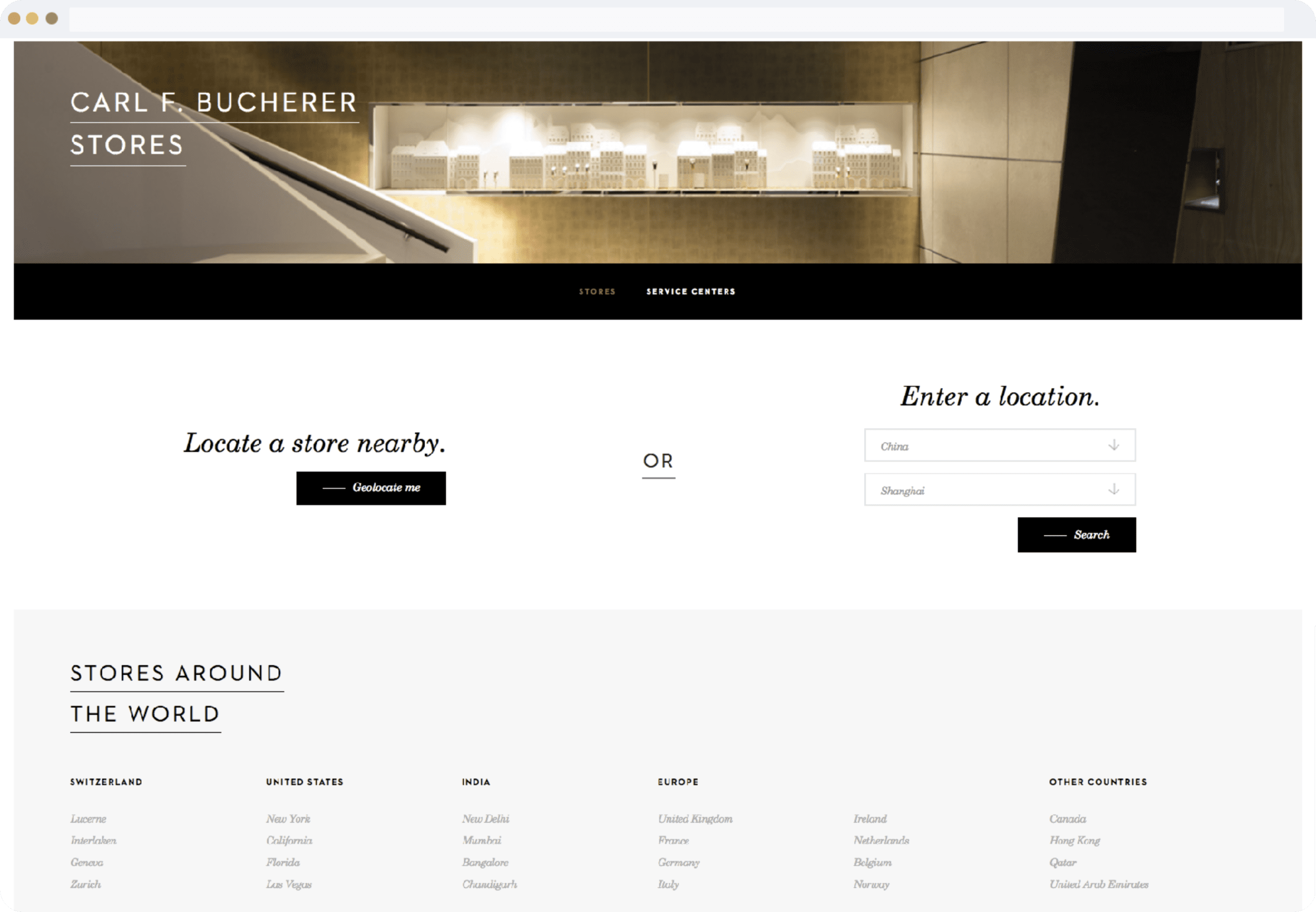 Our senior Drupal developer Yves Derkac also noted that:
"This store locator is displayed on 2 different servers. As such, it is mostly working through additional custom services, like route generating system, multi-language store importer, ITC service loader for dynamic services, and domain switcher."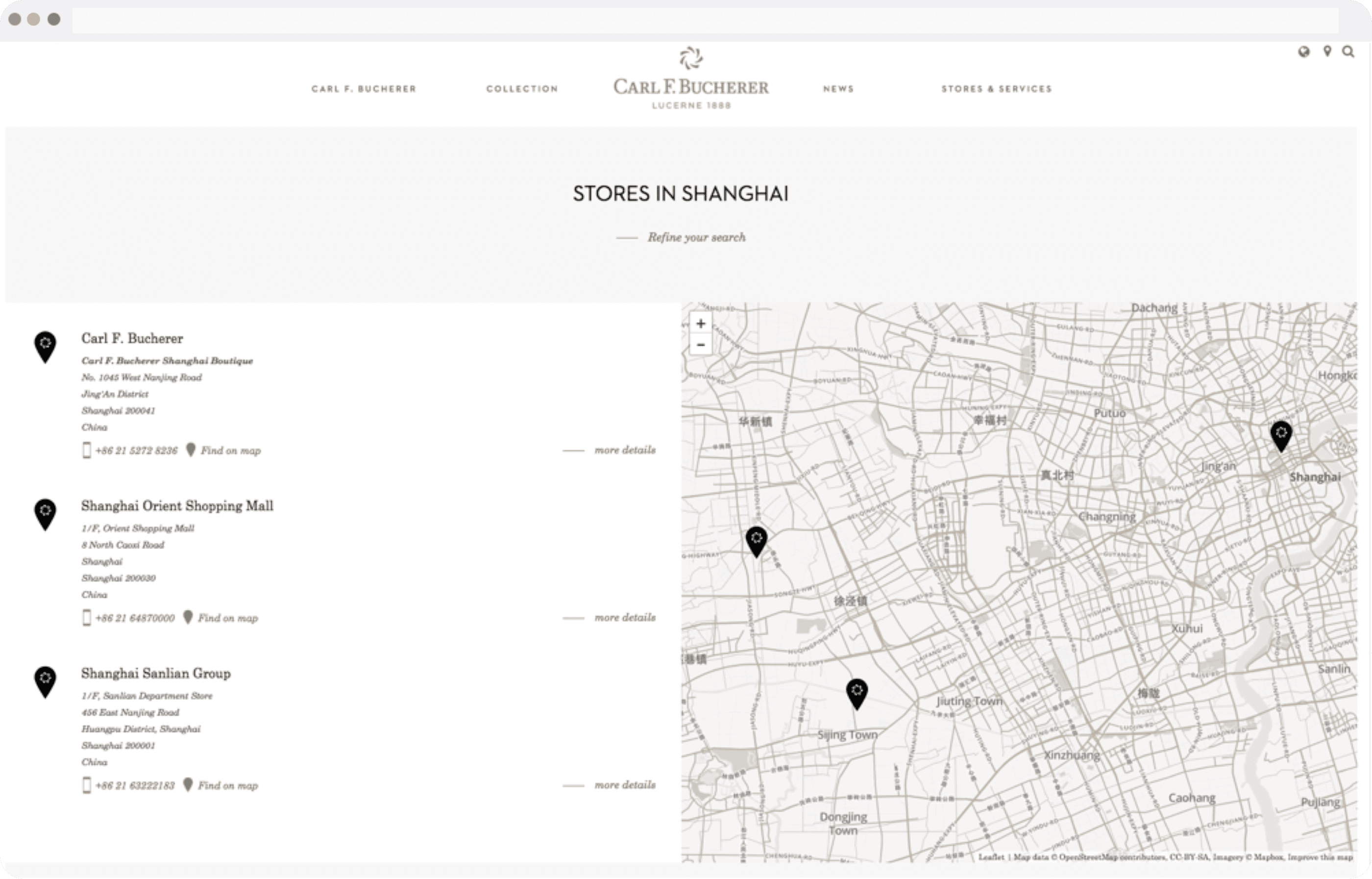 Technologies
In the technical aspect, our development team helped Carl F. Bucherer build its responsive website with React for the frontend and Drupal for the backend.
And, in order to ensure the fastest performance possible both outside and inside the Great Firewall of China, ITC decided to use the Varnish accelerator, which is specifically designed for content-heavy dynamic websites.
Moreover, we utilized Tinypng to optimally compress the images on the website without losing quality. This has empowered the website with dazzling loading speed right from the start!
Our ITC team also recommended that Carl F. Bucherer use the automatic push to production from the pre-production environment to significantly reduce human errors in content management.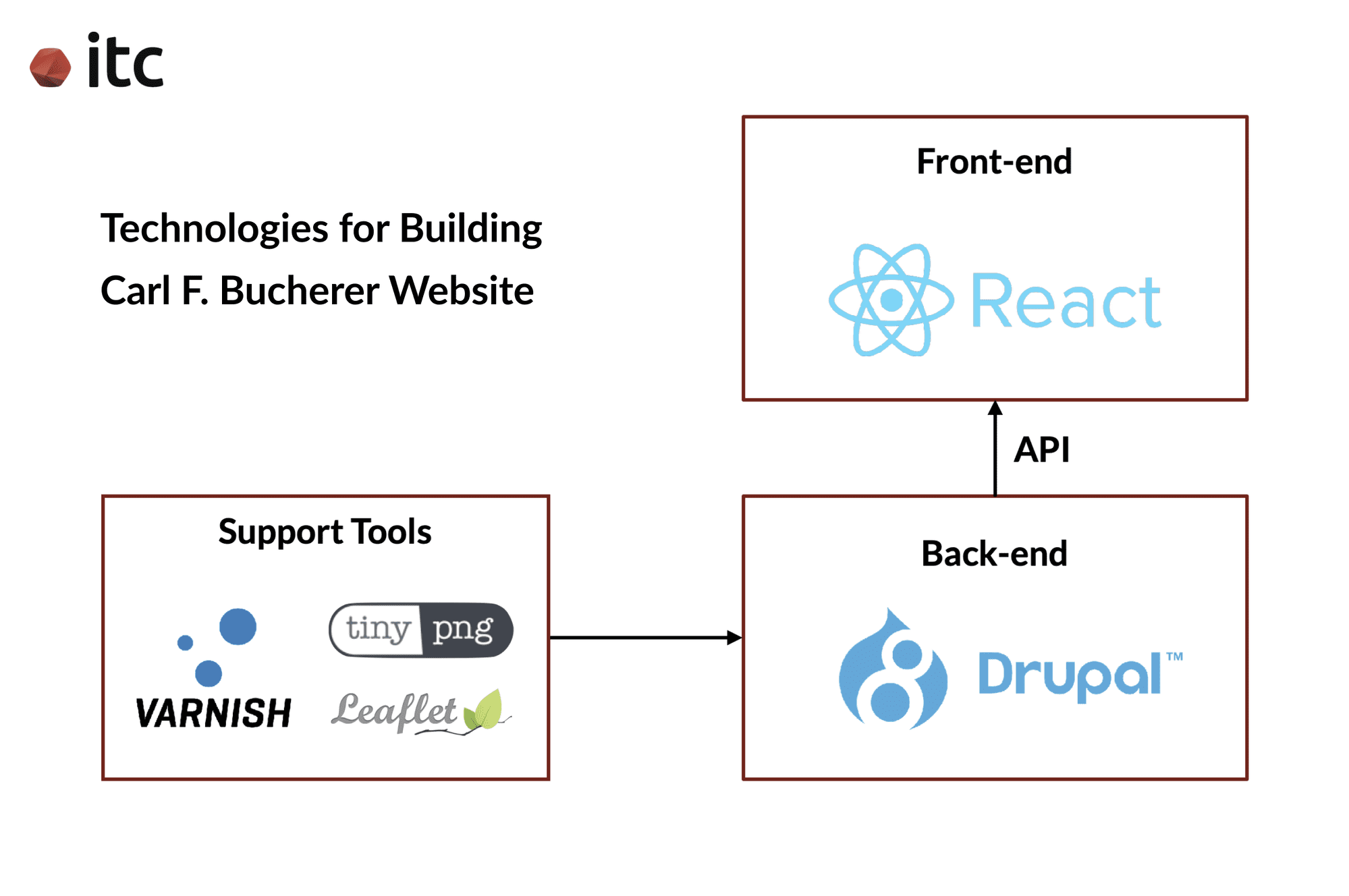 Furthermore, Yves Derkac, our senior Drupal developer elaborated that:
"The Chinese version of this website is, in fact, accessible via two different URLs: the .com.cn for anonymous (non-logged-in) users redirecting to the Chinese server, while the .com/zh-hans is specifically for admins, so the content management can be done through the French server.
Furthermore, we also set up the Inbound and Outbound processors to rewrite the links generated on the HTML page. This way, both anonymous and authorized (logged-in) users can remain on the right server/domain, removing the need for an extra layer of content management.
This is a fantastic feature to grant speed, accuracy, and a great user experience!"
Search Engine Optimization
In addition, ITC also conducted extensive optimization to improve the Carl F. Bucherer website's SEO parameters for Google Search for the rest of the world and Bing for China.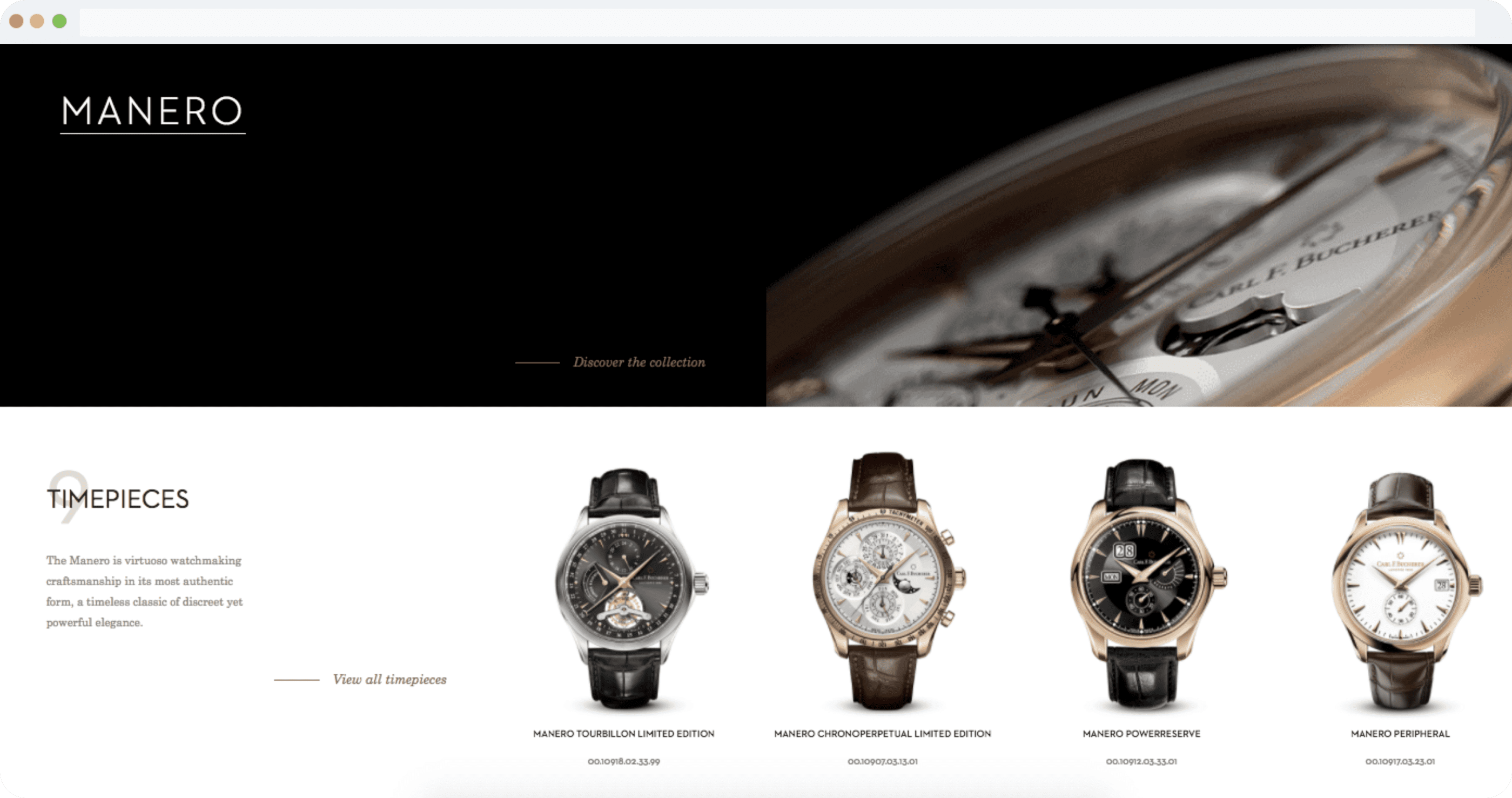 Regarding SEO, Yves commented that:
"In order to really optimize the website, the development team used custom events and event subscribers to override the dynamically generated route.
This helped us avoid interfering with the initial generation process, as well as custom tags, meta tags, and outputted HTML through the HTML Response Attachment Processor."
And, for future developments, the ITC team is constantly striving to remove as many hooks as possible, so that they can always implement new Drupal releases.
Results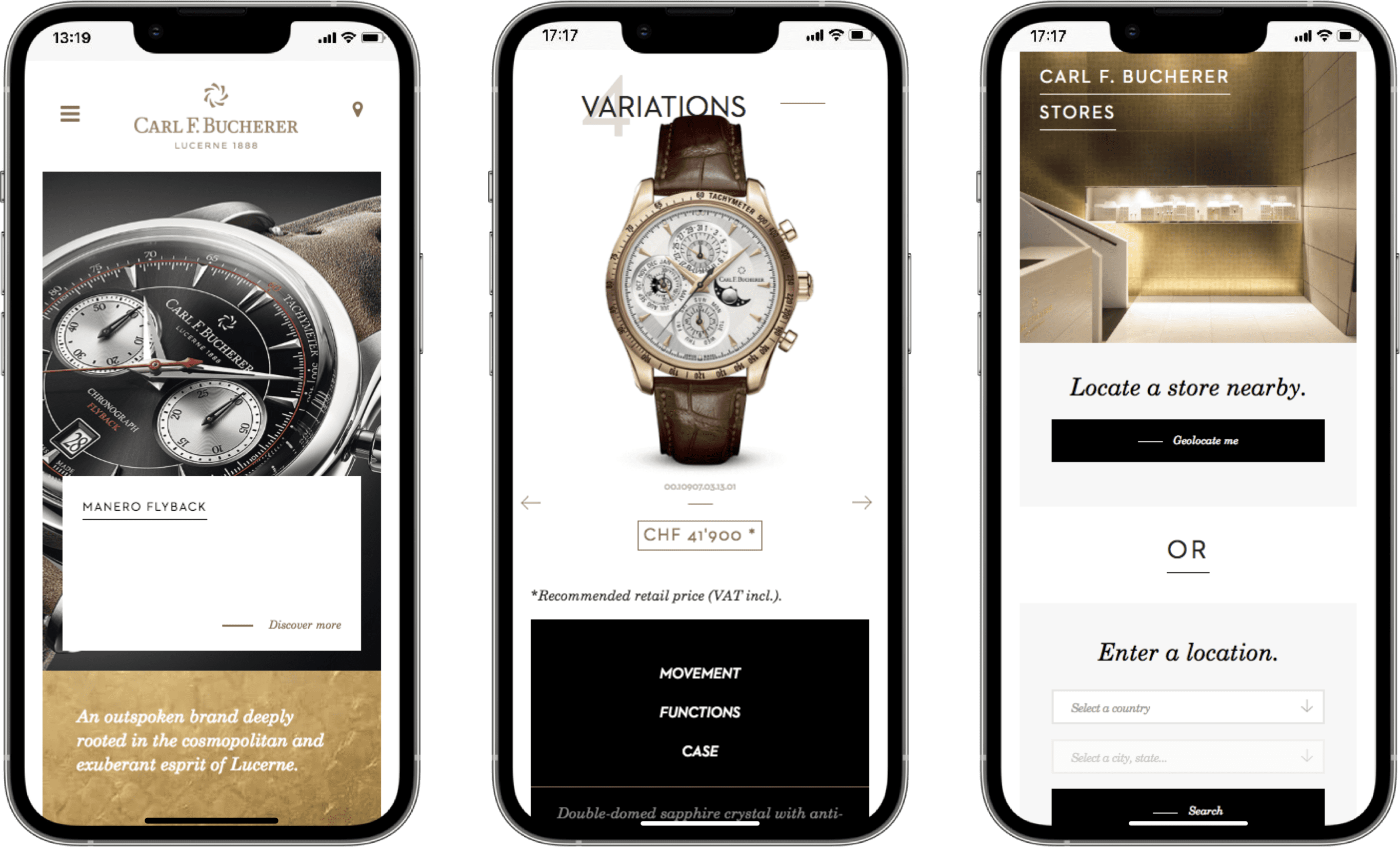 When bringing their assets online, our aim was to reflect and preserve all the main traits of Carl F. Bucherer. This includes its sense of high class, state-of-the-art craftsmanship, as well as reliability. The results were:
A stunning website fully delivering CFB's values and brand image
A fantastic user experience, high loading speed, and enhanced SEO
A user-friendly store locator available in 7 languages
Thanks to our ongoing partnership, ITC is constantly making improvements to the website, ensuring the website is always a step ahead in the digital arena. Being a partner of such a famed brand is truly an honor. We are looking forward to enhancing and sustaining the brand's online assets for the years to come.