In this article, ITC will discuss 5 tips for starting an eCommerce website to help brands expand their online presence, especially in the China market.
As the saying goes, great things start from humble beginnings. That's especially true for the big, established websites of today.
Nowadays, businesses also build an online presence as a complement to their physical stores or even as their one and only point of sales to better compete for attention. And you should too.
Here is why and how to start an eCommerce website:
Why eCommerce Website is Important
Everyone is going mobile, and more and more people are preferring online shopping. According to Statista, as of August 2021, there are 6 million people shopping online every minute! In addition, over 65% of Internet users are expected to have bought products online by 2021.
In China, eCommerce has also witnessed tremendous growth over the last decade. The number of online shoppers here has increased nearly 14 times, from below 34 million in 2006 to over 466 million users in 2016. And it is expected that, by 2022, nearly 59% of its online population will have joined the eCommerce space.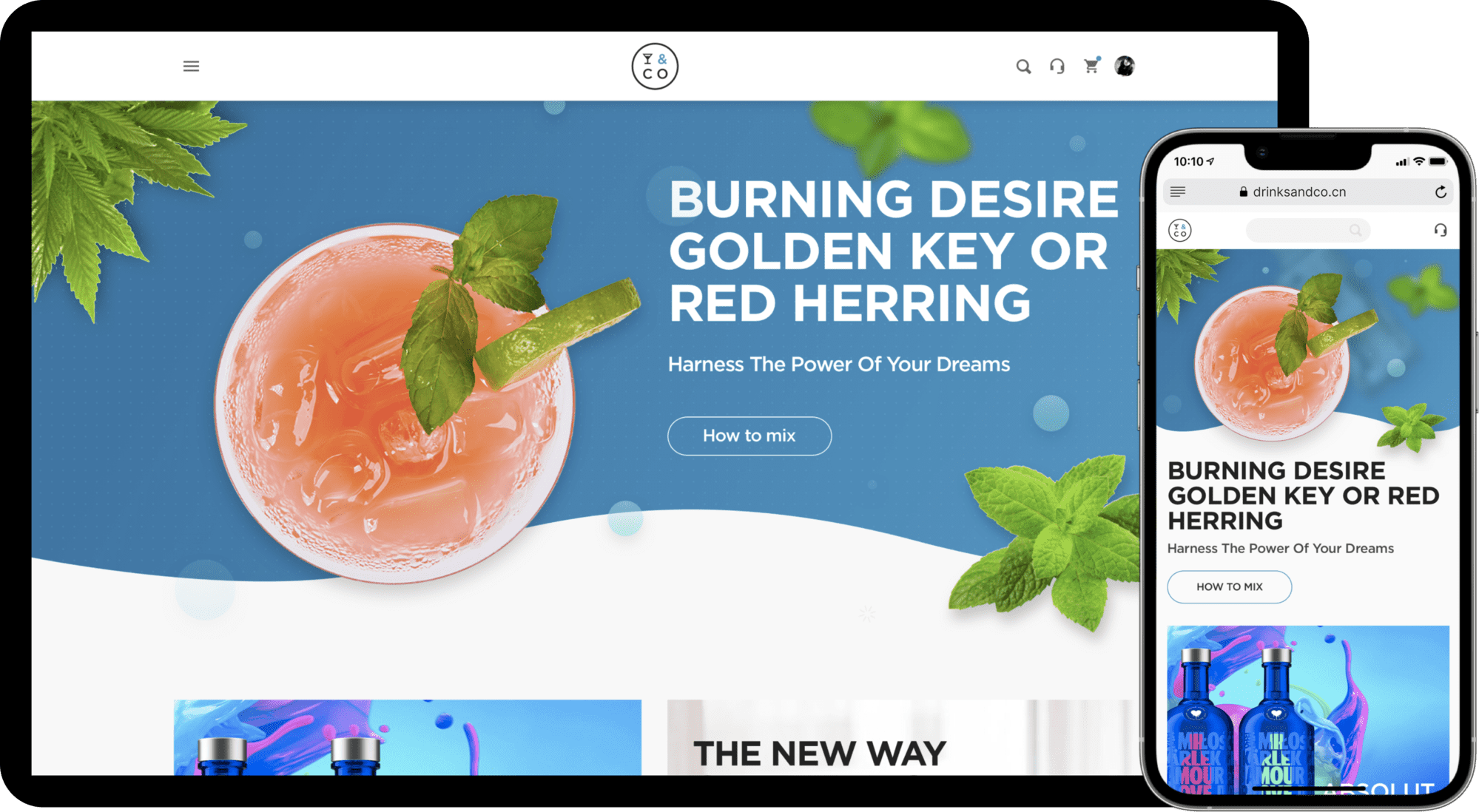 This further showcases why brands should move online to meet the increasing demand and more effectively reach their target markets. Because chances are, more people will likely discover your business through the Web than in a shopping mall.
Furthermore, if your brand delivers on its promises, your customers will love you enough to spread the news to others. And it all happens with just a click of the mouse or a tap on the screen!
Below is a list of 7 reasons why having an E-Commerce website can be an invaluable asset to your business, especially for SMEs:
Increased reach to capture customers' attention
Open for longer hours (24/7, Chatbots)
Lower initial and maintenance costs compared to brick-and-mortar stores
Easily collect data for future marketing moves
Target customers more effectively with personalized recommendations using AI
Flexible management from anywhere
Ease in expansion
What to Know Before Starting an eCommerce Business
Here are 5 tips to remember when starting an e-commerce website:
1. Research Your Niche
First things first, do your research. Just like you would when opening a physical store, scout the surrounding market, including your:
Discover who your target market is (Demographics), what they are like (Psychographics), and what they do (Behavioral). From here, you can create a typical Buyer Profile and plan ways to best approach them and meet their needs.
Essentially, you need to determine how that is relevant to the products/services that you intend to sell to find your niche. Then, make sure that your offerings can cater to them well by bringing positive gains and relieving negative pain points.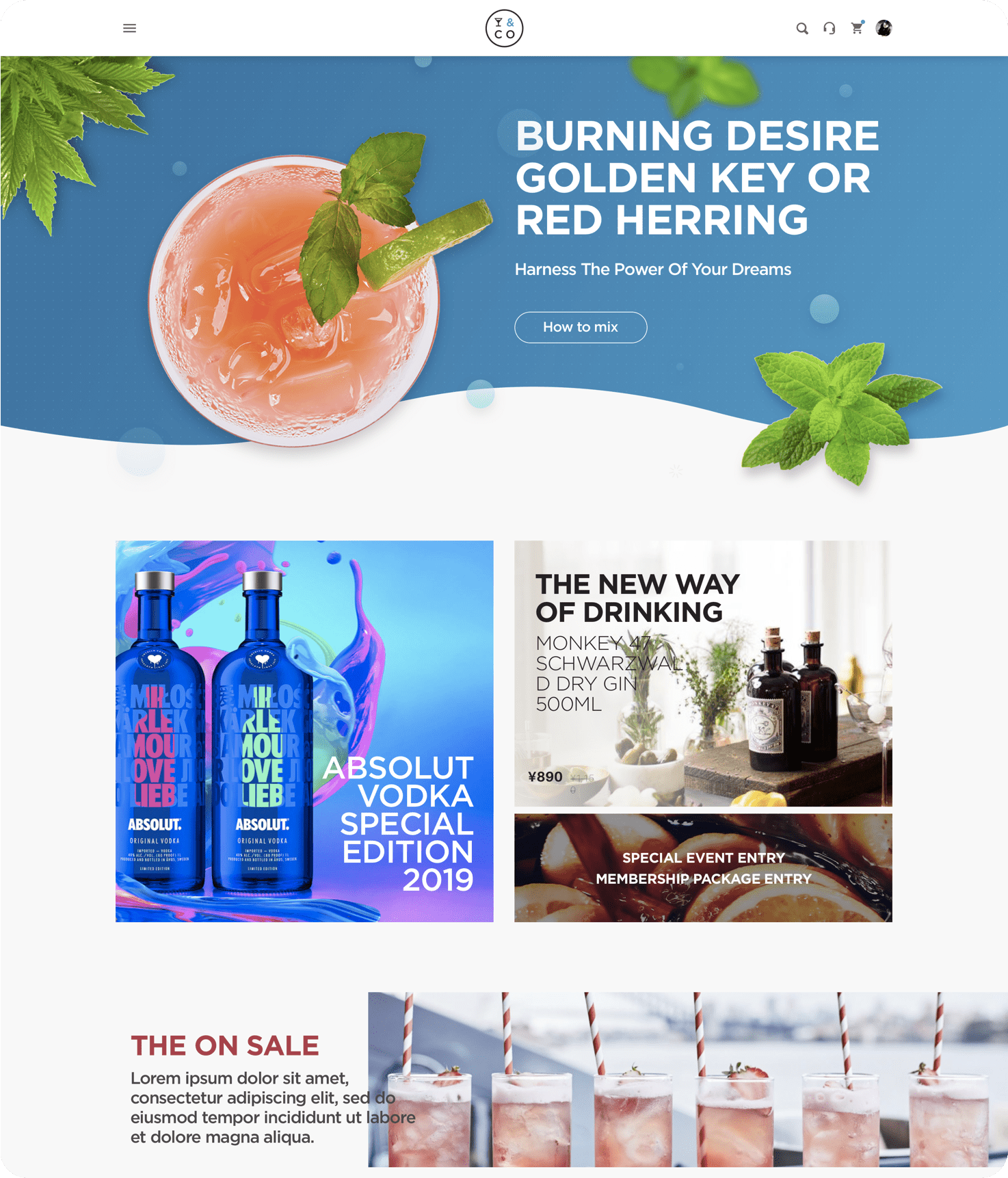 In the wise words of Sun Tzu in The Art of War:
"If you know the enemy and know yourself, you need not fear the result of a hundred battles."
This can be applied to the business world as well. Be it offline or online, the competition is fierce, especially in more saturated niches. Thus, you need to be innovative and bring a unique selling point to the table to stand out from the crowd.
But first, study your competitors. These are brands that sell similar products/services in the same space and fulfill similar needs. You can learn from what they are doing well and strive to excel at what they are not.
And keep in mind that, since there are fewer borders (geographical limits) online, your competition in the eCommerce space is likely bigger compared to the physical space. Therefore, innovation and creativity matter more than ever before.
Think of all the factors that can affect your business operations, from day-to-day matters like material sources, resource costs, resource allocation, product shipments, and packaging to the bigger picture such as local regulations.
They can impact your pricing strategies, your service quality, and, ultimately, your e-Commerce brand image in the mind of consumers, which is already generally less trustworthy than a brick-and-mortar store.
2. Create a Business Plan
After you have done your homework, your next step to successfully set up an e-Commerce website is to create a business plan. Start by asking yourself these essential questions so you can strategize future actions.
How are your products/services different and better than what your rivals are currently offering?
Who is your Target Market?
How can you address their wants and needs?
What is your Business Model?
Will you be focusing on delivering quality or cheaper pricing? Which products will give you the greatest profit margin?
What is your Business's DNA?
Because that is where it all starts. It influences the company's values, goals, mindset, and strategies. It affects the way you run things and the way you deal with customers and your employees.
For example, the Drinks&Co website ITC developed for Pernod Ricard allows users to discover events hosted by the brand. This move promotes human connection and conviviality, which is its core value.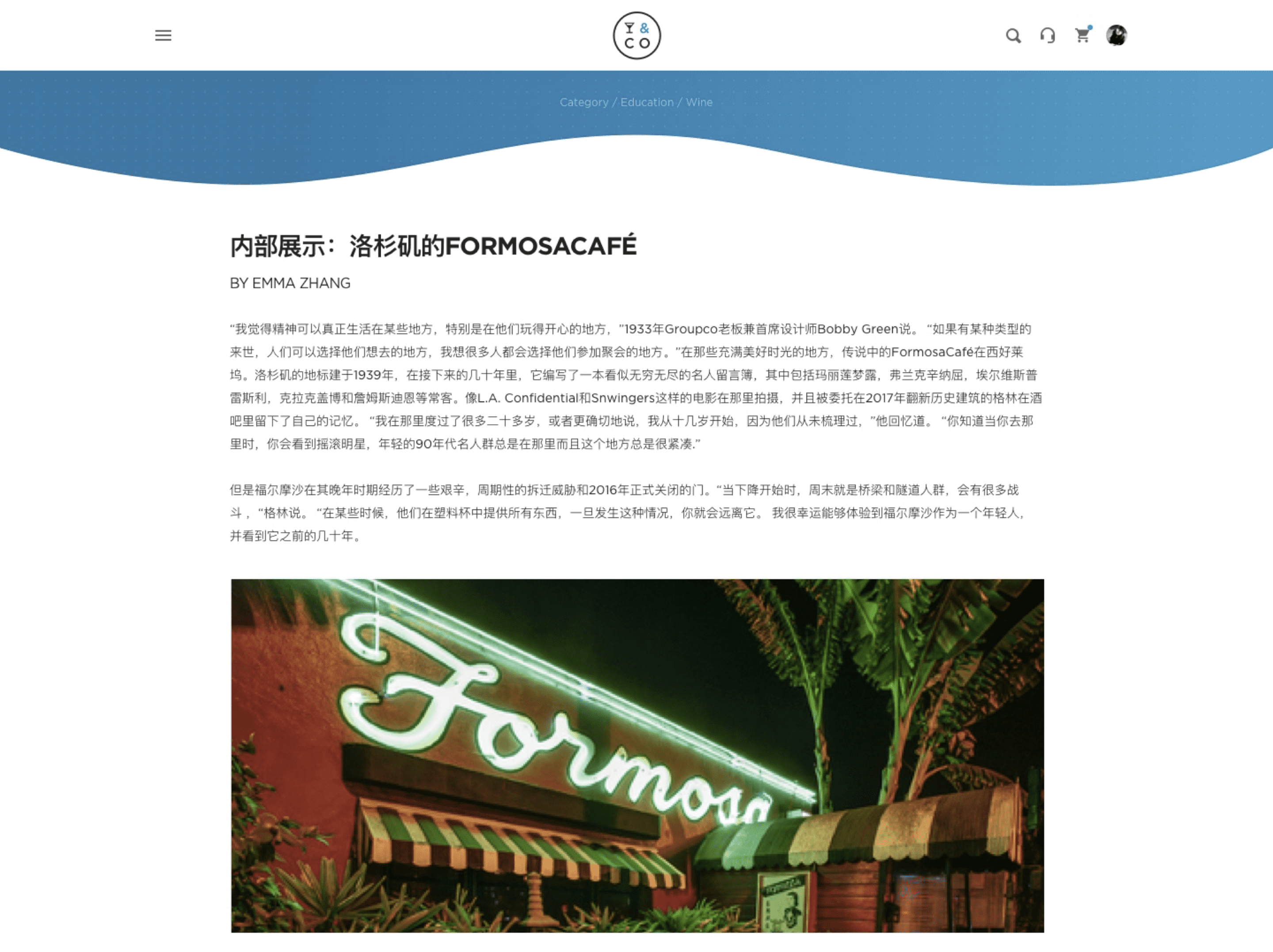 What are your macro and micro goals?
As an e-Commerce business, your ultimate macro goal should be having transactions take place on your e-Commerce website.
However, the road to conversion is usually a lot longer than just adding items to the cart and making the final payments. Along the way, you also need to plan to achieve micro goals like:
Navigating your product lists
Viewing products
Checking the images and videos
Searching for a product
Reading reviews
Adding to their wishlist
Creating an account
Asking the above questions will ultimately affect any design direction you decide to take as well as what functionalities you will need to implement on the website to make your vision happen.
3. Be Prepared for the Technical Details
Setting up an online shop can be a daunting task if you have little knowledge about technical details. Find a mentor who can advise you on these matters, ask around, and do your research - only when you are fully informed can you weigh all of the options.
Choose the Right e-Commerce Platform
If you are starting an e-Commerce website alone with little technical knowledge, you can opt for Open Source software. Its license is free and usually has a large community of developers working on it, so you can benefit from the plethora of information available online!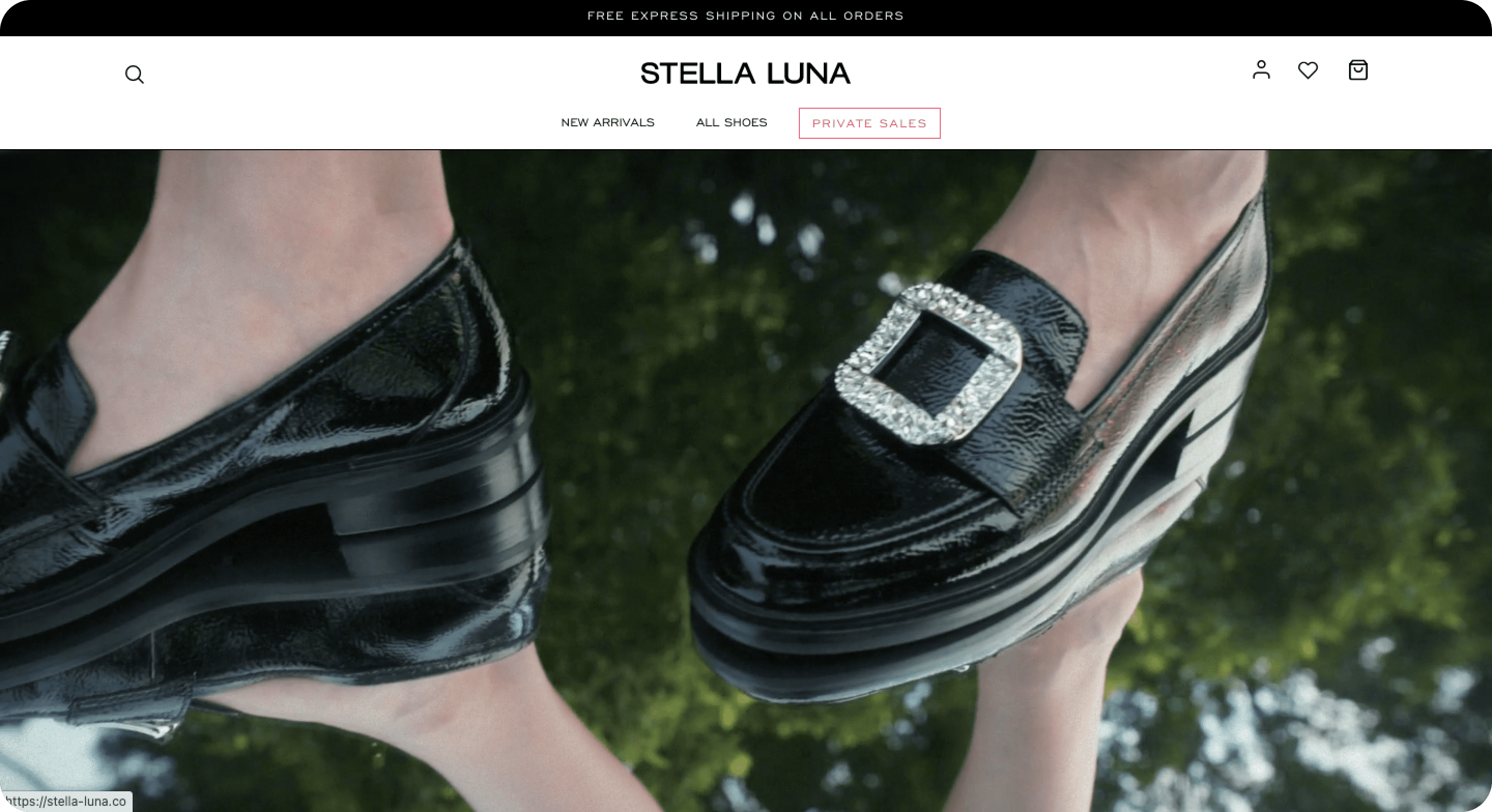 Our favorite is Magento, but there are other good options out there such as WooCommerce for WordPress and Drupal Commerce as well. ITC has used Magento as the backend solution for multiple projects, including Pernod Ricard and Stella Luna.
Make sure to learn the pros and cons of each platform, including their pricing, store design choices, app and SEO support, scalability, and customization to find the perfect solution for you.
Choose the Right Domain Name
Yes, most of the great ones are probably taken already. However, there are always new ideas to explore as the eCommerce landscape is ever-changing. You can also get some ideas from domain name generating tools to get the creative juices flowing!
Generally, aside from ensuring that the domain name matches your product/service and values, try to come up with one that is unique enough to be brandable, memorable (usually short), and easy to spell.
Finally, look up to check whether it has been trademarked. And in the age of the Internet when anyone can open an online business, make sure to look around on search engines and social media as well to see if it has been used before.
Decide on a Web Hosting Plan
You can go the DIY route by buying your own server or having your eCommerce platform take care of it. Just remember the faster and more dedicated your server is, the faster your website loads, and the better the user experience is.
But that does not mean that you should go the expensive route always. Varnish cache or FPC (Full Page Cache) are here to release some of the load on your server, which decreases your costs big time!
If you are targeting the Chinese market, we highly recommend hosting your website in China to enjoy a significantly faster loading speed and better secure your compliance with the Personal Information Protection Law (PIPL).
For the best options, consider Aliyun, Tencent Cloud, and Azure, which are the top 3 companies for hosting in China.
Privacy Policies and Terms and Conditions
What is your policy on returns and exchanges? What kind of customer data do you collect from the users and how will you process them? Do the customers have your contact details to reach out to when needed? What should the users be aware of when visiting your site? etc.
All of these should be transparently covered in your easy-to-find Privacy Policies and Terms and Conditions section on the website. This is not only to ensure your compliance with the local data privacy laws (e.g. China PIPL) but also to protect your own rights to avoid abuse and litigation.
Check Country-Specific Regulations
When establishing an e-Commerce store, know that different countries have different requirements and regulations you need to be aware of before making the investment. For example, in China, you need to have an ICP license to host your online store on the Mainland.
If you have any trouble with starting an eCommerce website in China, send IT Consultis a message and we will be there to support you!
4. Get Good People on Your Side
Gather a pool of talented, passionate people who will help you set up, grow, and maintain your online shop. The list includes:
UX/UI designers
Developers
DevOps
Graphic artists
Webmasters
Copywriters
SEO specialists
Customer service reps
You will also be dealing with 3rd party suppliers, technicians, and many others.
Whether you share the same office with them or are simply outsourcing, it is always a good idea to nurture your relationship with all of your business partners for the best output.
And, most importantly, it is best to have someone that can help you with the initial business plan and set your business on the right track, be it your mentor, investor, shareholder, or co-founder.
5. Be Future-Proof
Companies come and go, but the most flexible ones adapt and strive in an unpredictable online atmosphere.
Making your e-Commerce site future-proof is more than just the technical details, such as a responsive design. It is also about catering to the ever-changing tastes and needs of your customer base.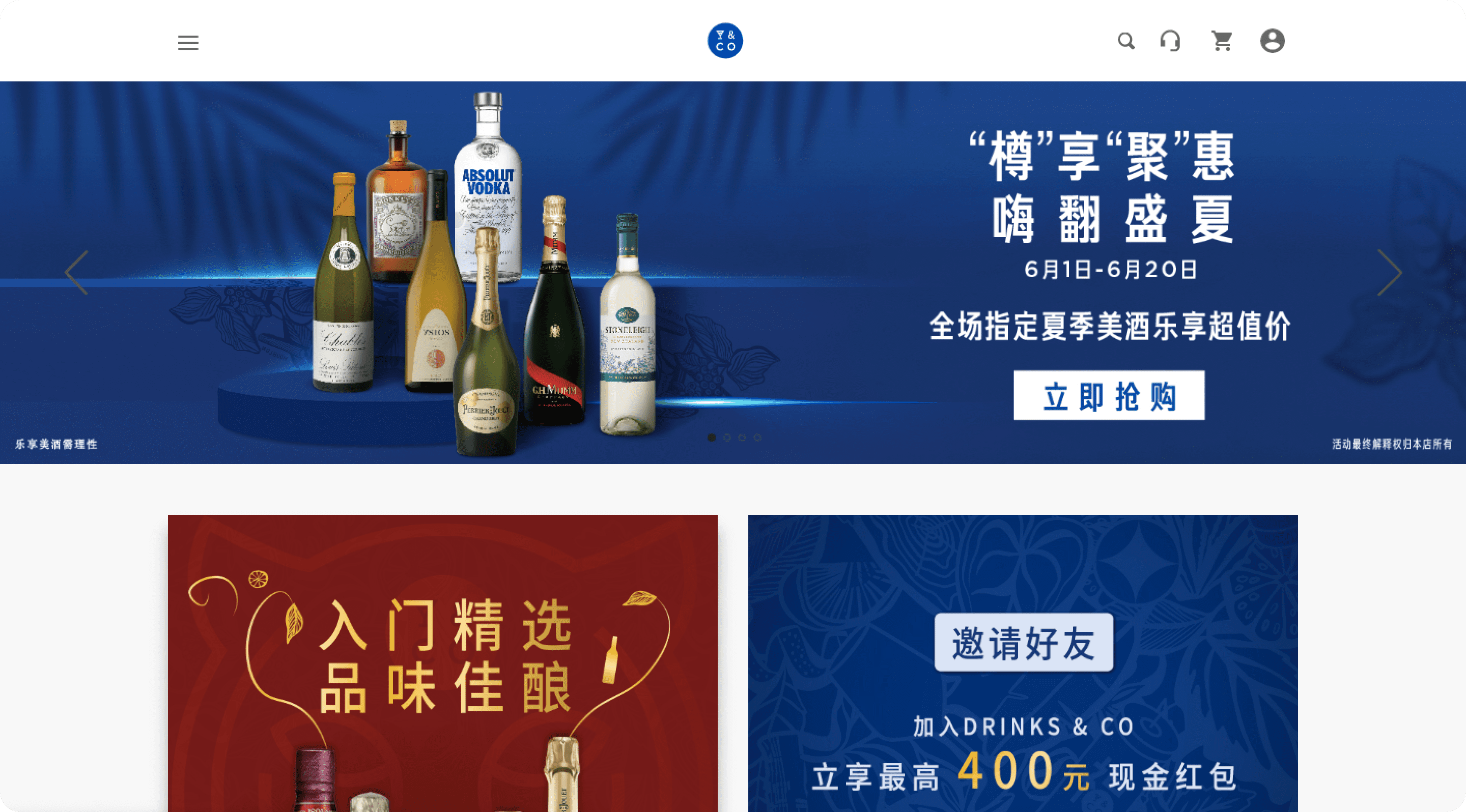 Research those tastes and needs, anticipate trends, and offer something new so you are always ahead of the curve.
And do not forget to double-check your margins and costs of promoting your actions through SEO, SEM, and SMM. This will help you with visibility and positioning and strategy sustainability.
Once you start, make sure to collect data via Analytics tools and track your progress to make necessary changes for better results.
To Wrap Up
Overall, starting an e-Commerce website requires a clear objective plan and the necessary knowledge and resources to effectively optimize it for your target customers.
Thus, if you are looking for a team of seasoned developers, designers, and consultants to bring your e-Commerce website to life, our digital transformation consultancy IT Consultis has over 10 years of experience in China and Asia markets and we are just 1 message away!
FAQs
How Much does it Cost to Build an eCommerce Website?
Depending on your needs, the cost to build an eCommerce website can range from as little as $2,000 to over $100,000 and much more.
Can You Make an eCommerce Website for Free?
Yes, there are eCommerce website builders out there that are free to access, use, and modify, such as Shopify, Squarespace, and WooCommerce.
Our favorite is Magento Open Source which can be a powerful tool if you have the technical knowledge to add more powerful features and functionalities! And if your market is in China, this is the best eCommerce platform that you can access.
Is it Hard to Make an eCommerce Website?
The answer depends on how much effort you are willing to put into it. There are now themes, tools, and tons of information you can make use of to make the process easier.
Nevertheless, opening your own online store still requires a lot of time, dedication, determination, and willpower. Thus, get as much help and advice, as you can, to make the ride as smooth as possible.
How Long does it take to Build an eCommerce Website?
Depending on how complex your eCommerce website is, it can take from 1 month to 6 - 9 months to get it up and running.