In this IT Consultis case study, we will explain how we revamped the NACON website to successfully bridge its localization in Chinese and Asian markets.
About The Client: NACON
Launched in 2014, NACON is a young and innovative brand under Bigben Interactive (a branch of the Bigben Group). It specializes in designing and producing gaming accessories, smartphones, tablets, and audio accessories.
The product lines of NACON are very diverse, ranging from controllers, RIG, keyboards, mice, audio, and gaming chairs to other accessories.
Today, the brand continues to develop new products to the highest standard. It ensures that all users, professionals and amateurs alike, can find something suitable to leverage their gaming skills.
In Europe, the brand's products are distributed by Bigben Interactive, a leader in gaming accessories. This has helped NACON achieve fantastic results in this market only after a short time. The brand has made its presence in Europe, Oceania, and South Africa, and soon spread to the whole world.
And, in 2019, IT Consultis stepped in when NACON was planning its further penetration into the Asian market.
Objectives
After gaining success in many markets, NACON determined that its next step was to expand into Asia, especially to promote its then-latest product - the Daija Arcade Stick and Revolution Pro Controller 2.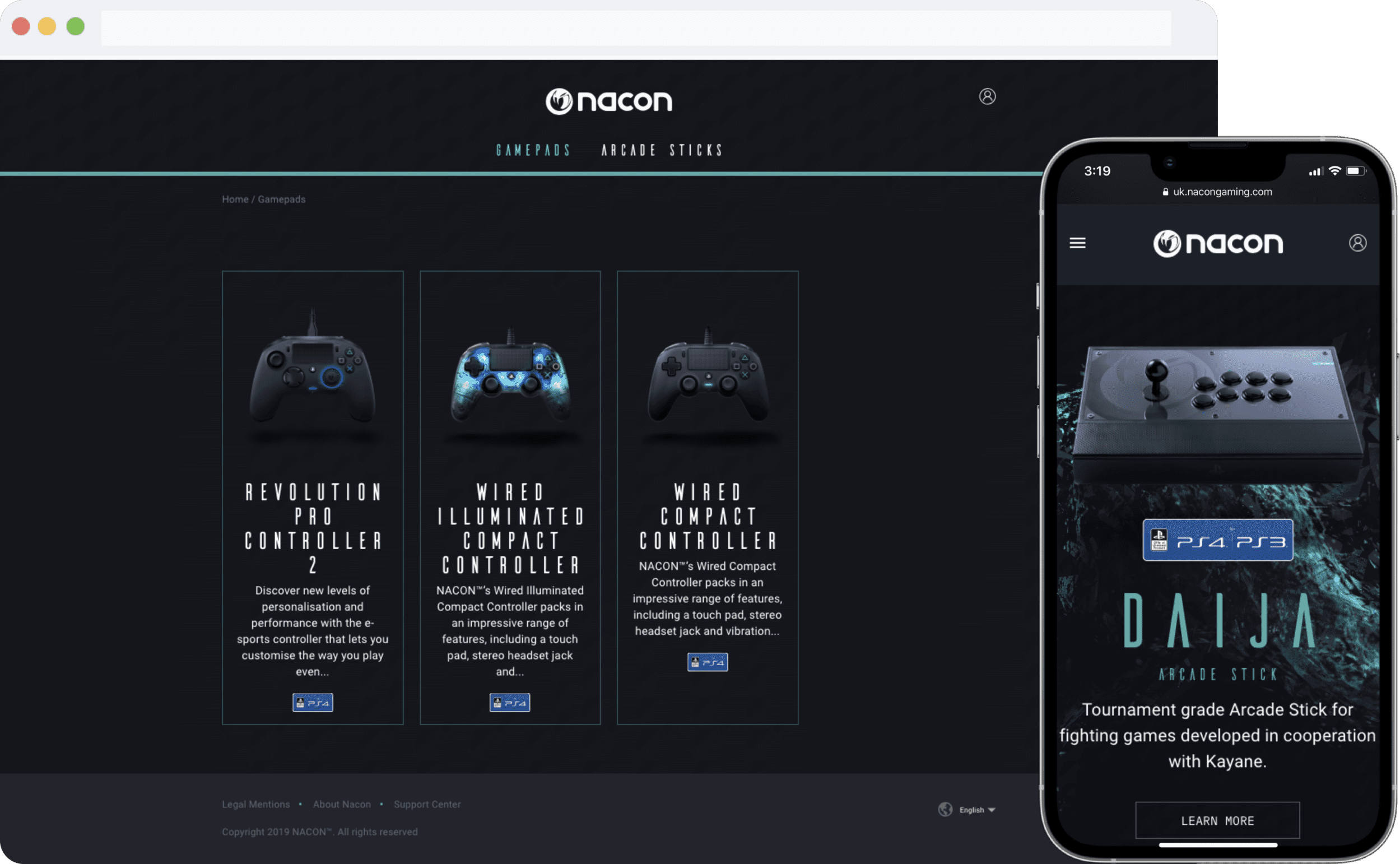 Thus, the brand's main objectives were:
Revamp the Asian website design so that it reflects NACON's energetic visual identity, mission, and core values while matching local expectations
Implement targeted product promotions with a specialized understanding of the consumers and an optimal loading speed
In addition, everything needed to be ready in just 1 month. Thus, it was quite a challenge.
Solutions for NACON
Speed Optimization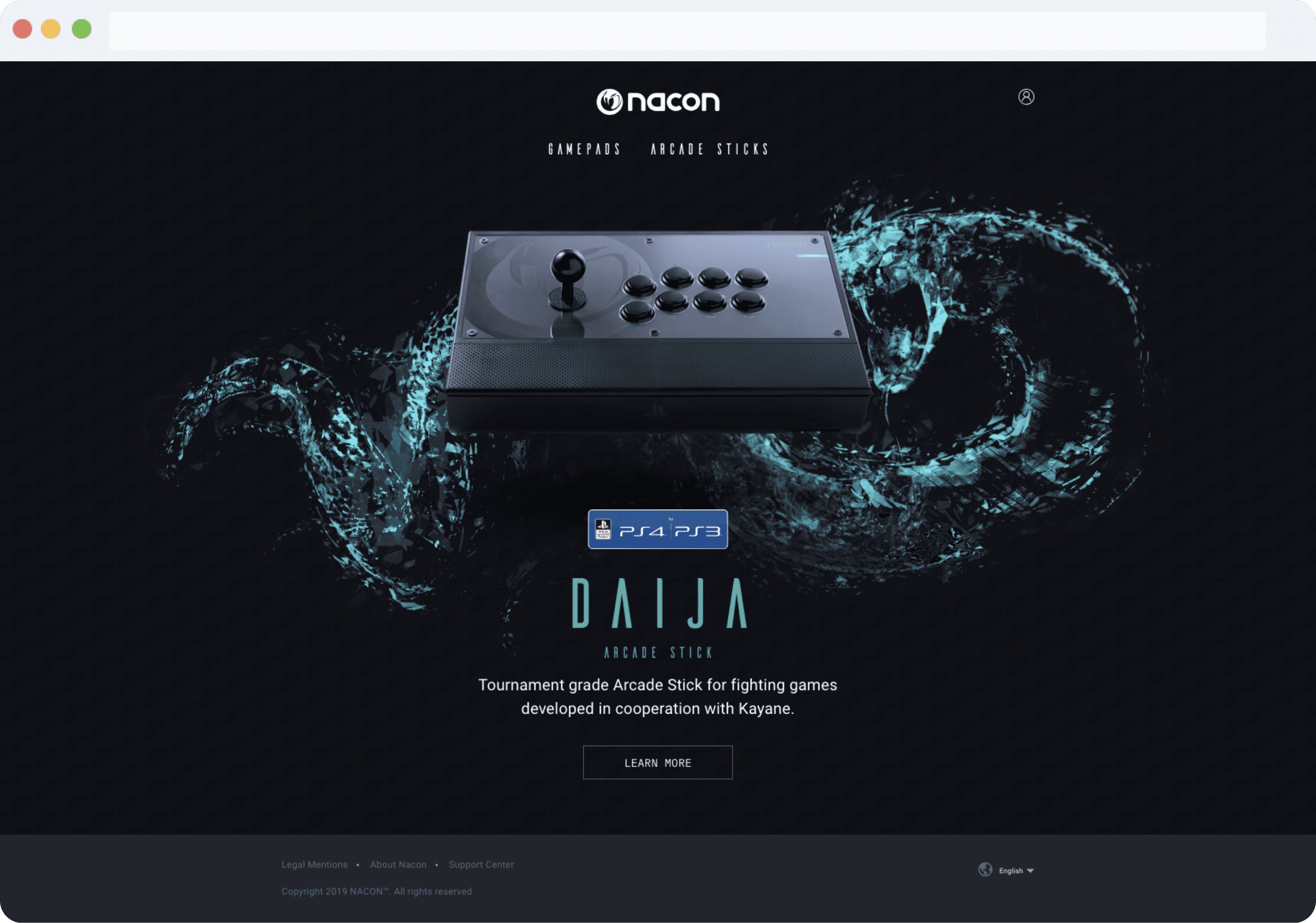 First, ITC duplicated the backbone of the original website and omitted redundant parts after an in-depth analysis. As a result, we could maximize the loading speed and make full use of our time before launch.
Multi-Language Support
We also upgraded the NACON website so that it could support multiple languages: English, Korean, Japanese, and Chinese.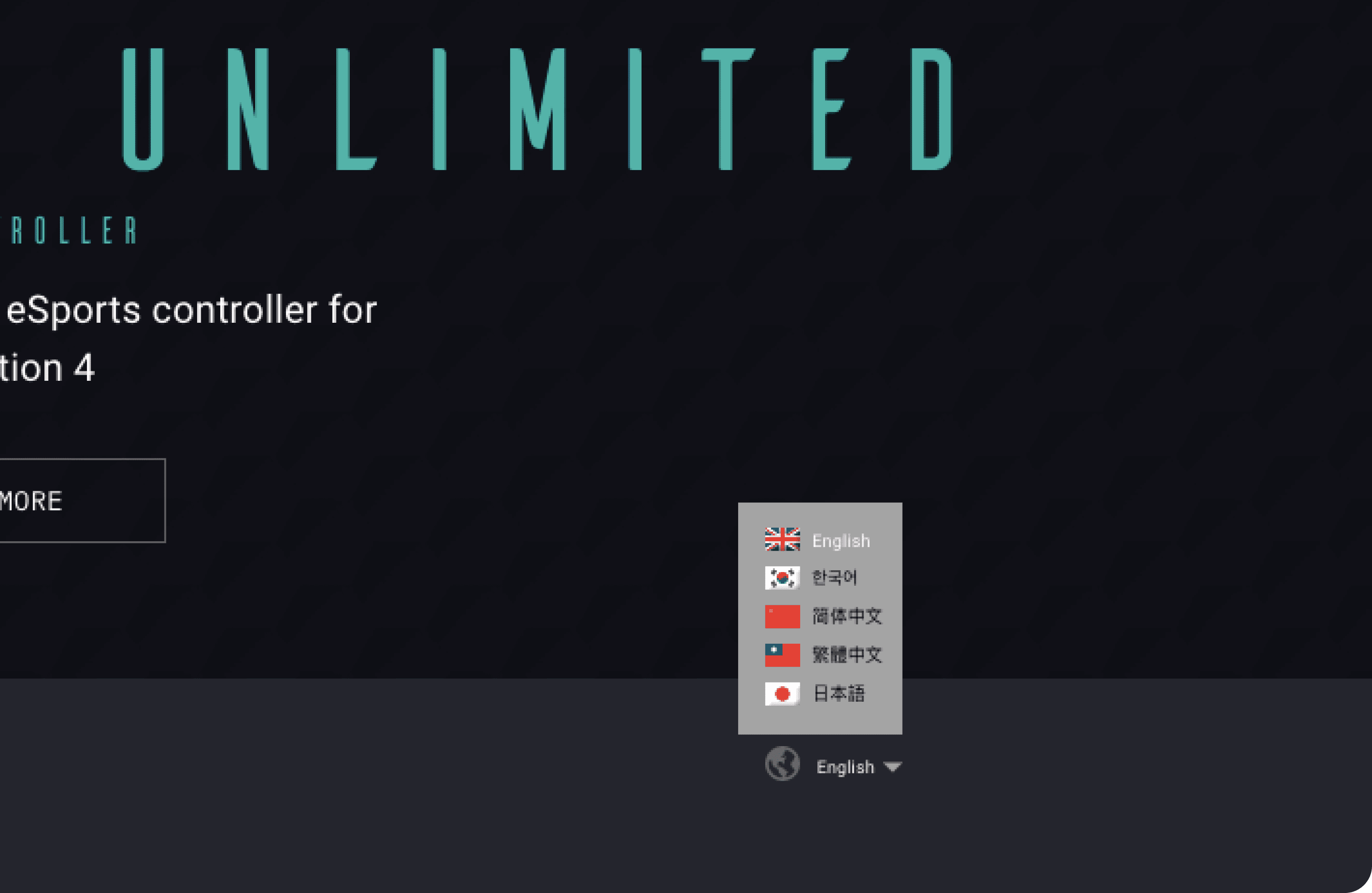 Although the original site has this feature built by subfolders, ITC made the decision to change it completely to domains. This enabled better localization, which was critical because NACON was targeting multiple countries and cultures within the Asian market.
Advanced "Profile" Feature
As the brand was planning the promotions for its then-latest products, the focus was on displaying the most detailed specifications and beautiful graphics of the Daija Arcade Stick and Revolution Pro Controller 2.
One of the most outstanding features that NACON wanted to promote was called "Profiles". It enabled users to customize their Daija Arcade Stick and Revolution Pro Controller 2.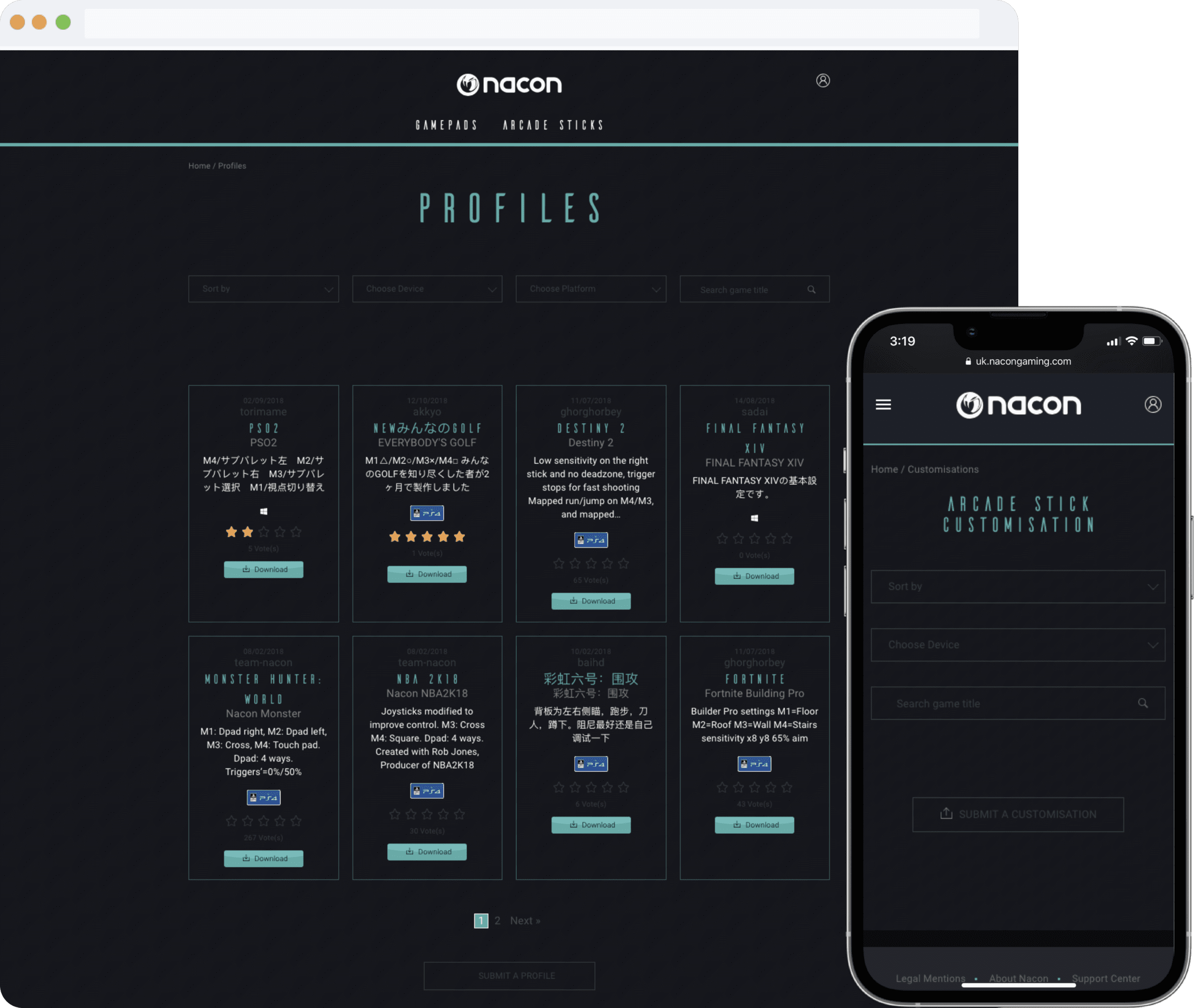 In particular, here is how it worked:
Register an account
Share their best settings for Daija Arcade Stick or customized button mapping profiles for their controller amongst a group
Vote for their favorite settings/profiles
Get inspiration for their own customization
When duplicating this feature from the parent website, ITC also had to implement an optimization of the responsive layout as it had previously prevented the "Profiles" feature from fully performing to its potential.
Technologies
On the technical side, the main technology involved to develop the website was WordPress to provide a great content management support backend.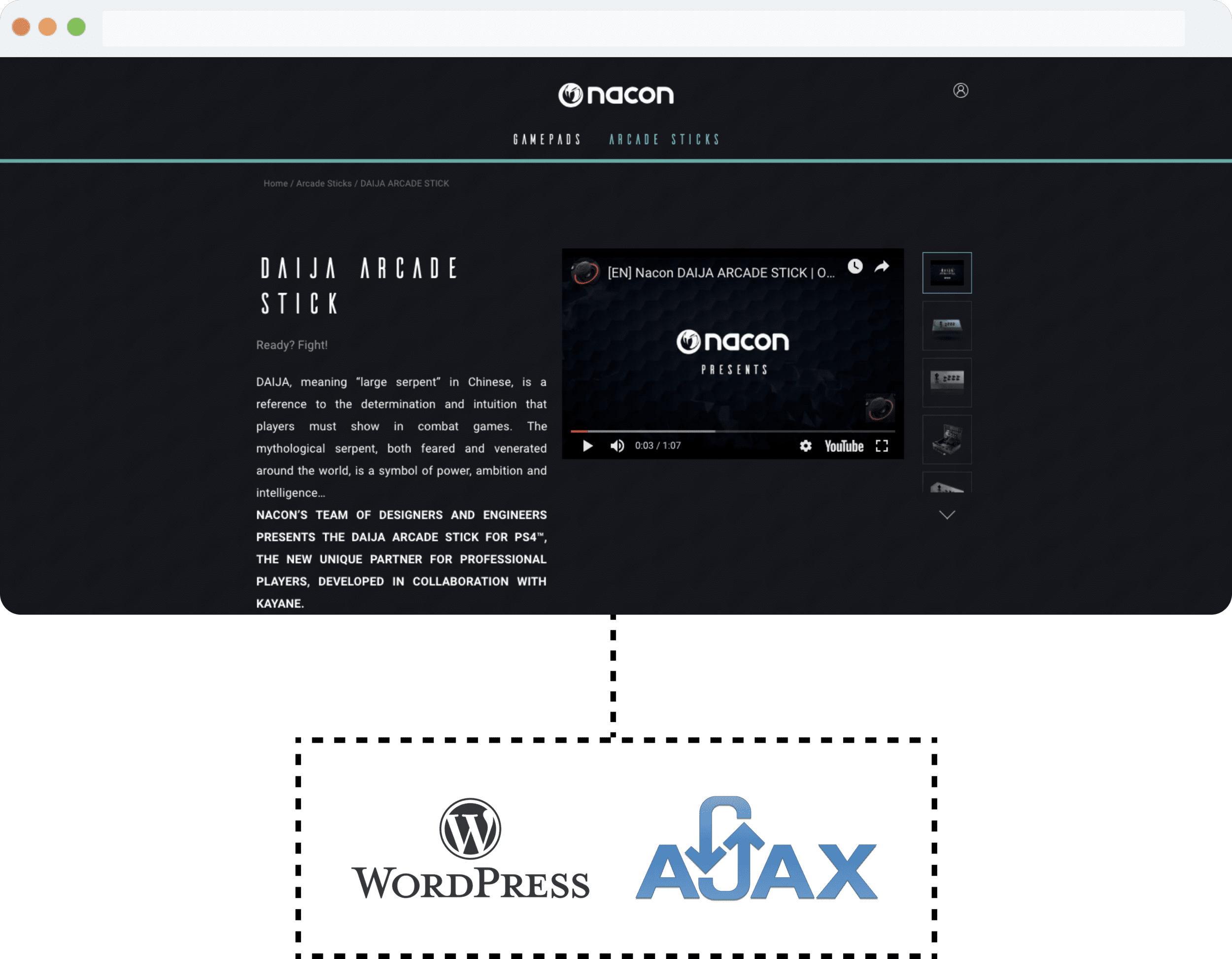 Furthermore, Nghia, one of ITC's developers on this task, also commented:
"We built a fast website with a beautiful layout. In addition, Ajax was selected to create a flexible plugin that allows users to set up accounts and create game "Profiles". And this sped up the entire process.
We also took great care in SEO. By integrating the Yoast SEO plugin into the WordPress website, we can improve the site's SEO on all needed aspects.
This includes not only increasing rankings and CTR (click-through rate) for organic search results but also ensuring that future generated content is properly aligned to the site's set of keywords."
Results
The project was beautifully wrapped within the strict 1-month timeframe. IT Consultis successfully delivered a bespoke and highly responsive website with speed optimization.
As a result, NACON could utilize its localized multi-language website to drive its promotions in China and other Asian markets right on time!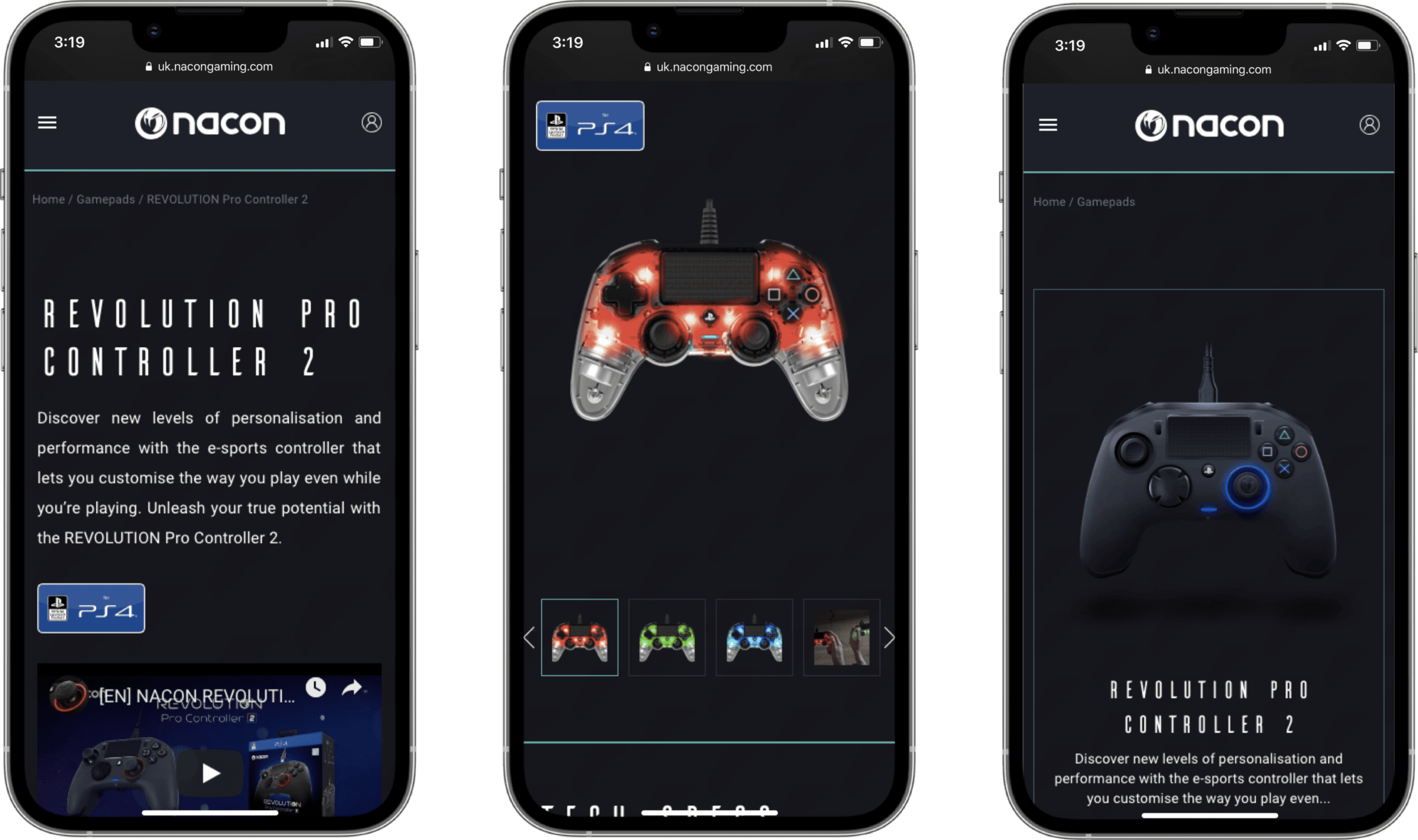 Additionally, we enhanced the brand's engagement with the local community of gamers through the advanced version of their "Profile" feature. This has in turn reinforced a stronger gamer community in the region and strengthen the relationship between users and NACON.