In this IT Consultis case study, we'll uncover how we helped the legendary camera brand - Leica - localize its assets in China with Drupal.
About The Client: Leica
Leica Camera AG is one of the global leaders in the photography industry. It is best known as a premium-segment manufacturer of cameras with a specialization in street photography and sport optics products.
For over 100 years, Leica has constantly been one of the most sought-after camera brands, creating a strong following among enthusiasts and professionals alike.
Therefore, it is not surprising that Leica has entered China and made a strong commitment to serving the Chinese market. In fact, the 1st Leica camera delivery to China dated back as far as 1925!
Today, Leica followers can visit any of its physical stores in Beijing and Shanghai.
The brand has also entered into a partnership with Huawei, a leader in consumer electronics. The collaboration resulted in the launch of Huawei's Leica-branded P9 phone, and, more recently, a new R&D Center based at Leica's headquarters in Germany.
And, to reach the Chinese audience more effectively, Leica worked with IT Consultis (ITC) to appropriately localize its global assets.
Objectives
The main objectives ITC set were:
Develop a Drupal CMS website in China for the first time for the iconic brand
Creating a smooth user experience for Leica's Chinese customers by improving the entire site structure
Localizing Leica's assets for the Chinese market by creating an evolutive CMS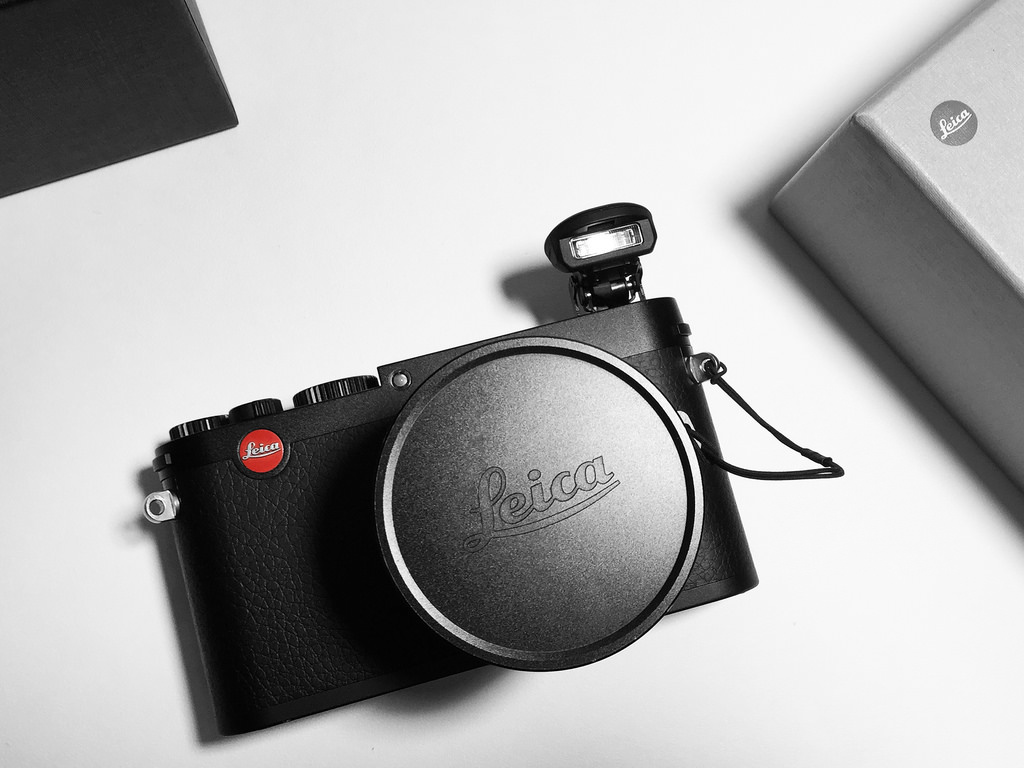 Solutions for Leica
Structure
A solid structure is always essential for a good website.
The initial website structure of Leica had a maximum of 5 levels, which was definitely not optimized for UX and search engines. Certain elements were also duplicated due to the limit of the original structure.
To address this issue, IT Consultis reduced the site complexity and created a new architecture using HTML and CSS.
At the same time, we used Drupal as the backend to assist with content management for the first time for Leica. This has made the process much more agile and improved the site performance remarkably.
ITC also reduced the URL structure to a maximum of only 3 levels. As a result, this change made it better optimized for search engines and enhanced user navigation.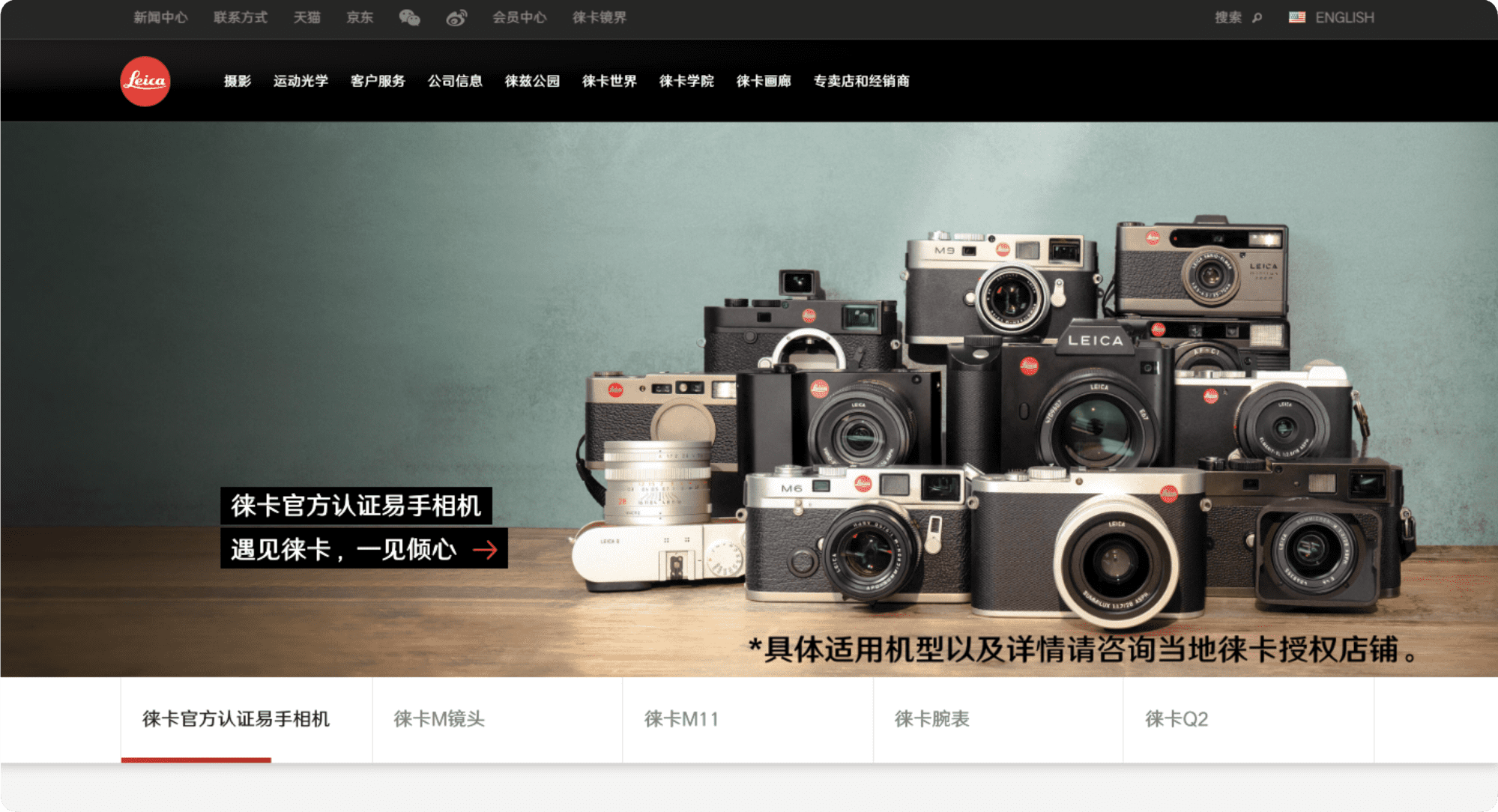 Flexibility
In addition, ITC wanted to make sure that the website was scalable and easy to manage and modify. Thus, to ensure flexibility, we created a "Page Builder", an online design system, to enable the admins to add new elements based on their future needs.
We also regrouped all of the UX and UI digital assets to create a consistent experience among all digital touchpoints.
Content Insertion
What should the first step be when localizing such a huge global brand to a new market?
The answer is: Always make sure the information is accurately presented to the public users.
The localization process included switching all foreign social media channels to Chinese. Furthermore, ITC also added a Tmall store integration to help the brand make the most out of all touchpoints.
In particular, ITC used paragraph modules and built over 150 + individual objects and elements! This gave the brand full flexibility to build a page in any layout and order to match both global and local needs.
Although it was very challenging trying to insert over 700 pages within a very limited period of time, with priorities set in the right place, we managed it without compromising the quality of the output.
Our IT Consultis team also cooperated with a cloud platform to provide the highest standard of agility and efficiency, ensuring that the content is always in the correct format.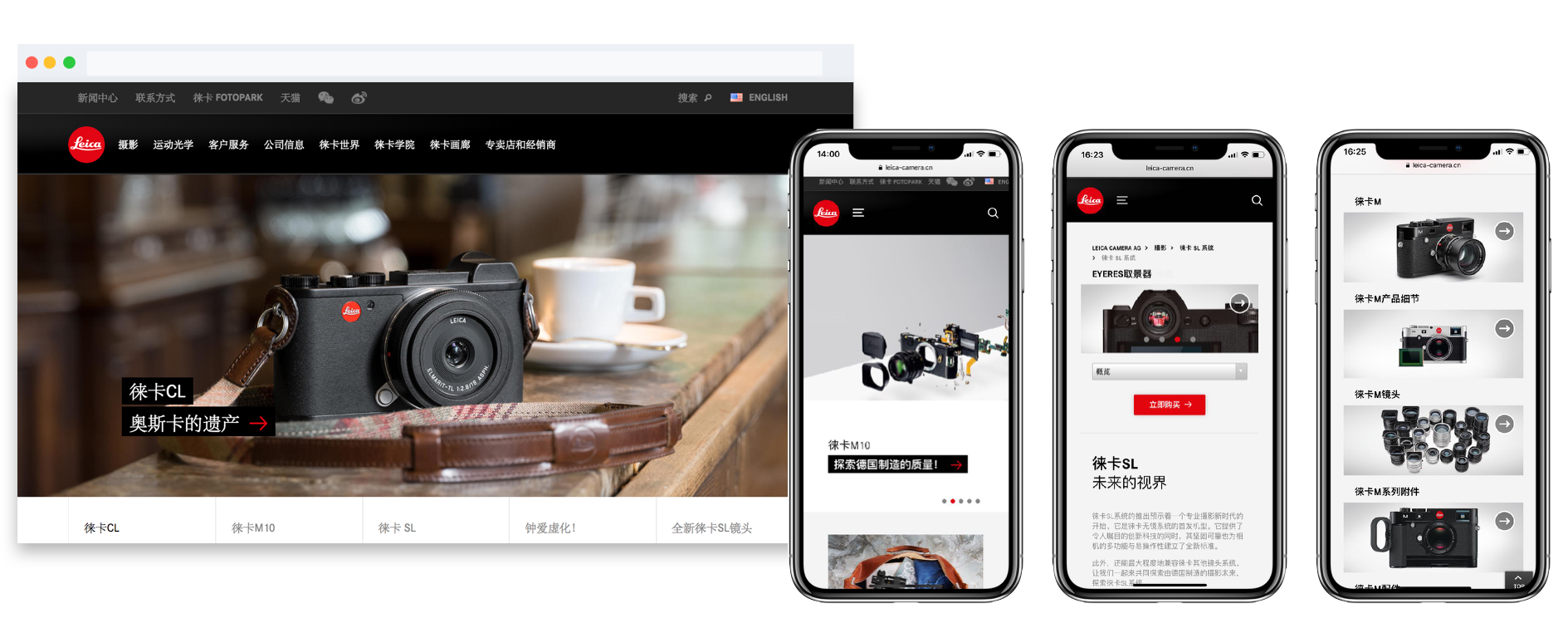 Results
IT Consultis was able to deliver a powerful localized website for Leica camera AG to serve the Chinese market. We equipped it with the highest SEO standards, a smooth UX, and an incredibly fast performance (even with HD pictures!) thanks to a full cache technique and local hosting solution.
It was an honor to have worked with such a leader in the photography industry and to have guided them during the process of adapting to Drupal in China. (We also offer recommendations for clients to update their Drupal platform accordingly when there is a new version. Ultimately, ITC cares about optimizing your site's functionality and security.)
IT Consultis is proud to have built a website that further enriches the brand's value in the Chinese market. And, we wish only the best to Leica in their future endeavors here.