In this article, we will delve into Xiaohongshu's new update on the Native Customer Service Module - "Private Message" and explore how brands can harness its capabilities to enhance operational efficiency, drive lead generation, and increase sales conversions.
Table of Content
What is "Private Message" on Xiaohongshu?
Xiaohongshu, also known as RED or "Little Red Book", not only made substantial investments in advertising earlier this September but also introduced a new customer service module according to the recent "Commercial Product Intelligence Officer" report.
Private Message is a one-stop lead management platform designed specifically for Xiaohongshu's commercial customers – brands.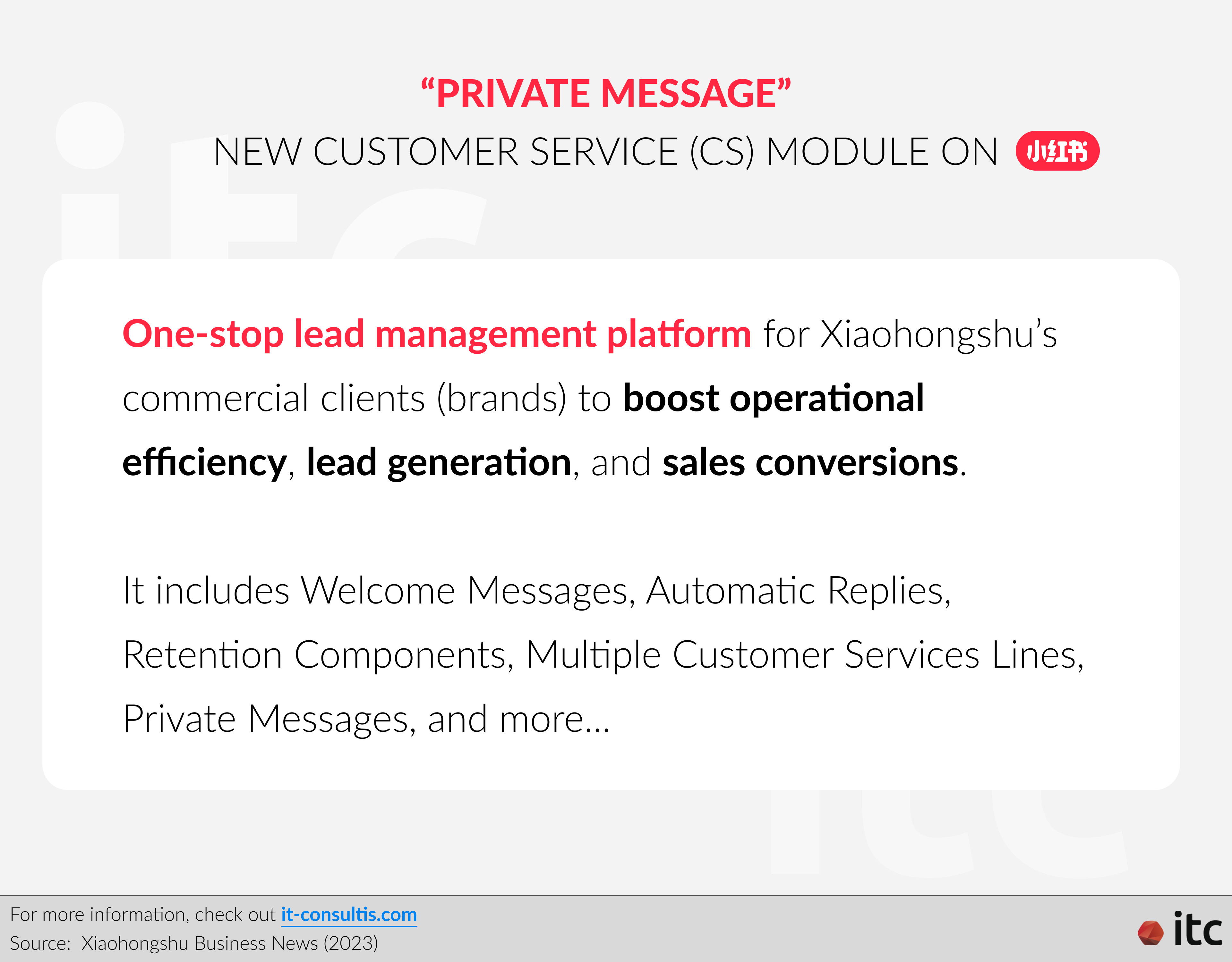 It boasts features such as welcome messages, automatic replies, support for multiple customer service lines, private messages with users, and automated customer information capture.
"Private Message" - A One-Stop Lead Management Platform
1. Self-Served Customer Service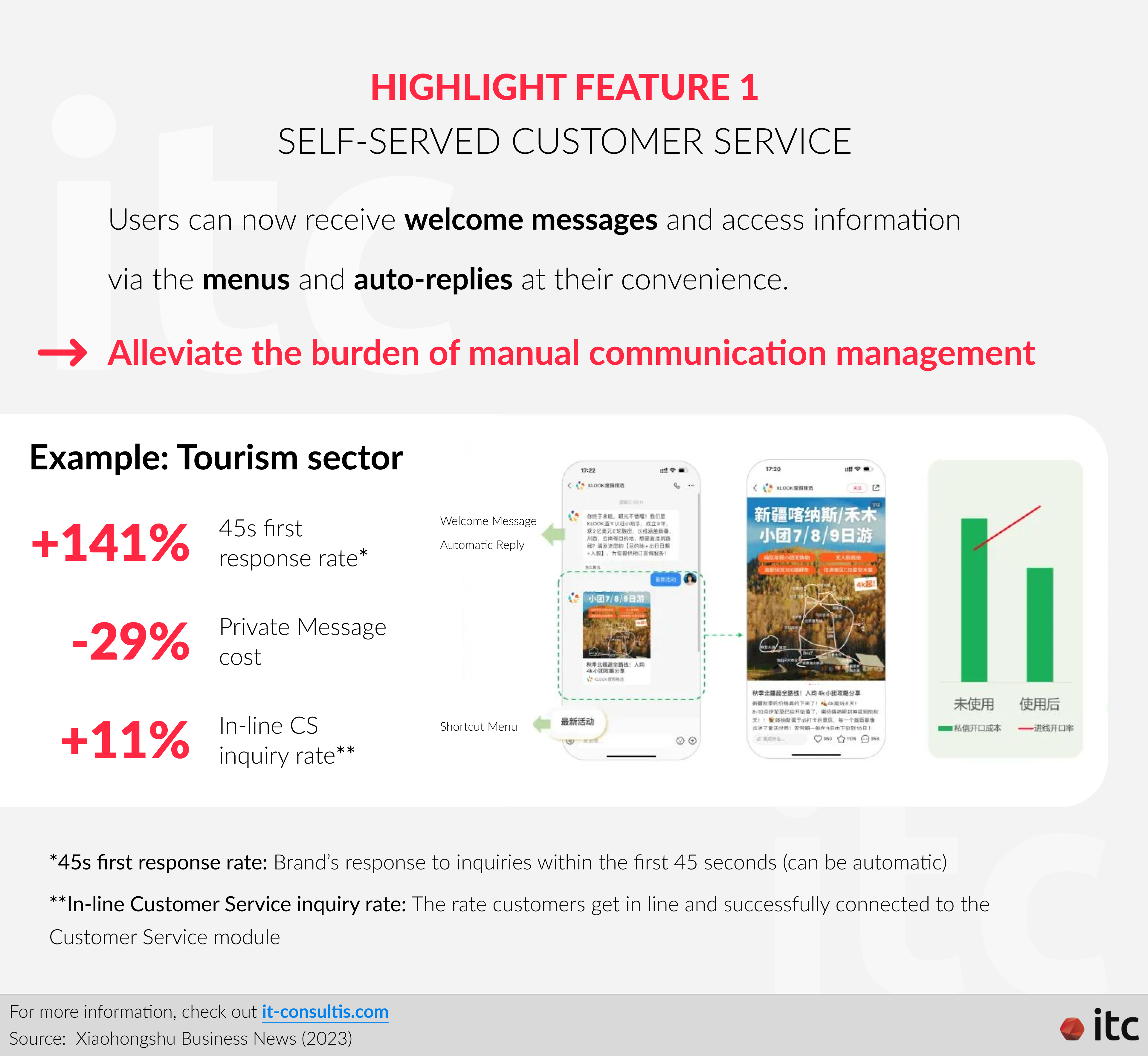 With the upgraded Private Message module, users on Xiaohongshu can now receive welcome messages and access information via the menus and auto replies at their convenience, without having to wait for a customer service representative.
This alleviates the burden of manual communication management, especially outside office hours (weekends and evenings).
2. Multi-Sub-Account Support
As a brand's customer base expands, efficiently serving everyone with just one customer service representative can become challenging, especially during active campaigns and viral content surges.
The Private Message module supports the configuration of multiple sub-accounts under a single brand account.
This allows multiple customer service representatives to assist multiple customers simultaneously, thereby enhancing overall efficiency.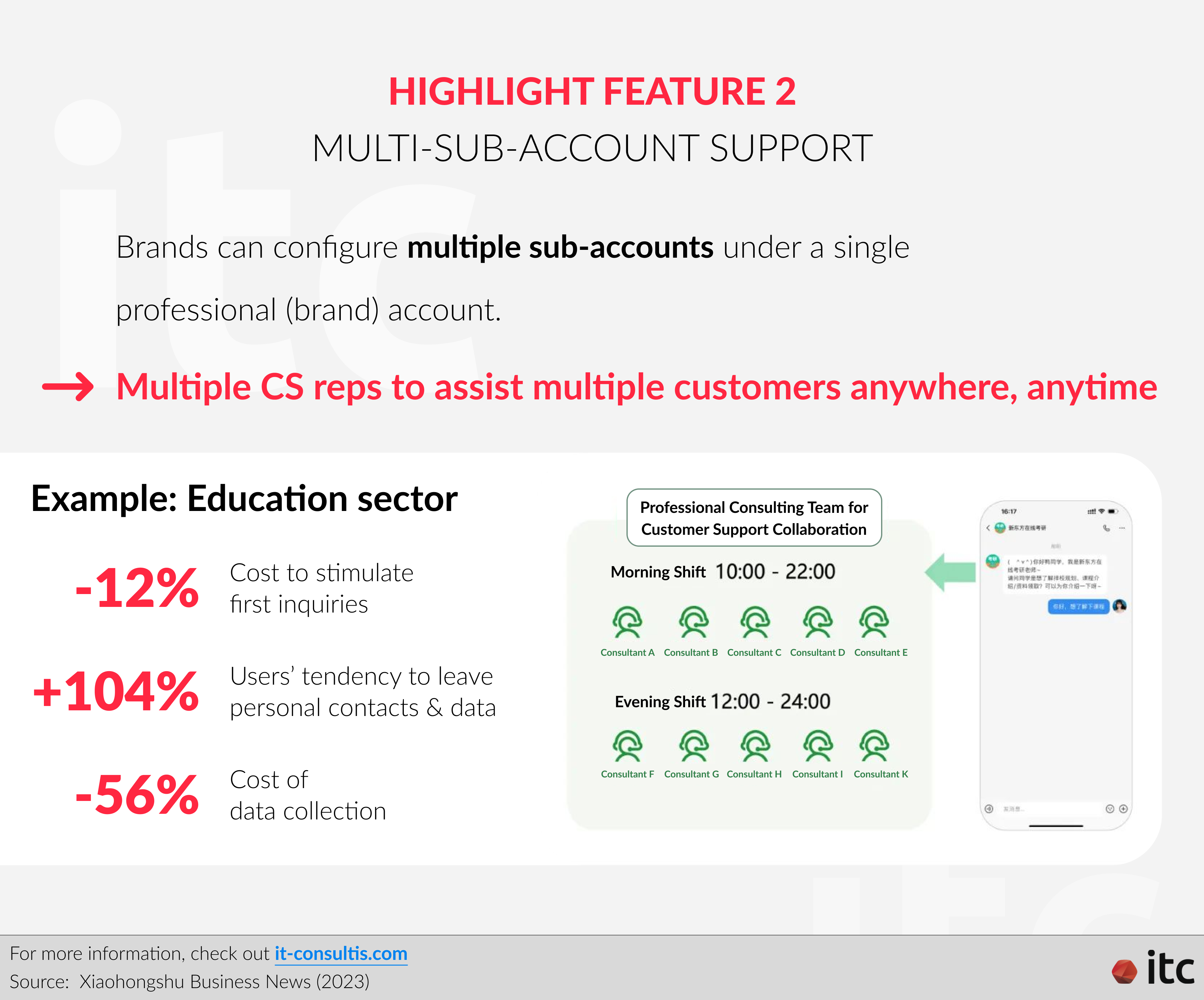 3. Automatic Lead Identification & Direct Outreach
Xiaohongshu is renowned for its content-sharing, particularly in fashion and beauty niches, and rich in user engagements, many of whom express genuine interest in the featured products or services.
Instead of manually going through the comments and responding via the app alone, brands can now leverage Private Message module to automatically identify comments written by potential customers with purchasing intentions.
Customer Service representatives can then quickly check and initiate a private conversation to lock in potential sales, saving valuable time and effort.
Real-world examples have shown a 26% boost in response efficiency, while reducing operational costs.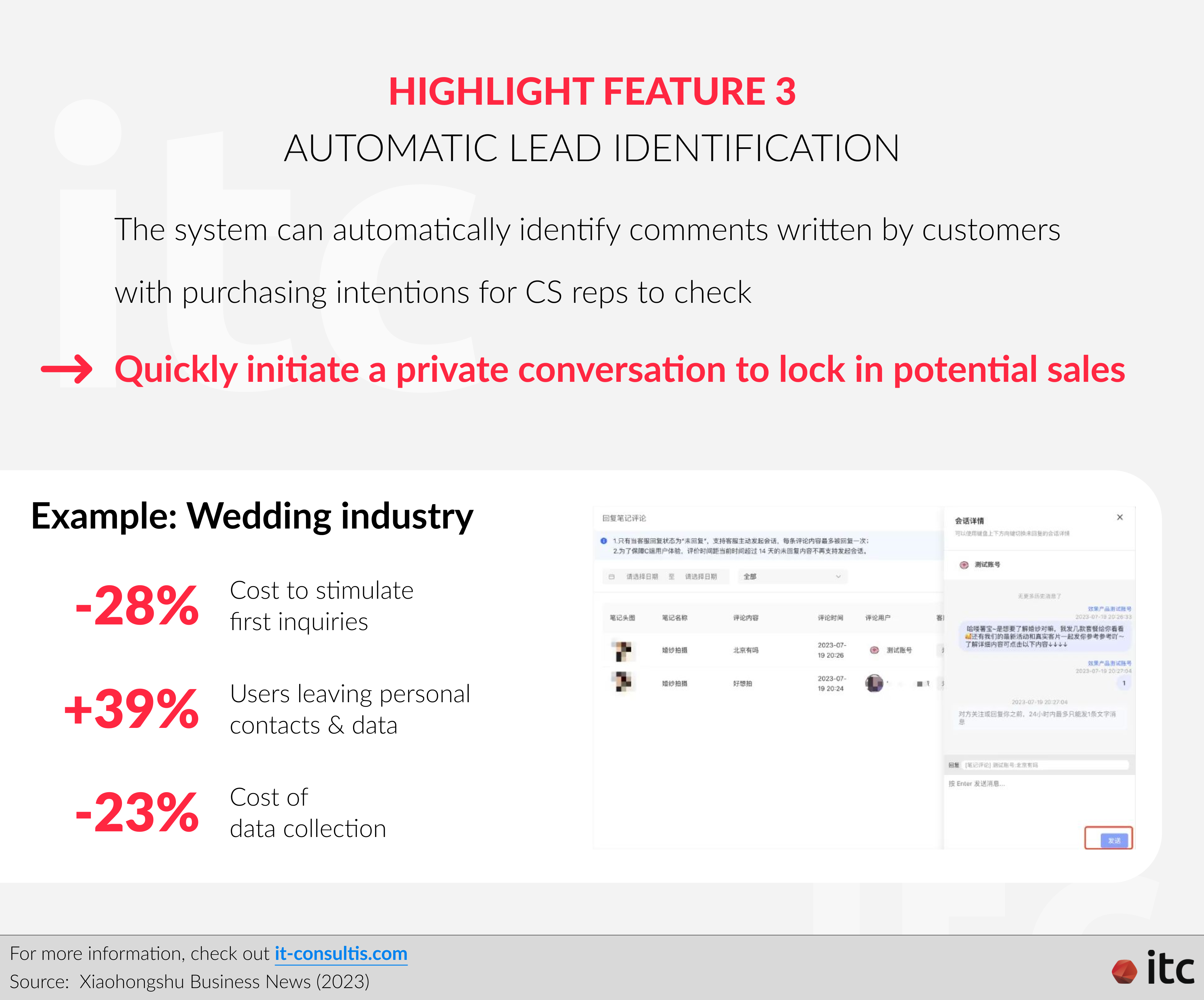 4. Automatic Customer Data Capture
When customers' contact information is manually entered into systems, there is always a risk of human error, which can lead to inaccurate, incomplete, or loss of customer records.
To mitigate these risks, the Private Message module automatically captures customers' contacts (e.g., mobile phone, WeChat ID) during conversations, which can be seamlessly integrated into lead management tools, making it easier for brands to track and manage their leads.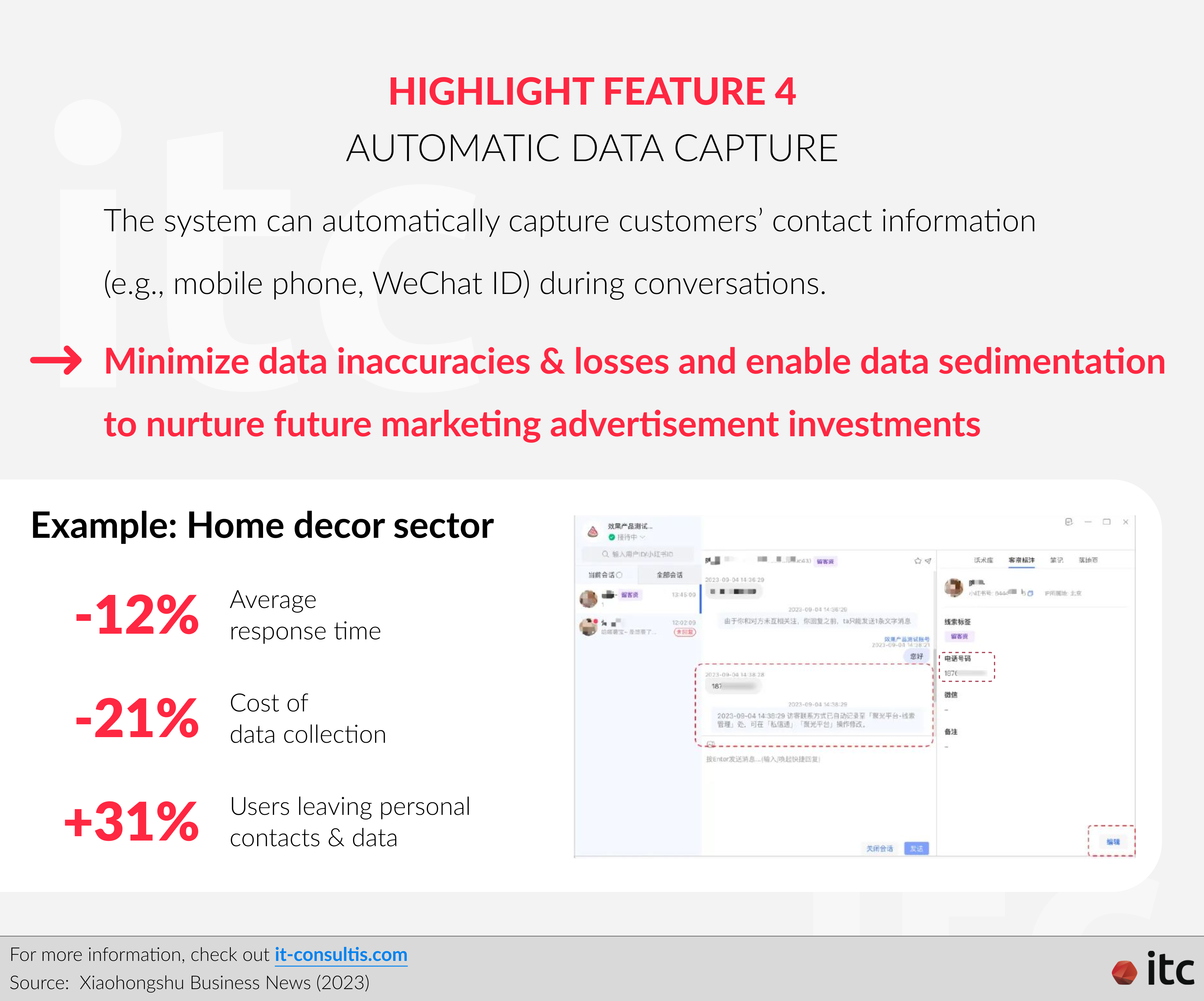 Implications for Brands – Elevating Brand Awareness and Advocacy
In a competitive landscape with increasingly expensive customer acquisition costs as more and more platforms and brands join the space, the enhanced Private Message module from Xiaohongshu marks a significant stride for brands aiming to engage directly, capture valuable data, and convert users on Xiaohongshu: