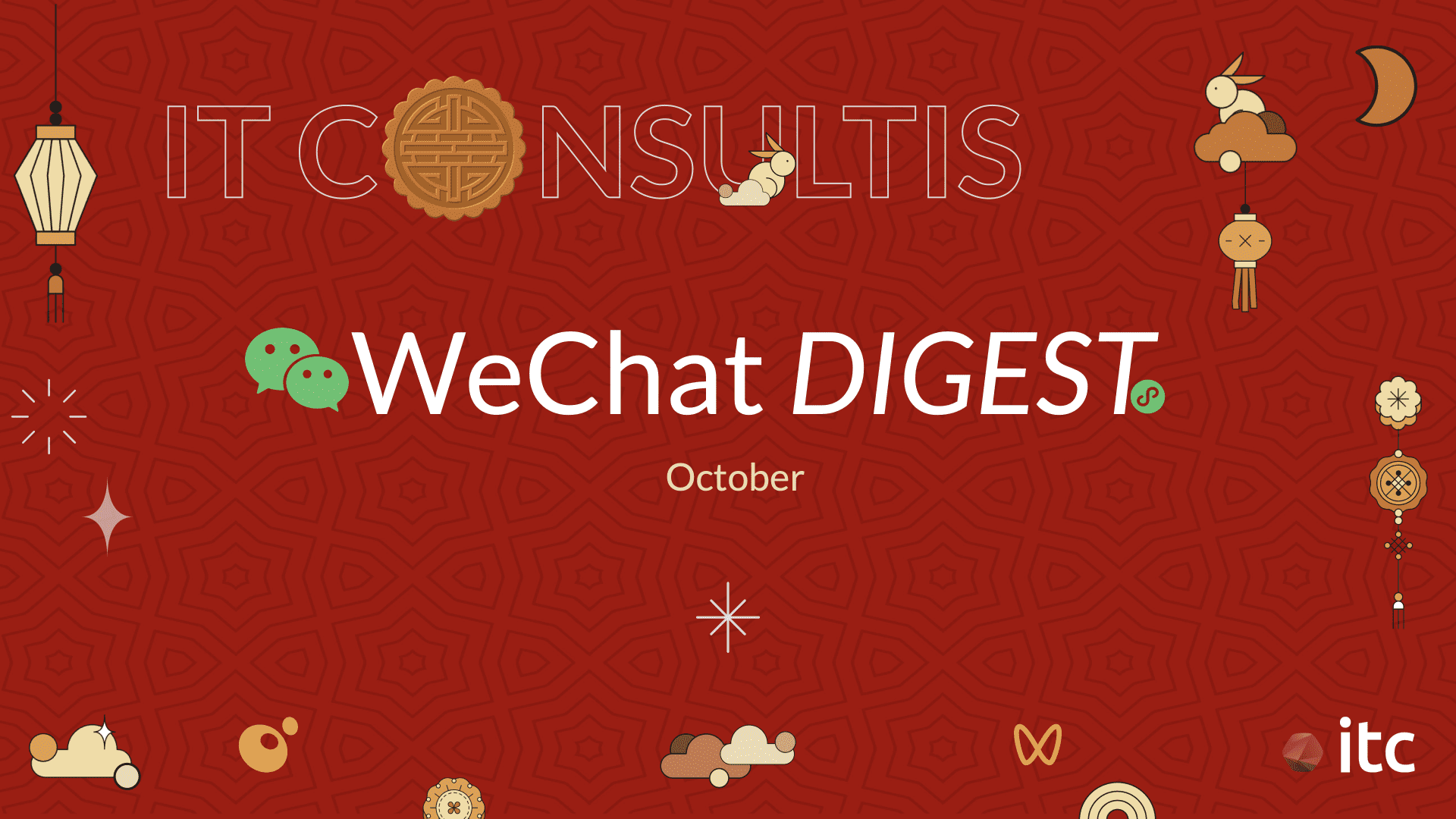 With more than 1.25 billion MAU, WeChat claimed its irreplaceable position in consumer's daily life. It's also a strategic consideration for international brands to start their business in China.
Under its ecosystem, users will interact with different enablers such as Official Account, Mini Program, Moments, and WeChat Pay. Each will serve certain benefits that brands can leverage for strategies in their marketing & development approach.
Among those enablers, WeChat Official Account and Mini Program are the best duos for brands to acquire the Private traffic in China.
WeChat Official Account is the informative hub for brands to showcase different values, latest events, and tailored customer services. WeChat Mini Program, instead, allows brands to conduct various business strategies from eCommerce, and loyalty programs, to build a community.
Let's see these WeChat Mini Program examples showing how brands are using this duo to empower their connections with their audience during the Mid-Autumn Festival 2021.
WeChat Mini Program x WeChat Pay: Lighting the Lantern, Adding Extras to Your e-Wallet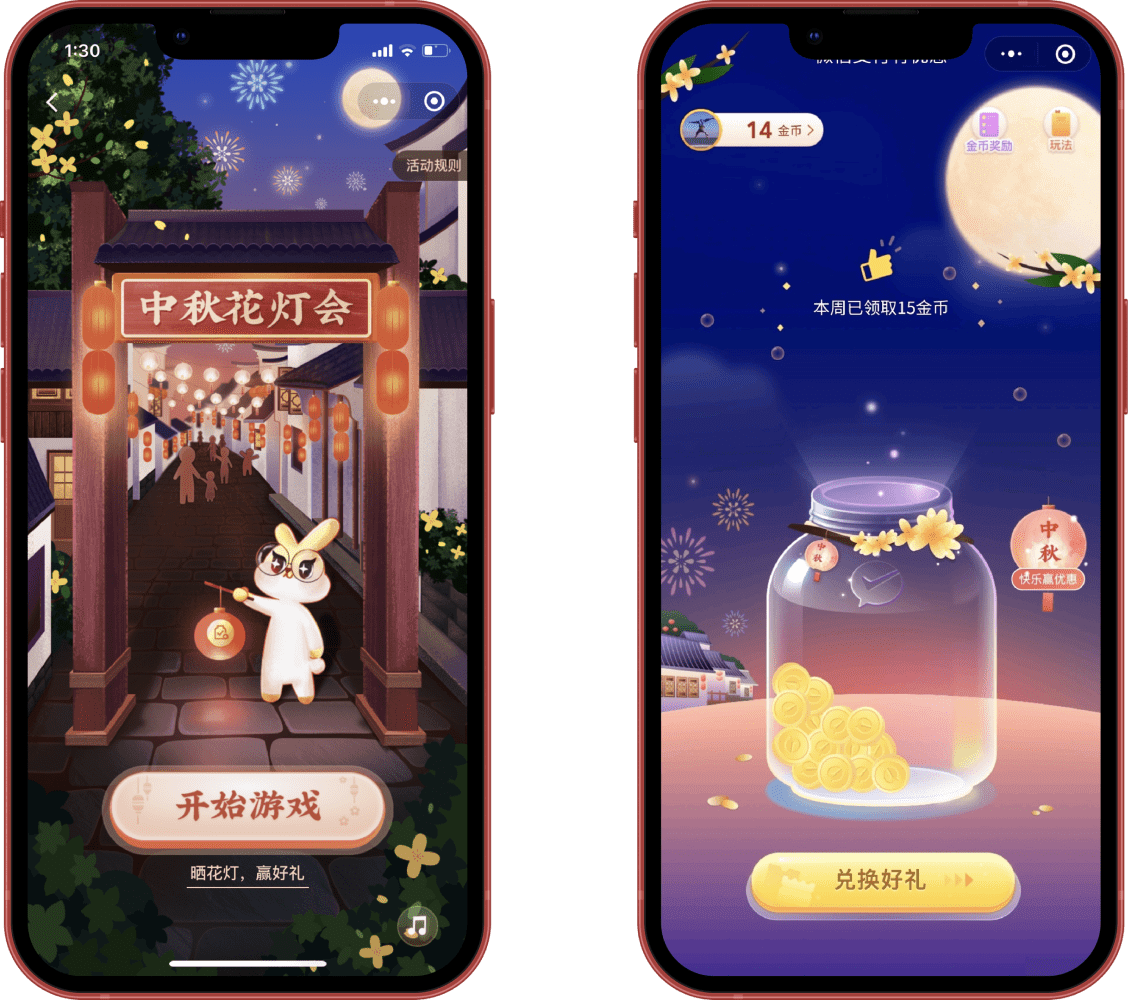 As part of the festival celebration, WeChat Pay launched a special Mini Program "中秋花灯会" Mid-Autumn Lantern Festival for a limited time.
To earn a score, users will simply need to light all the lanterns across the screen. The overall score is based on the different random lantern shapes alongside the time that users took to light all lanterns.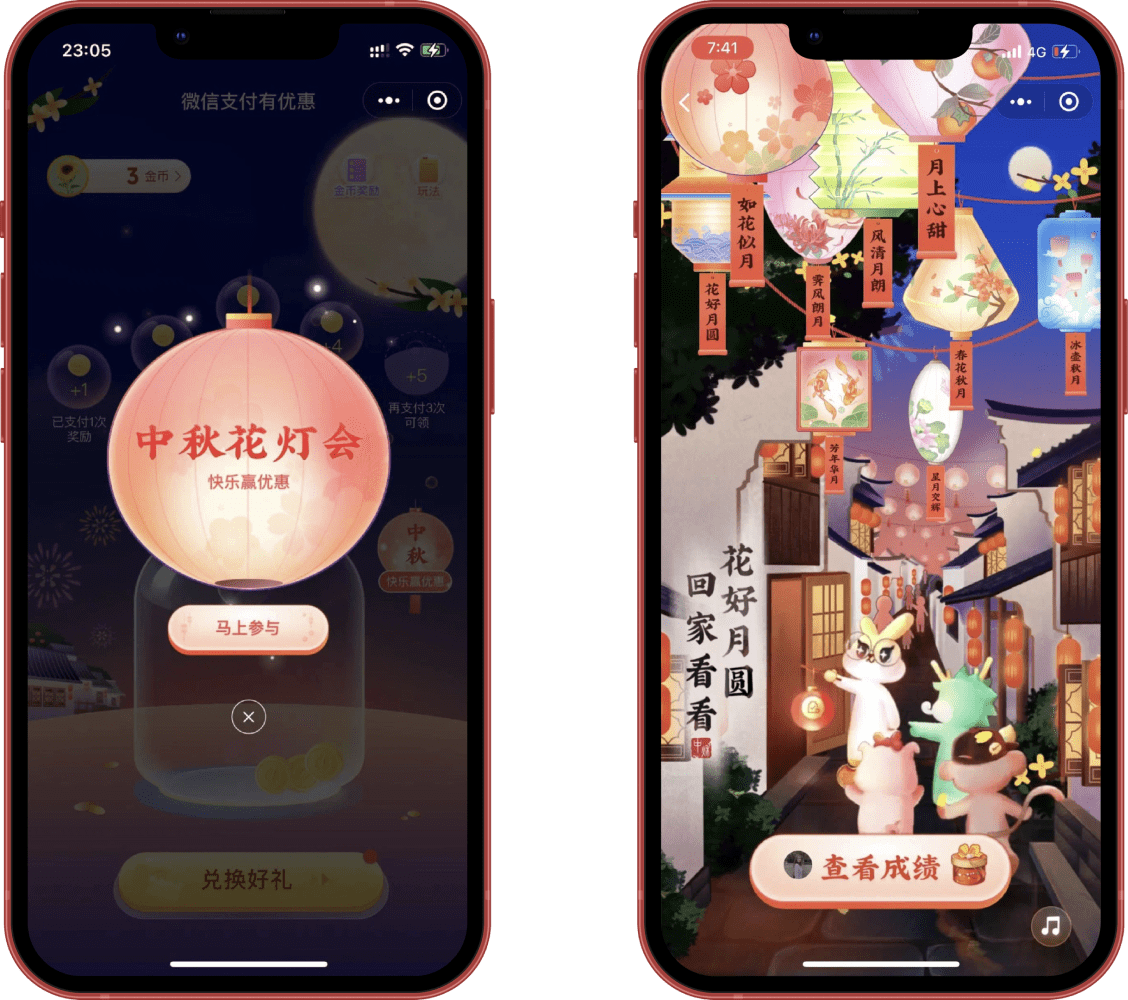 Interestingly, the score can exchange for the corresponding coupons, goodies, and withdrawals to the actual amount to user-linked WeChat Pay.
Not only can users enjoy the festive ambiance from the aesthetic animations, and soft background music, and redeem actual gift vouchers, but they can also spread the festival spirit by sharing their achievements with friends and asking them to join.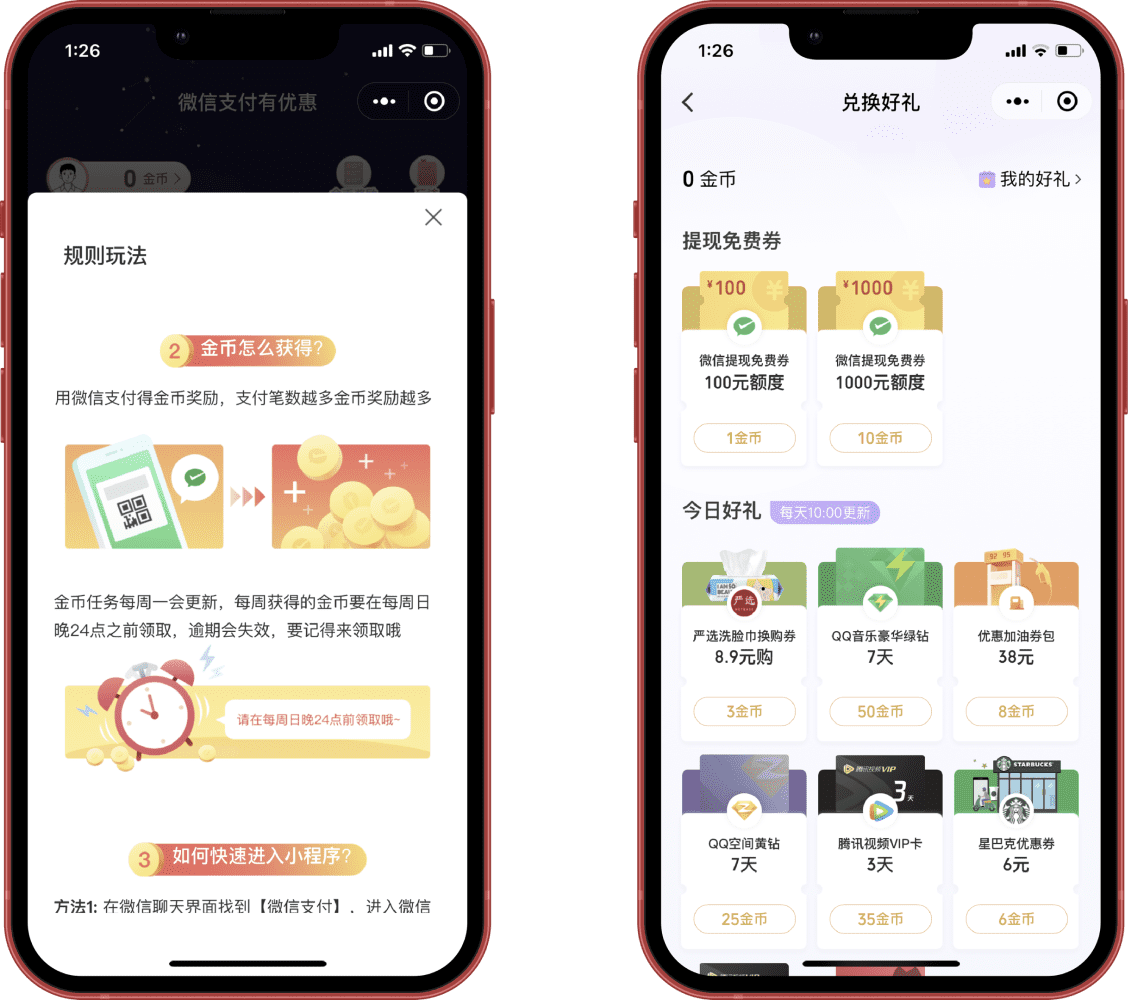 Comprehensively, the "Mid-Autumn Lantern Festival" campaign was designed to deliver gratitude to WeChat Pay's users. It resembles the Lunar New Year theme that brands and users can share and earn vouchers via sending hongbao "红包".
With the creativity and vast possibilities of the Mini Program, WeChat Pay has succeeded in driving more user engagement and strengthening the solid connection with users.
Haagen-Dazs x The Louvre: Redirect to Private Traffic for More Exclusive Mooncakes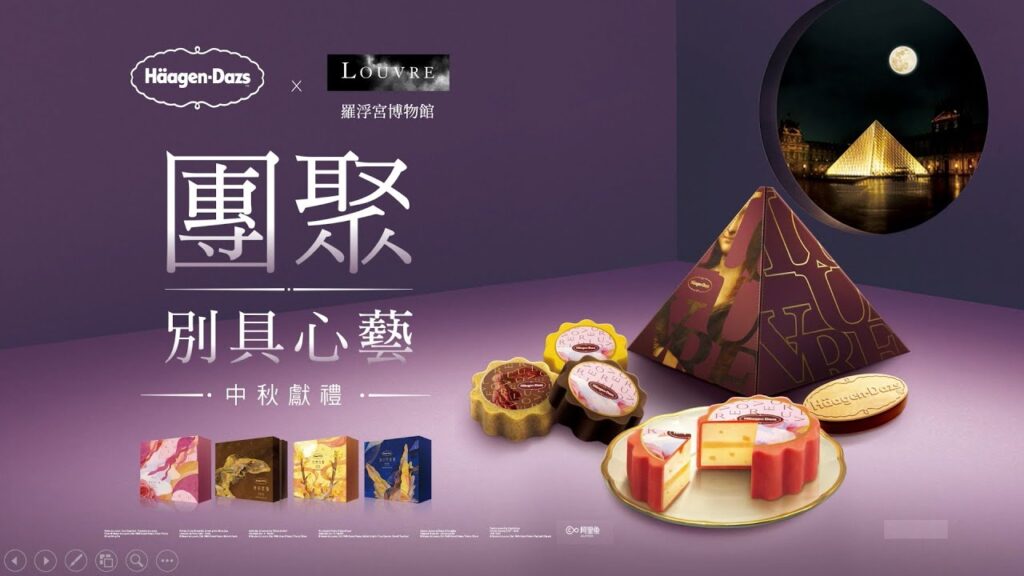 Häagen-Dazs China partnered with The Louvre Museum to promote the unique ice cream mooncakes depicting Western goddesses throughout history, including Venus, Athena, and the Mona Lisa. It's also a unique collaboration showcasing how local values go global.
The campaign is a combination of creative visuals & cultural icons that allow Haagen-Dazs to increase brand recognition and communication power while shaping it into the Chinese festival creatively.
1. Leverage WeChat Official Account as an initiative to redirect to Mini Program

Through Häagen-Dazs's Official Account, consumers are able to explore brands' values and redirect to different portals that met their expectations including Tmall and the Brand store on Mini Program.
While Tmall's consumers can engage in lottery drawings, where they may win the special mooncake version and Louvre cultural products. On Häagen-Dazs's Mini Program, there are more benefits only to registered users including delivery services, redemption coupons, or luxury gifts.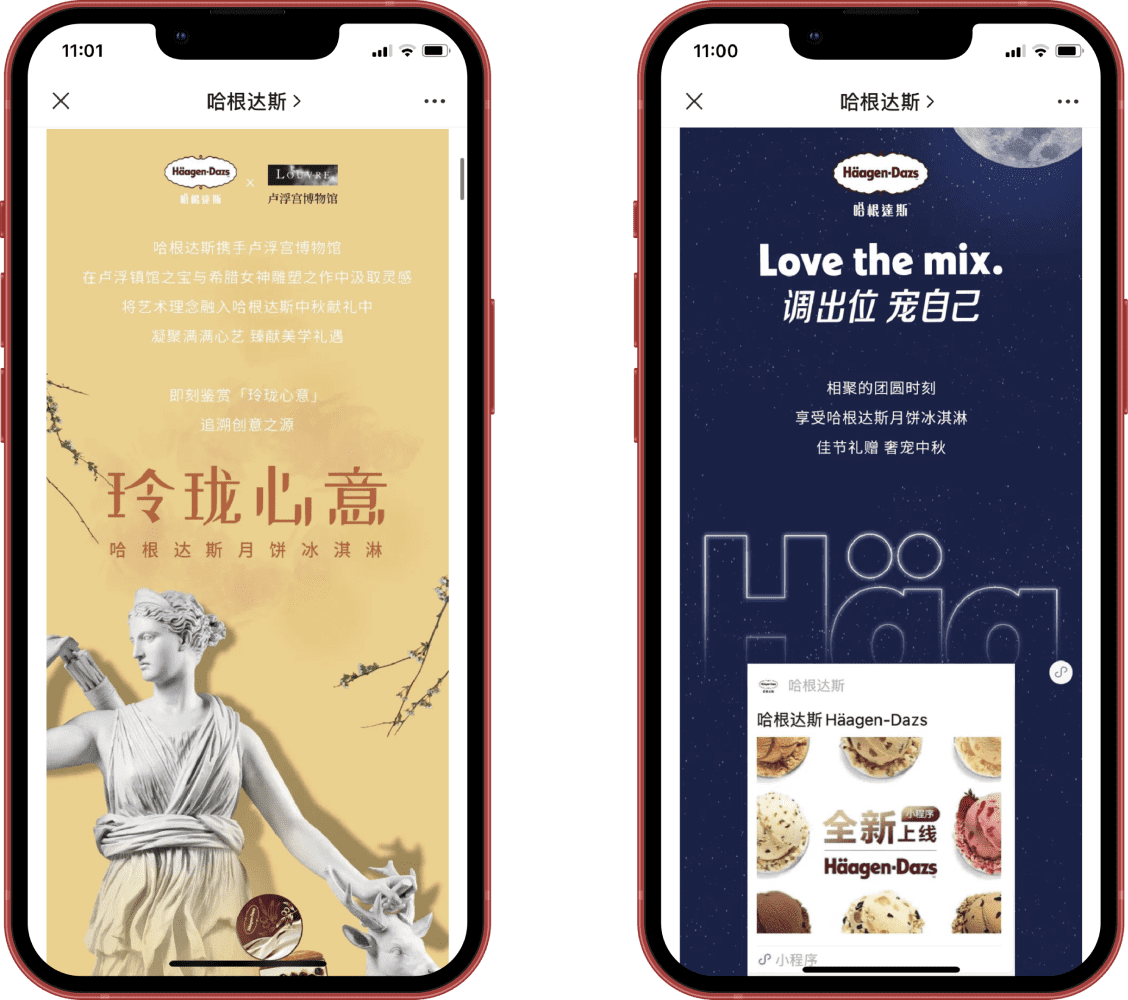 Addressing the top benefits of the Loyalty Program, users are motivated to leave their information and register as a member. The database is also synced over users' WeChat, therefore, brands can segment and customize specific content based on their preferences.
Altogether, WeChat Official Account, as a central hub, connects all other digital & physical assets to deliver a seamless experience for customers both online & offline.
2. Private Traffic Enhanced by In-App Direct Data Capture
Private traffic has been an invaluable area for business focus. Therefore, Häagen-Dazs has made a smart approach to address that by leveraging Direct Data Capture (DDC) built-in function on WeChat Mini Program.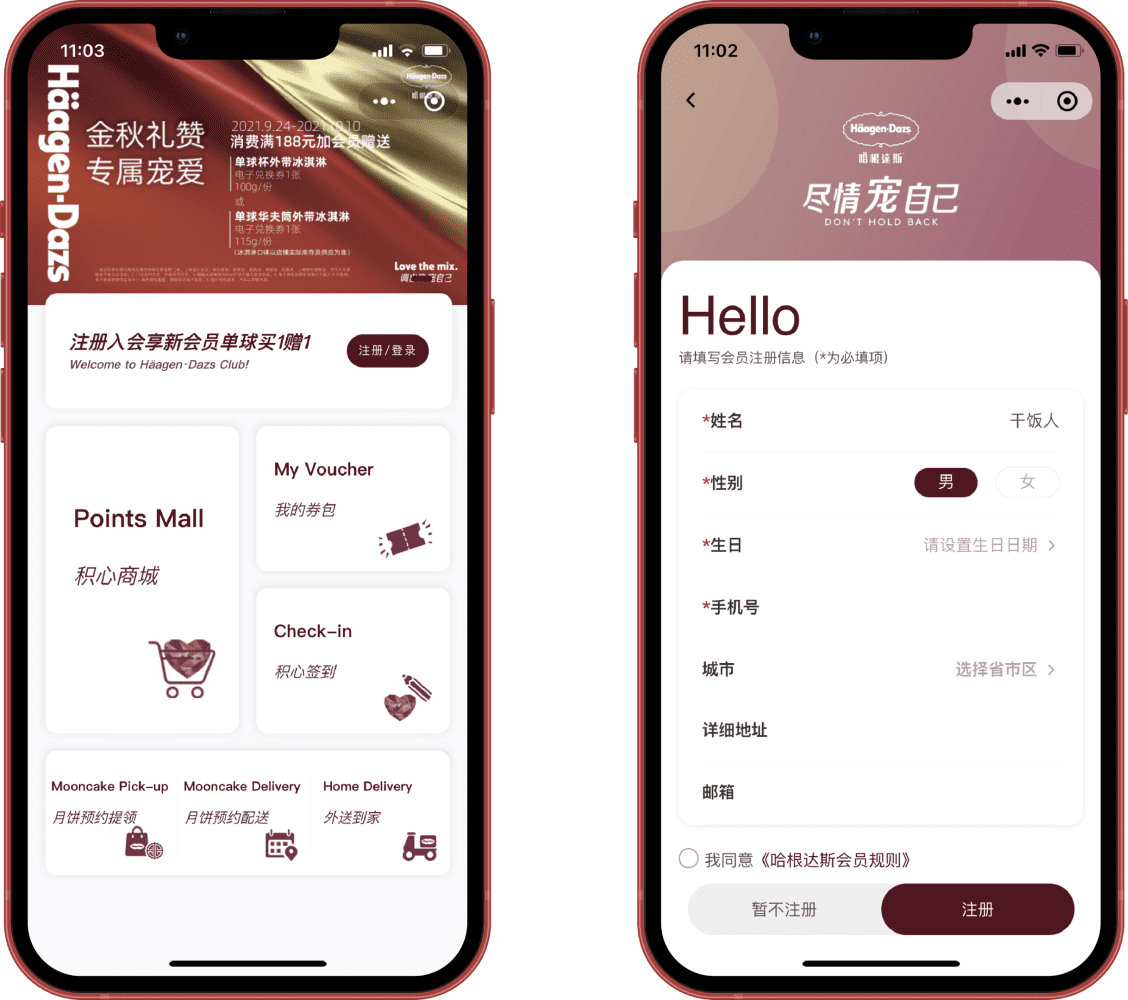 In the Mini Program, users need to input their information such as name, mobile, and certain areas for better-personalized services. Afterward, they can view the stunning visuals and creative storytelling of the Häagen-Dazs WeChat Mini Program.
This approach allows Häagen-Dazs to capture the users' essential data, encouraging them to sign up for membership and loyalty programs. Once the user has successfully completed the sign-up form, they can instantly receive coupons for redemption as incentivized benefits.
All data is captured via Häagen-Dazs' Mini Program and stored in the brand's customer database. Thus, Häagen-Dazs can sufficiently nurture the private traffic from mass databases, provide, and create more personalized touch-points to their segmentations.