In this article, IT Consultis will explore how to leverage WeChat, AI, and Mini Programs. More specifically, we'll discuss how to integrate AI technology into the catering industry.
Imagine visiting a restaurant and you get welcomed to your table by a robot instead of a waiter or waitress.
Imagine getting ready to pull out your wallet to pay. But you realize that your transaction is already complete when you face the camera at the checkout counter.
This technology may seem unrealistic and out-of-reach. But WeChat has in fact brought them to life. WeChat's live stream talk on June 12, 2018, has demonstrated the use of AI and Big Data in its Mini Programs to improve user experience.
Below, you can find 4 key takeaways from the success stories of Pizza Hut, Zhou Hei Ya, WeiDuoMei, and Hey Tea, presented at the WeChat Smart Food Industry Conference in Shenzhen.
WeChat's Take on AI and Big Data Role in the F&B Industry
WeChat is China's most popular chat app, with over 1 billion monthly active users. Out of that astonishing amount of users, 50% of them spend over 90 minutes per day inside the app. Thus, this gives WeChat an immense amount of consumer data.
One way WeChat organizes these data is by assigning an ID for each user. It then stores all the data associated with an ID tag, from the messages they send to their purchasing behavior when using the WeChat wallet.
So, how can WeChat utilize its data bank to improve the user experience while helping its clients increase customer satisfaction and achieve growth?
The Smart Food Industry Conference had 4 main parts for each brand - Pizza Hut, Zhou Hei Ya, WeiDuoMei, and HEYTEA. And, each manager shared how to leverage WeChat Mini Programs.
Let's dive in and have a look at their experience.
Pizza Hut's Use of Mini Programs to Bring Robots to Life in Their Smart Restaurant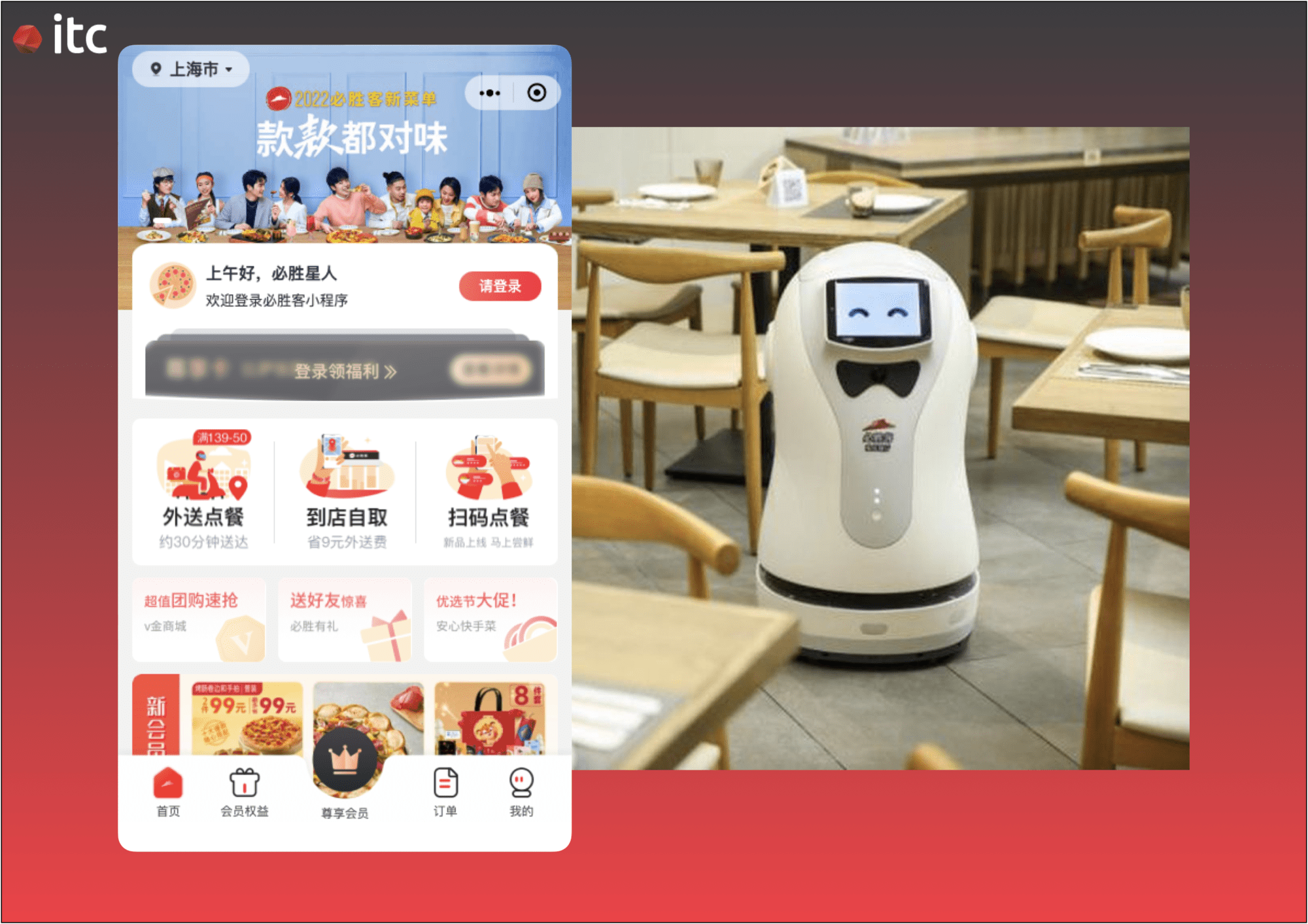 The first KeyNote of the day belonged to Pizza Hut. Pizza Hut entered China more than 30 years ago. And, it has always been more than just an affordable pizza chain as it strives to craft a unique dining experience for its guests.
How to leverage WeChat, AI, and Mini Program? What better way to do it than integrating all 3 of them in the form of a smart restaurant! And in China, Pizza Hut did it first.
The Smart Pizza Hut (ph+) opened its door in Shanghai in late 2016. In collaboration with Tencent, Pizza Hut created a concept restaurant that allowed customers to order through LED menus. These menus were available around the store and on its WeChat Mini Program.
The orders would then get delivered to the table by the same robots that led the guests to their table when they first entered the restaurant.
WeChat Mini Programs also allow the guests to interact with every other aspect of the Pizza Hut restaurant.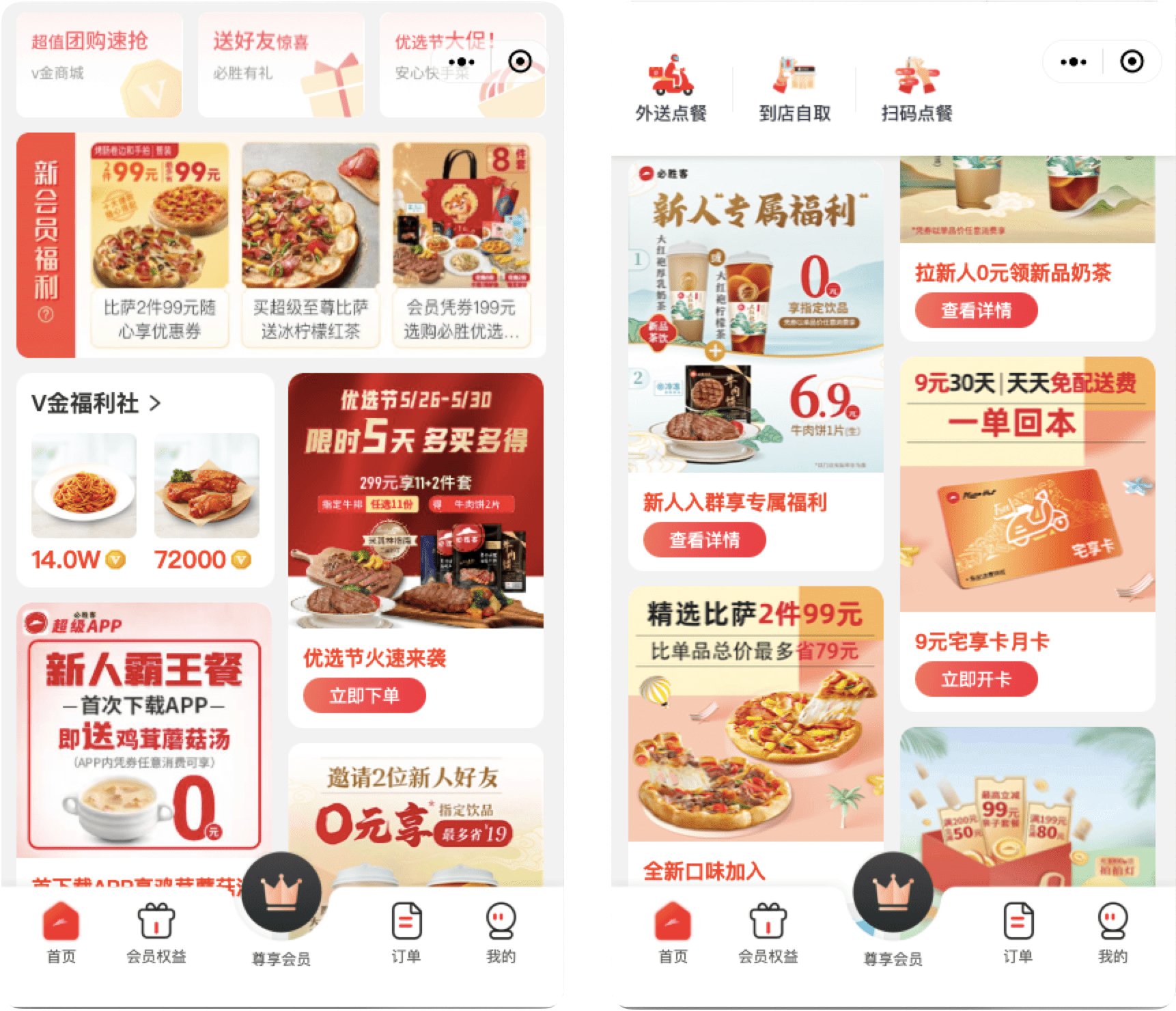 Users get access to a tailored menu that provides promotional discounts based on their taste. They will then order and pay for the meal all within the Mini Program itself.
In the future, Pizza Hut hopes to create a more extensive Mini Program. It can allow the user to control and personalize the dining environment as well. For example, visitors can freely adjust the lighting of the table or the sound level of the restaurant for a more satisfying dining experience.
Key Takeaway: Brands can use Mini Programs to create a personalized experience for customers and provide discounts based on personal preferences.
Zhou Hei Ya Opens "Smart WeChat Store"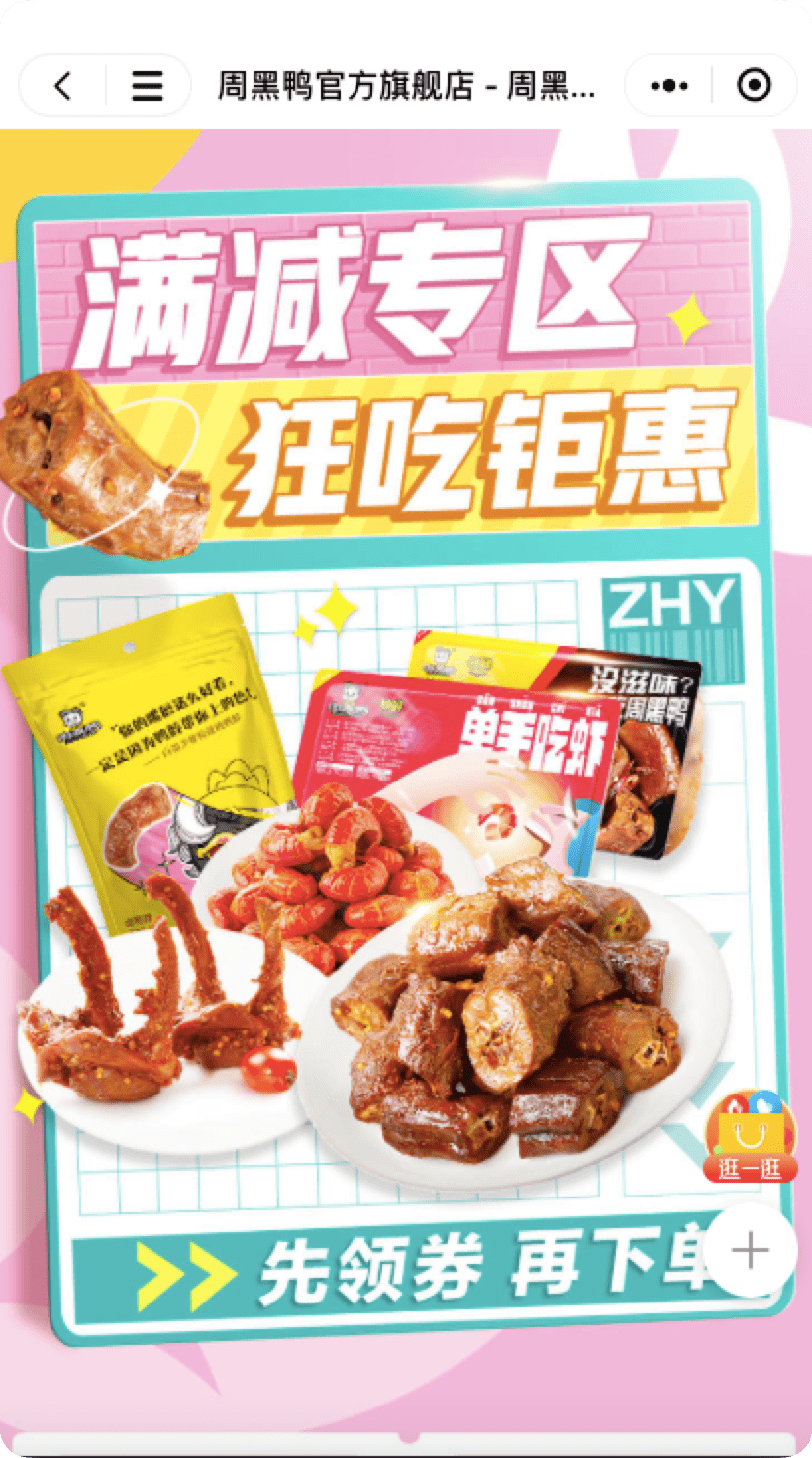 Next, Zhou Hei Ya, a braised food business in China, made the second speech. It's a company that has always contributed its success to its continuous aim for innovation.
One of its latest ideas is creating a smart, unmanned store using WeChat Mini Program. So how does this smart store work?
To specify, Zhou Hei Ya utilized facial payment, RFID systems, and Big Data to streamline the operations in their smart store. In return, the customers will enjoy the benefits of:
Personalized menu and product recommendation
Unique shopping experience
Faster checkout process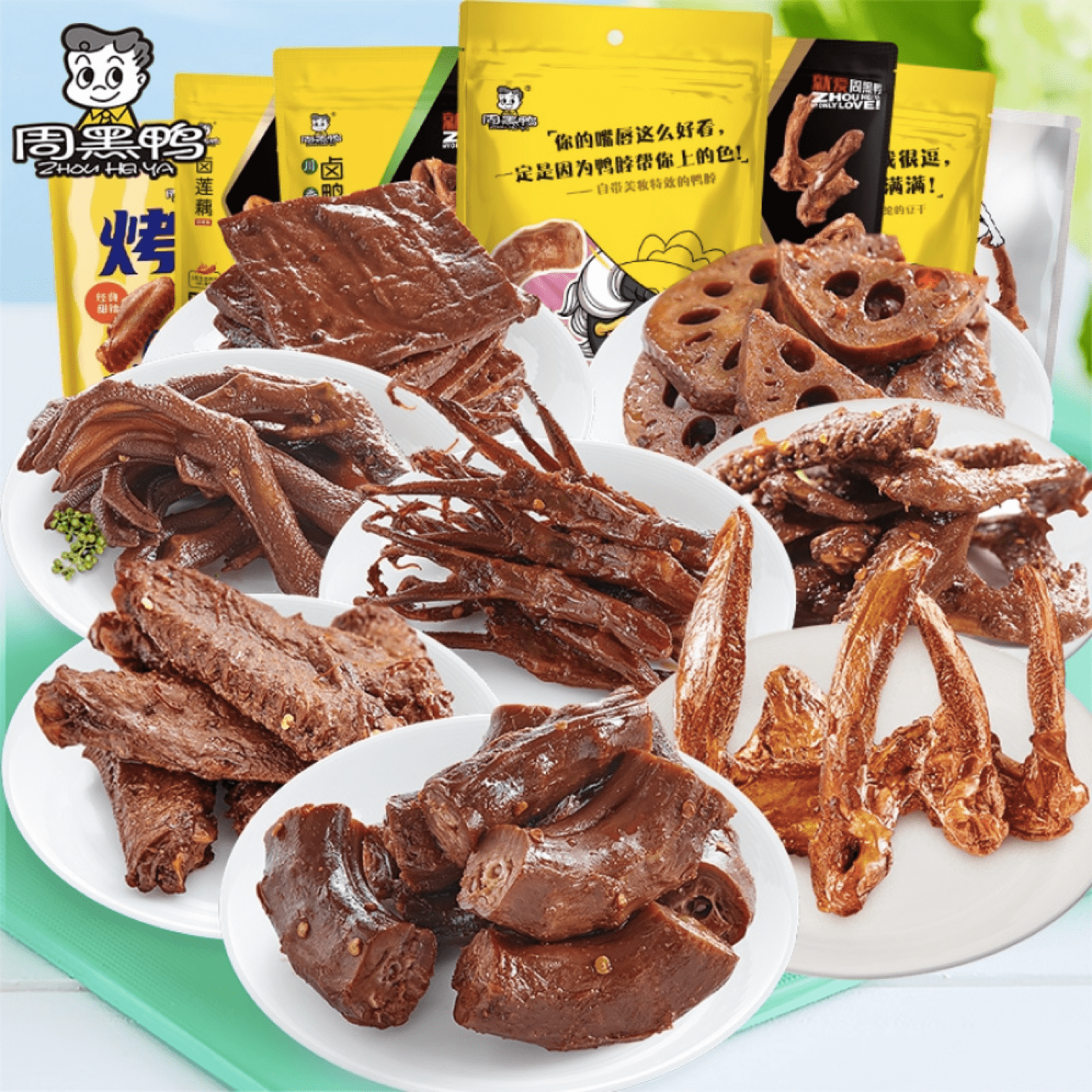 As a result, the smart store gained tremendous success within the first month of opening!
By utilizing the data provided by WeChat and the features available on WeChat Mini Programs, Zhou Hei Ya enjoyed 100% customer satisfaction, a 55% decrease in queue time, and a 21% increase in customer retention rate.
Key Takeaway: WeChat can create a no-man store using artificial intelligence technology, utilizing the different functionalities of WeChat Mini Programs.
WeiDuoMei Uses AI Experience to Improve In-store Traffic Flow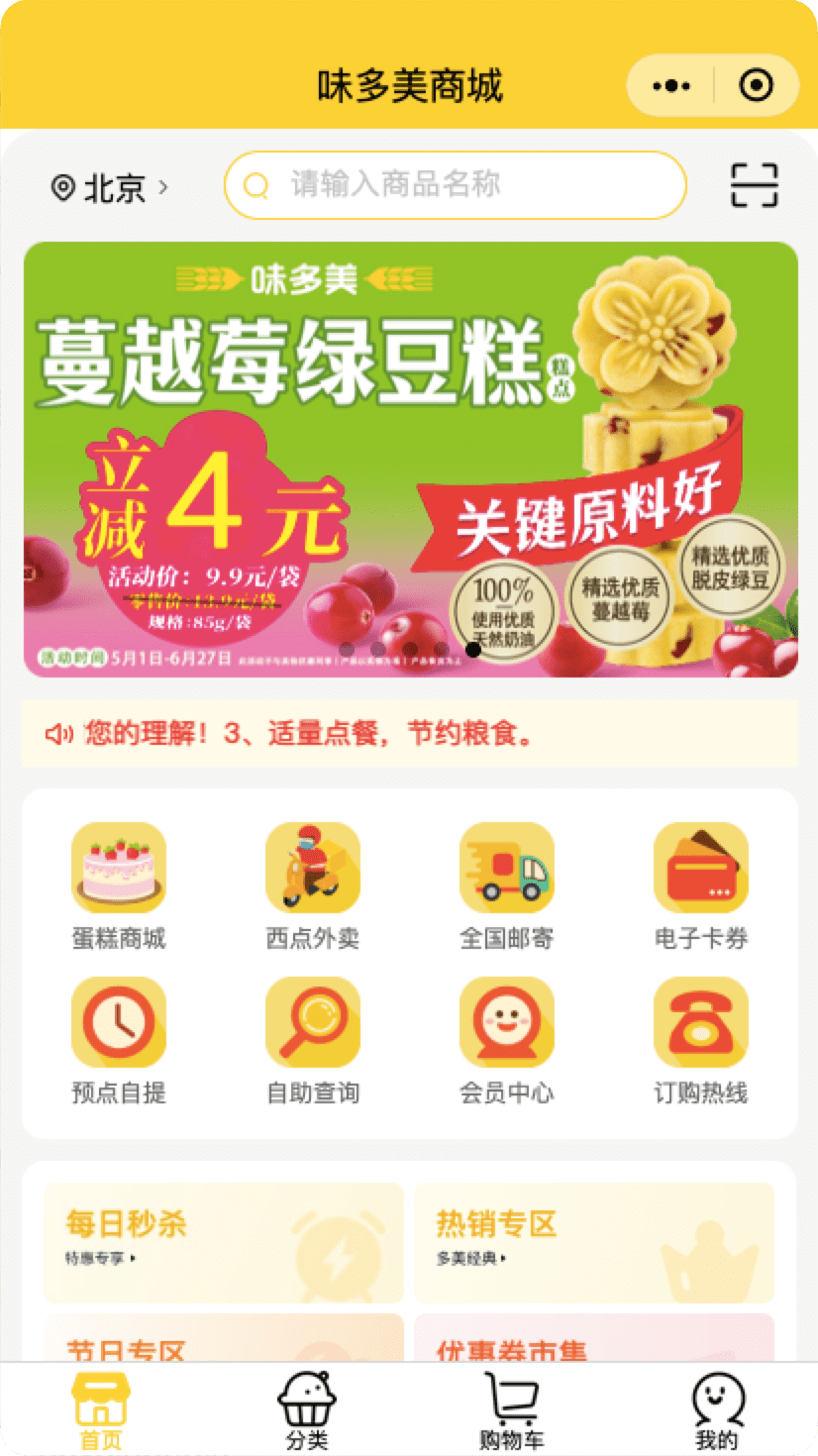 When you run a bakery store like WeiDuoMei that sees over 100,000 daily customers in one city alone, accommodating such a big crowd becomes a common cause of headaches.
Luckily, WeiDuoMei has found the solution to improve customer queue time and satisfaction - a smart kiosk.
By installing a kiosk to check out the system that runs WeChat Mini Programs, shoppers are able to enjoy a more personalized shopping experience. Not to mention benefits like AI product recommendations and AI facial payment features.
As a result, the installation of the kiosks cut down the amount of time spent on the purchase journey by 50%!
During rush hour, a customer journey used to take almost half an hour. This was mostly due to the long lines that they had to wait in before completing their purchase.
Now, with the kiosk, customers can buy through WeiDuoMei's WeChat Mini Program. Then, all they have to do is pick up the order at the store, and check out at any available kiosk machine in under 10 minutes!
On top of that, the kiosks are also expected to save 20% on labor costs.
Following the success of the kiosks, WeiDuoMei hopes to open an AI Smart Store 2.0. Here, an AI library will store all the data collected from customers entering the store.
This will allow WeiDuoMei to provide better product recommendations to users in their Mini Program. Simultaneously, customers can receive more personalized promotions drafted from their past purchase behavior.
Key takeaway: Mini Programs can utilize Big Data and AI to create campaigns that are more tailored to loyal members.
The Story Behind the Success of HEYTEA GO Mini Program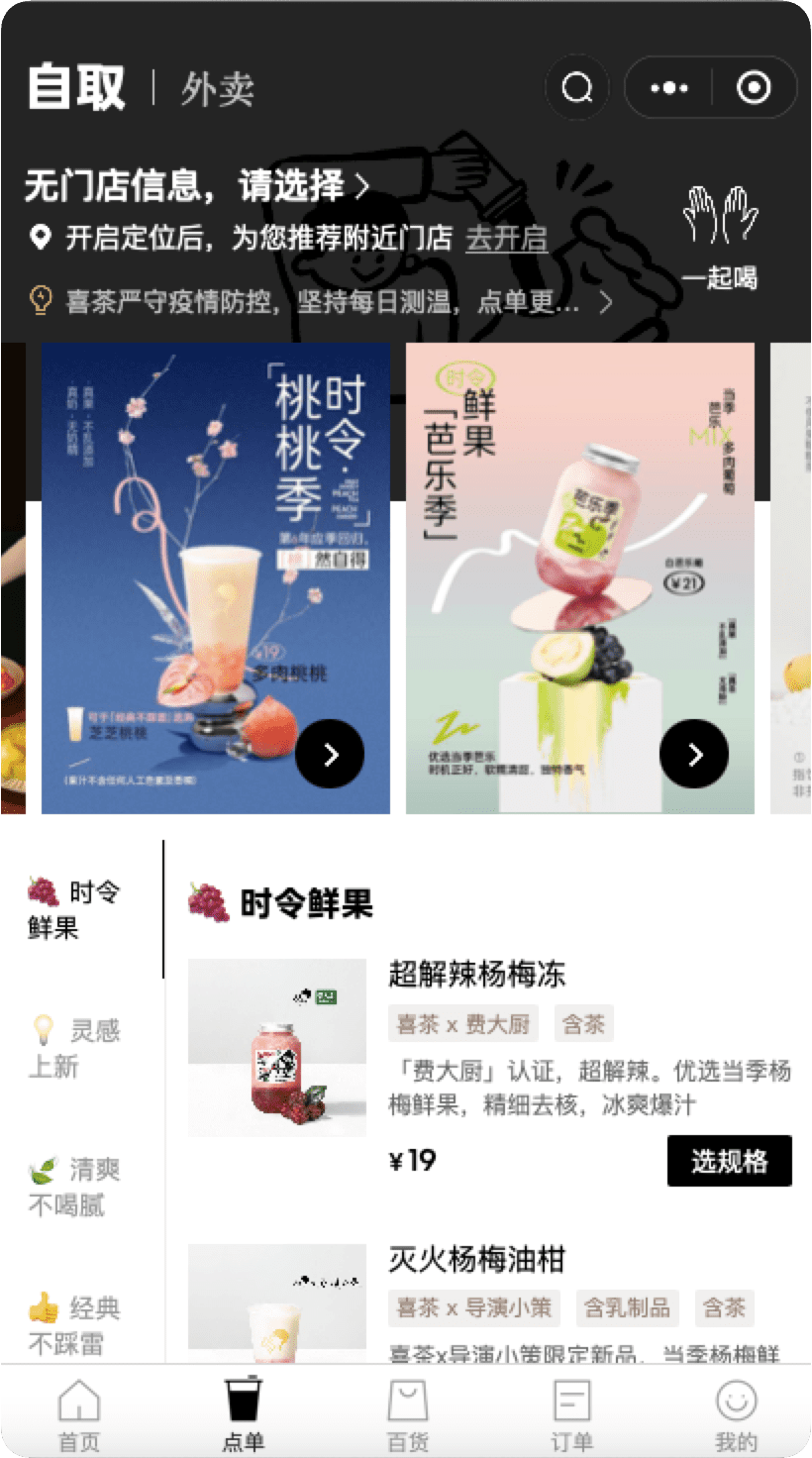 Last month, HEYTEA came up with a solution to a challenge that has become a part of their brand - long lines.
It used to be perfectly normal for a customer to wait up to 2 - 3 hours just to grab a drink from HEYTEA.
But now, with the introduction of HEYTEA GO, customers can skip the long line and order through Hey Tea's Mini Program. Then, they just have to pick up the order once it's ready.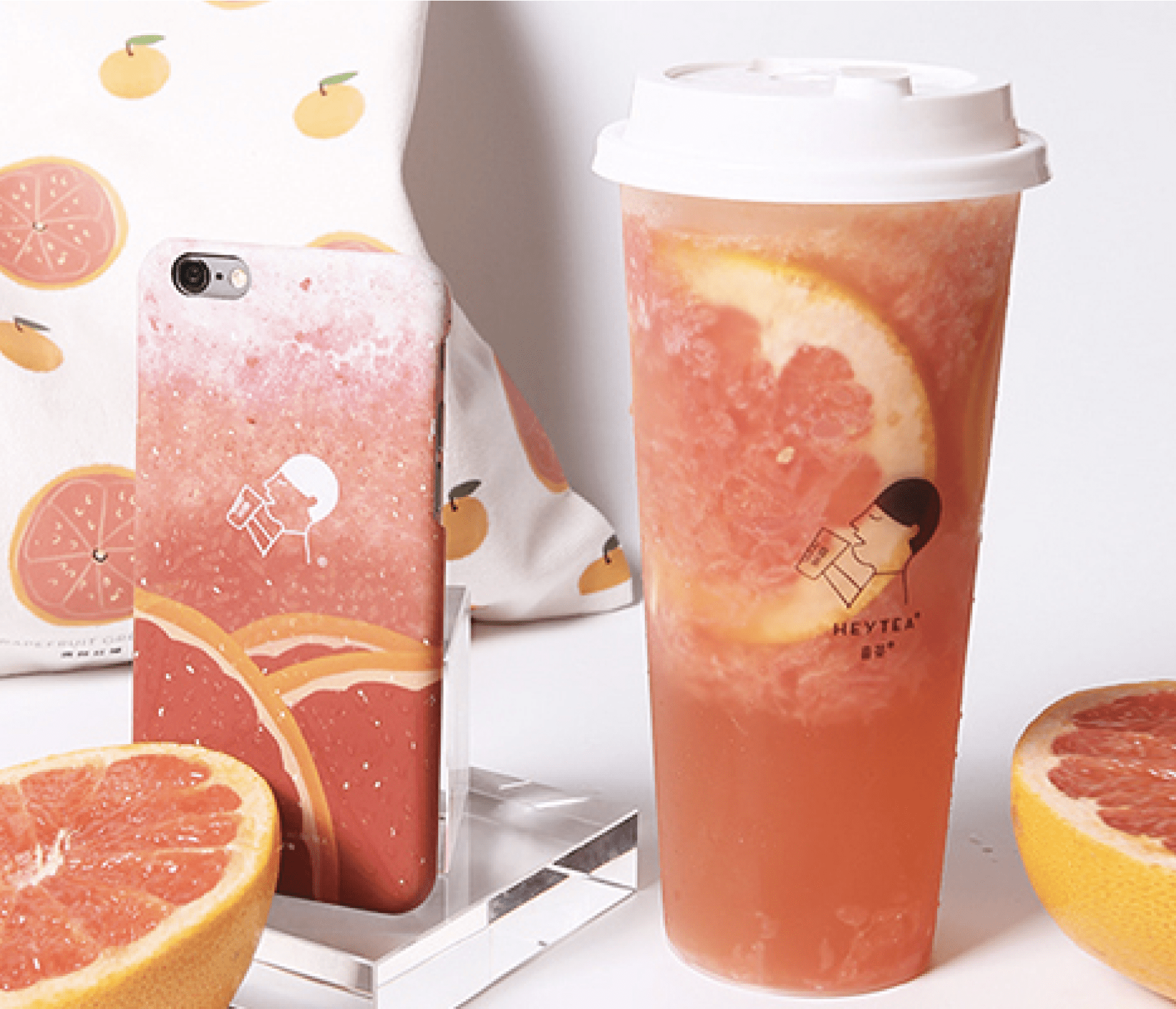 According to Mr. Cheng, CTO of HEYTEA, the Mini Program can:
Increase user experience by eliminating long wait time
Collect more user data (for improving the Mini Programs in the future)
Drastically increase efficiency for both sides - customers and the company
Provide a new way to communicate and connect with the customers
Key Takeaway: Mini Programs can relieve the pressure on stores by allowing customers to place orders online before visiting.
To Recap – How to Leverage WeChat, AI, and Mini Programs
Thanks to WeChat Mini Programs and their AI and data analytic capabilities, many pain points that have plagued the F&B industry can now be resolved. Here is how:
Pain point 1: There aren't enough waiters available to meet the demands of a large customer base.
WeChat's Solution: Create Mini Programs that allow customers to place orders online before visiting the store to decrease in-store traffic. Also, install robots in restaurants to meet more demands at once.
Pain Point 2: Loyal customers don't feel special anymore, leading to a lower customer retention rate.
WeChat's Solution: Utilize Big Data and AI to create campaigns that are more personalized to loyal customers. For example, set up a special promotion for only long-term members or VIP offers. This can create a feeling of entitlement, significance, and satisfaction.
Pain Point 3: Long queue lines are hindering the customer's dining experience.
WeChat's Solution: Partner with our clients to create a no-man store using artificial intelligence technology and utilize different functionalities of WeChat Mini Programs. This will not only increase usage of Mini Programs but also provide a unique and innovative user experience.