In this IT Consultis case study, we'll discuss how we helped BASF expand its reach to less tech-savvy markets in China.
About The Client: BASF
For context, BASF is a well-known German multinational chemical conglomerate. And, it ranks among the Global Top 50 as one of the largest chemical producers in the world.
The brand is also a long-time partner of China. In fact, this mutually beneficial relationship runs all the way back to 1885.
The company has key chemical manufacturing sites in many critical locations in China, such as Shanghai, Nanjing, and Chongquing. Thus, the company is a very important foreign investor figure in the Chinese chemical market.
And, this connection was further deepened when BASF reached out to the digital transformation agency IT Consultis (ITC). It wanted to tap into a promising yet under-served market in Mainland China – the local non-tech-savvy farmers.
Objectives
IT Consultis wanted to solve the industry-specific problems that BASF faced in the Chinese market. And, we managed it by providing a data-driven digital transformation strategy.
These objectives include:
Enabling non-tech-savvy local Chinese farmers to get the best user experience
Increasing the client's total revenue in a private environment and optimizing their strategies
Increasing the efficiency of BASF sales reps' and marketing work
Driving traffic to offline stores (O2O) through multiple ways of engagement to increase total sales
Solutions For BASF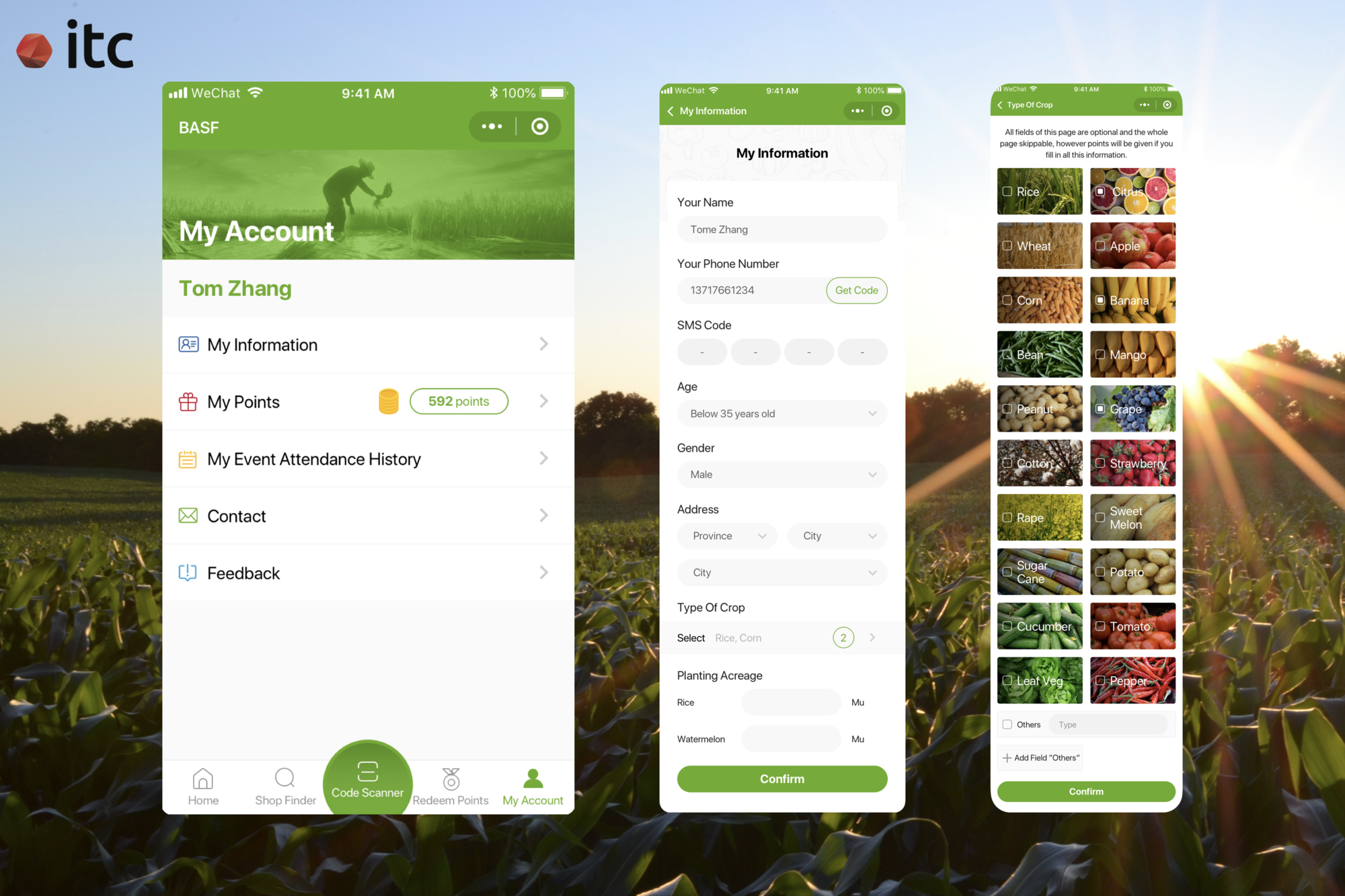 To approach this, IT Consultis adapted technological solutions with localized features across the markets.
We helped BASF achieve desirable data-driven digital transformation by:
Using WeChat Mini Program for China and Hybrid App (ReactJS) for Southeast Asian countries
Modifying UX/UI for different markets with a standardized design style
Creating practical store locators for each region based on the local logistic situations
Personalizing product usage calculation and recommendation for each farmer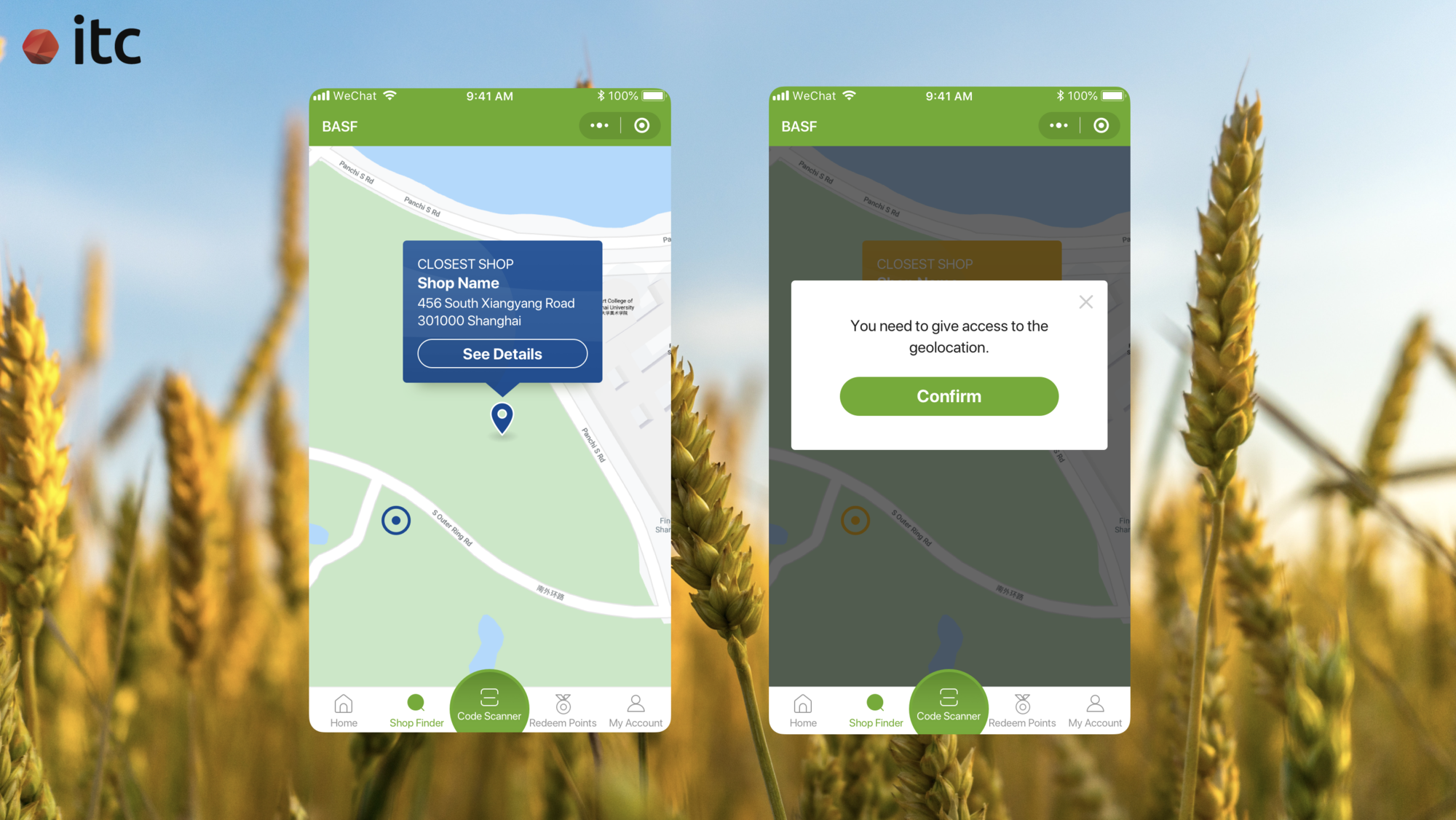 In particular, at ITC, we crafted a tailor-made BASF WeChat Mini Program integrating all necessary digital functions. This allowed the brand to smoothly lead the incredibly niched target market through an omnichannel journey.
The features include:
An easy-to-use QR code technology to accumulate points from in-store purchases
An intuitive and interactive map for O2O move
Incentivizing loyalty program
Educational videos that come with the product catalog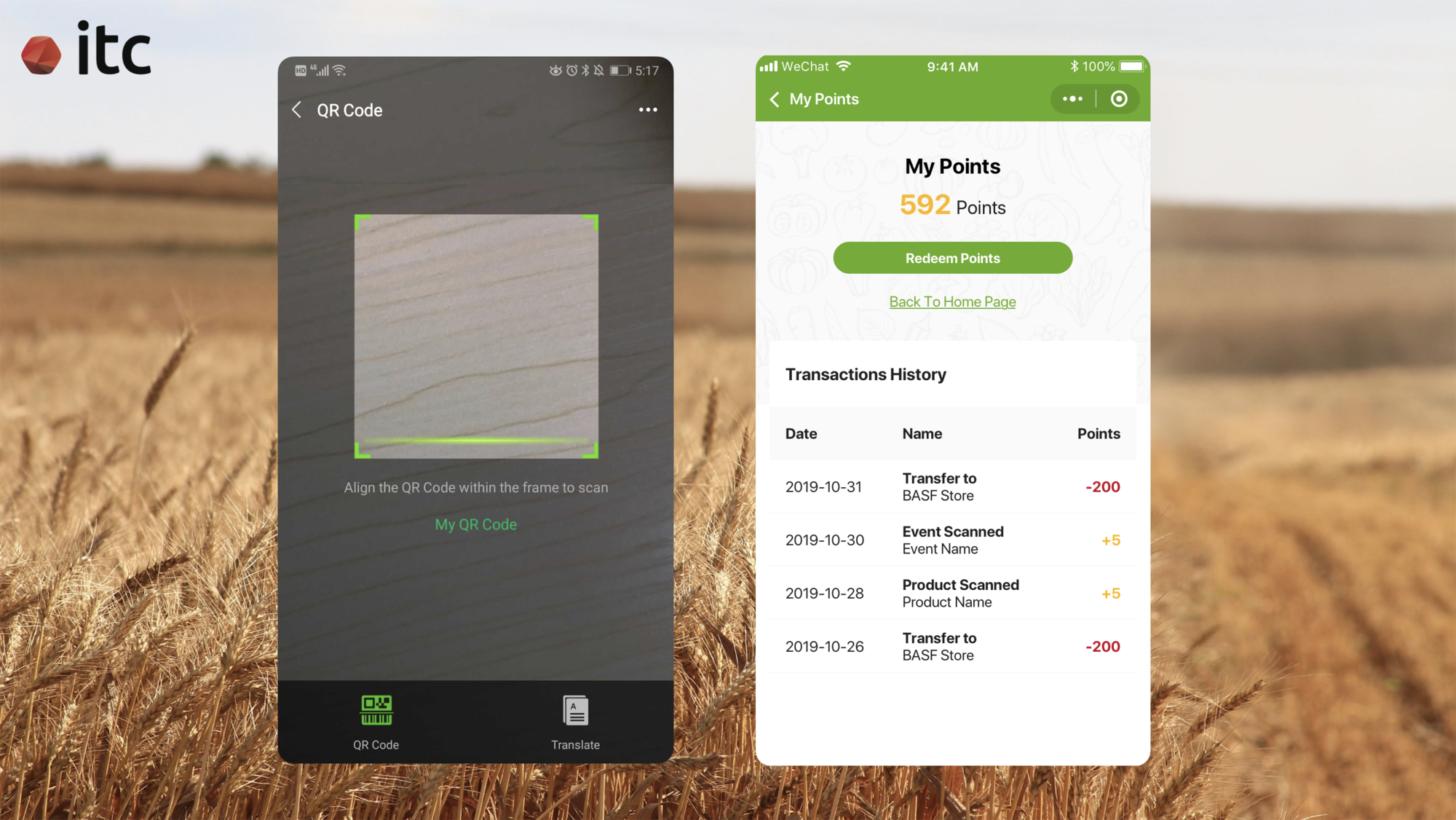 Moreover, the BASF Mini Program had a segmented User Interface for different target audiences. Thus, BASF could enhance the user experience and directly capture up-to-date feedback from its consumers.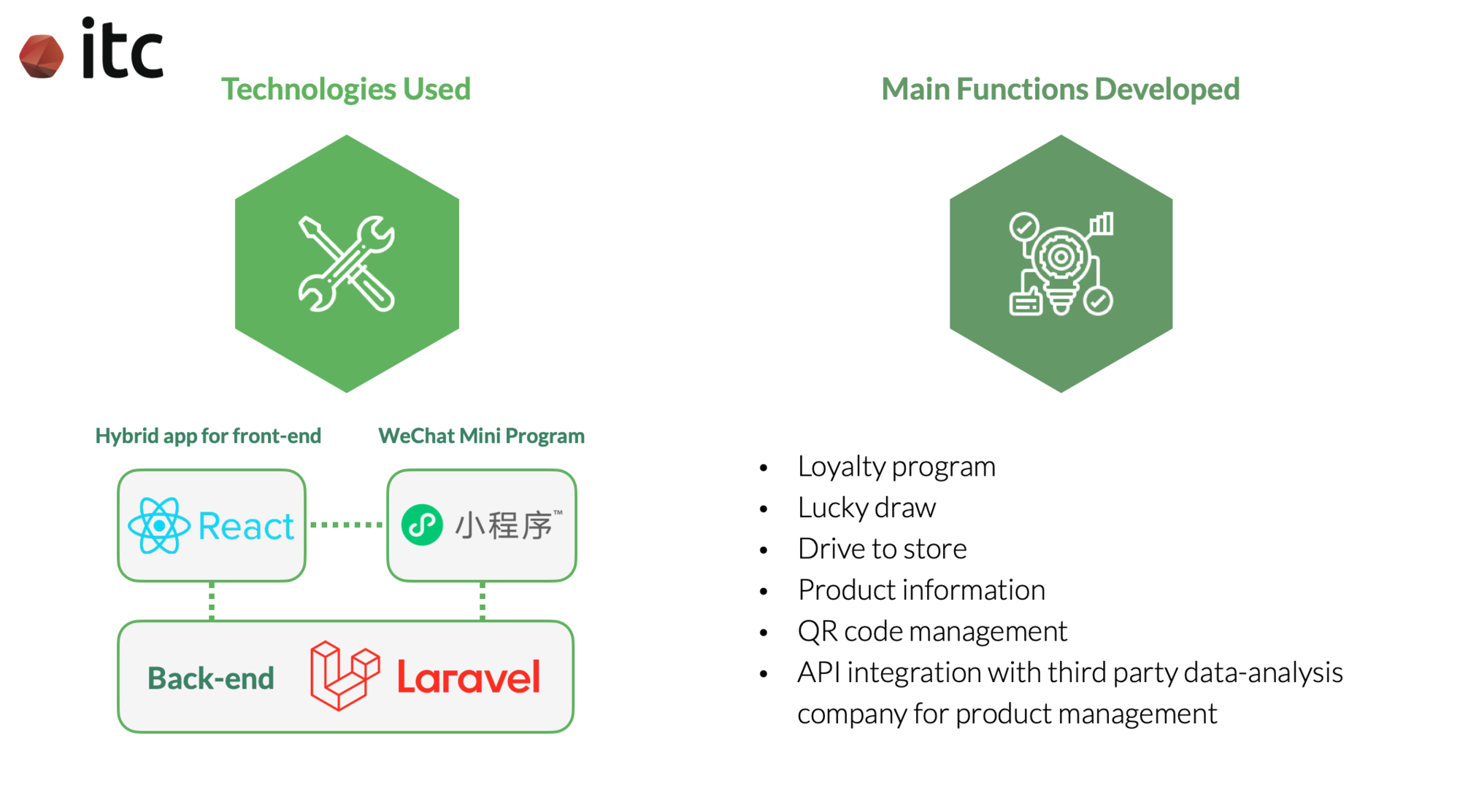 Another notable point is that we used 2 frontend systems for this project: the WeChat Mini Program Interface for China and ReactJS for the Southeast Asian market. Yet, both of them were connected headless by the backend framework Laravel.
This headless architecture enabled multi-channel content publication and made the content creation process much more efficient.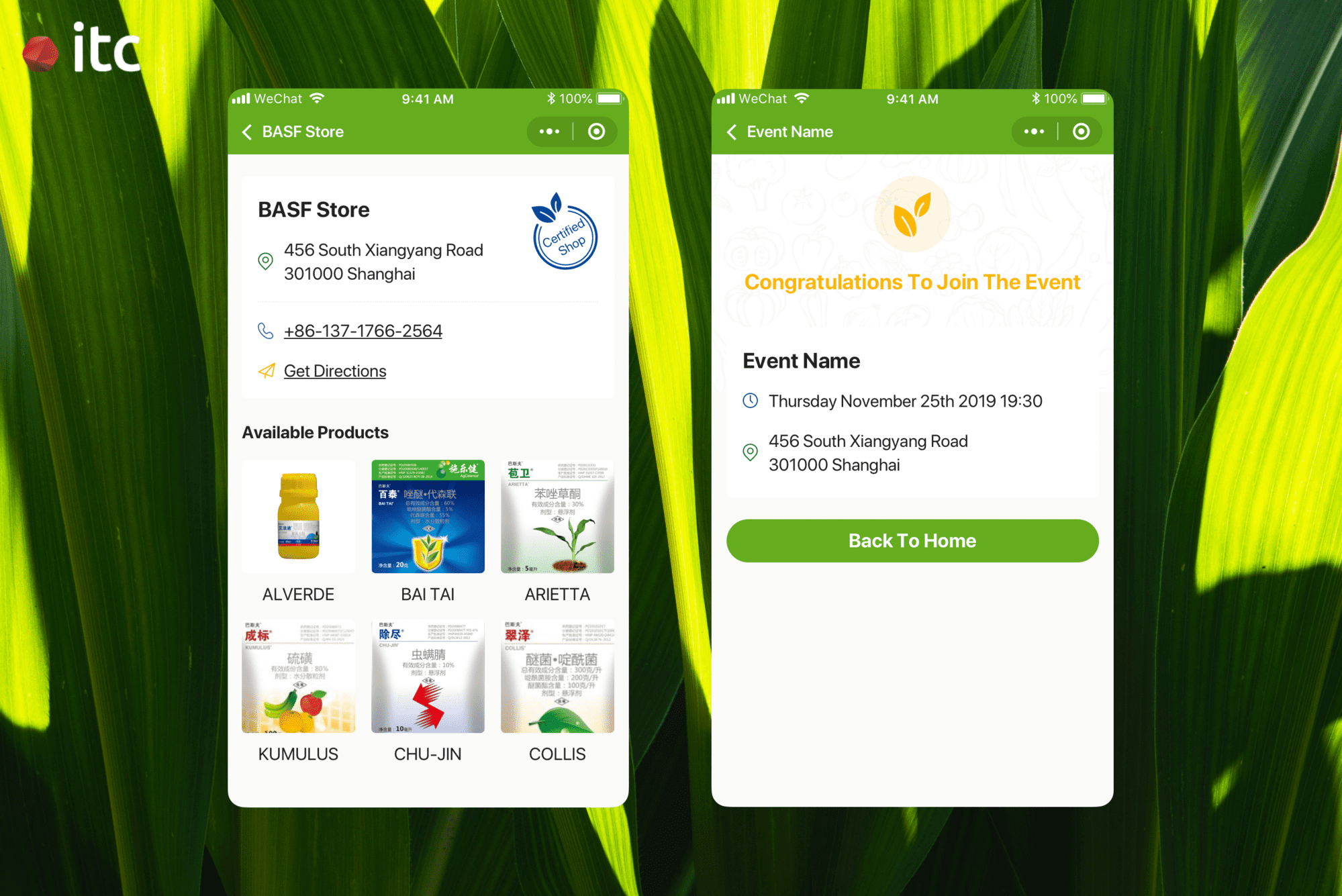 Results
And, the efforts paid off! In only 5 months of Go-live, BASF had already reached its ROI.
As of August 2021, the brand has managed to onboard nearly 200,000 users. It also enjoyed a 10% Month-on-Month (MoM) active users growth rate.
Furthermore, IT Consultis successfully improved the relationship between BASF sales representatives and customers. This is shown by a 5% MoM increase in Sales KPIs and over 1 million recorded QR code scans.