Prime Loops is an audio production company based in London, UK and was founded in 2008. The company focuses on the development of samples, loops and software sampler patches. Prime Loops products are used by professional artists worldwide and have featured many chart releases.
Prime Loops needed to revamp their old website into a new user-friendly and optimized e-Commerce platform. In order to step up digitally, they wanted to find a partner who was as passionated for design and clean code, as Prime Loops is for music. This is how Prime Loops found and teamed up with ITC.
Launch it
IN BRIEF
Magento e-Commerce

Web design

Responsive Front End development

Custom made audio player in JavaScript

Lazy loading
DEVELOPMENT
The former website was rather chaotic and a nightmare to browse through the music samples. One of the major tasks was to completely re-design the User Interface to provide a seamless navigation. This website targets music lovers, with most of users coming from Europe so we made sure to create a design that would suit them.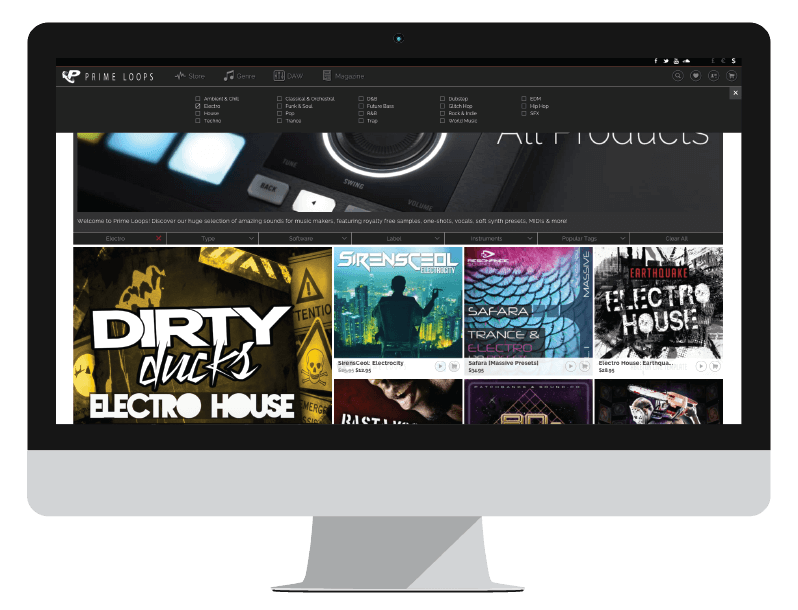 For this e-Commerce, we chose to continue with Magento technology. We re-used as much as possible the former website's existing modules while making sure their code was clean before ​updating the system to the new Magento installation.
For a platform that handles hundreds of music samples in 19 different genres, we had to make sure the website speed would not lead users to drop out because of loading pages.
To do so, we used lots of lazy loading, especially for those long and heavy pages filled with audio samples. Products and especially their pictures will simply load as the user scrolls down the page instead of loading all items simultaneously as soon as the page is opened. This technique has the advantage to increase the overall performance of the website.
A custom audio player has been developed in-house, entirely in JavaScript. This was essential for users to have a preview of the mix before purchasing it. We also incorporated some cross selling features e.g. users can check suggested similar content.
Community takes a more important part in this new website than before with the following additional features:
Better integration of the magazine blog

Product sharing on social media

Wishlist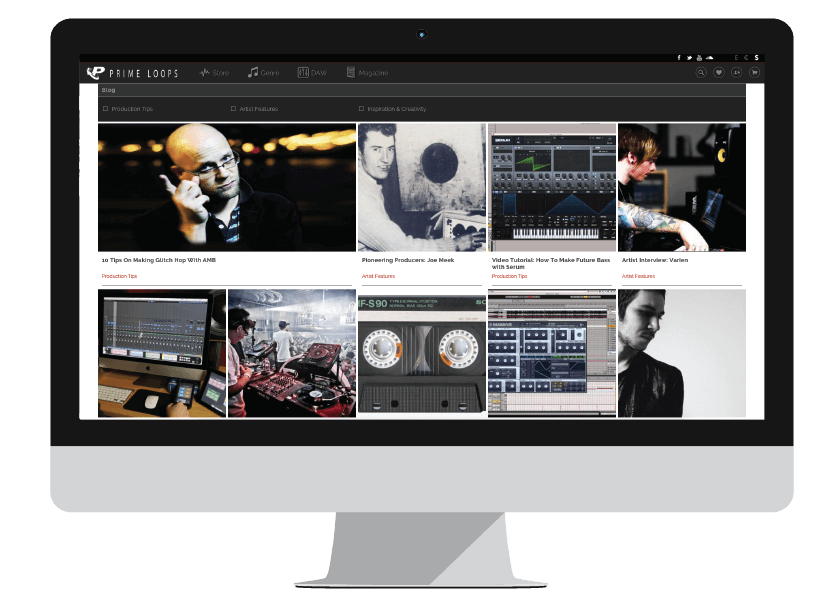 To increase the conversion rate and to enhance the User Experience, we created JavaScript classes that use local storage and cookies to store information. Users can also retrieve the list of previous audio listening from their Prime Loops account. The goal here is to provide a personalised experience for the returning visitors.
In terms of back office, we delivered a user friendly tool for the shop owner to manage orders and updates more efficiently, and provide an outstanding customer service.
IT Consultis is proud to have delivered an e-Commerce platform with optimized UX and UI for Primeloops to share their love of music to passionate DJs.